Have you ever heard of the saying, "it's not how much you make, but how much you keep"? Indeed, saving money is an essential part of good financial management. Without saving, all your hard work, along with your hard-earned salary or income, would just be in vain.
ALSO READ: 12 Ways to Help You Save Money While Working Overseas
Saving could be something as simple as putting spare change in a piggy bank, or making a regular deposit into a bank account. However, not all Filipinos have gotten into the habit of saving. A vast majority remain "unbanked" for one reason or another, such as the long distance of banks from people's homes in certain areas, numerous documentary requirements, high initial deposits, and high maintaining balances. This is where a "micro savings" account comes in.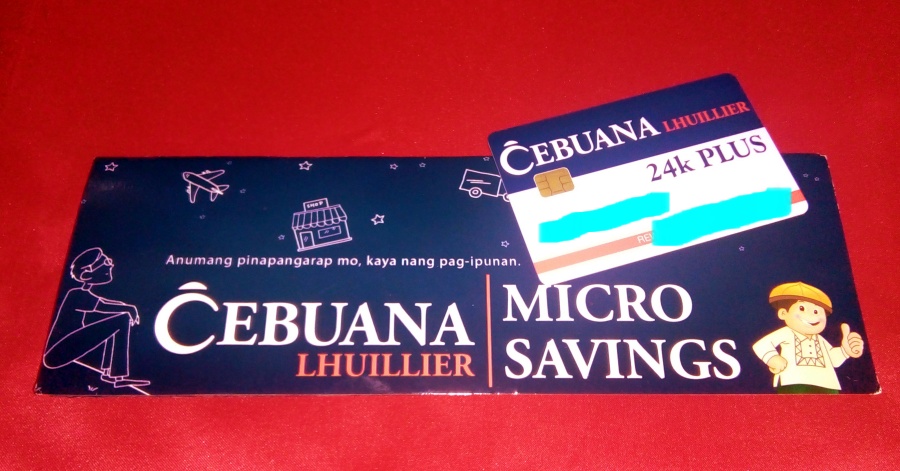 What is a Micro Savings Account of Cebuana Lhullier?
What exactly is a micro savings account? As the term suggests, it is just like any regular bank savings account, except it involves smaller amounts of money — low initial deposit, low (or even zero) maintaining balance, and waived or minimal transaction fees. One such example is Cebuana Lhuillier's Micro Savings Account, which is available to everyone, from low-income families and individuals to professionals and also overseas Filipino workers (OFWs).
Notably, Cebuana Lhuillier is a leading micro financial services provider in the Philippines, focusing on remittances, pawning, micro insurance, and now… micro savings. There are about 2,500 Cebuana Lhuillier branches nationwide. Its parent company is P.J. Lhuillier, Inc. (PJLI), which was formally established in 1988 and also engaged in other industries, namely hotel and restaurant management, information technology, real estate, retail, and sports management.
To open a Micro Savings Account, you only need to have one government-issued ID and a minimum initial deposit of PHP 50. Children as young as 7 years old can open an account, and you can deposit and withdraw at any of Cebuana Lhuiller's branches around the country.
Why Should I Open a Micro Savings Account?
Before going further, let's talk about why you should open a Micro Savings Account. Cebuana Lhuillier cites three main reasons, as follows:
No maintaining balance. Most banks require at least PHP 500 or PHP 1,000 as maintaining balance, and even higher (e.g. PHP 5,000 or more) to earn interest. In contrast, Cebuana Lhuillier's Micro Savings Account has no maintaining balance, making it easier for the average Filipino to maintain an account, regardless of his or her financial situation.
Greater flexibility. As mentioned earlier, kids as young a 7 years old can open a Micro Savings Account, which can be considered as a "junior savings account" in their case.
Minimal requirements. Aside from the initial deposit, most banks require two valid IDs, a 1×1 picture, and proof of billing. This can be hard for some Filipinos, especially informal workers who don't have many IDs, and those who are renting and without proof of billing. Cebuana Lhuillier does away with all of these and makes opening an account much easier!
What are the Features of a Micro Savings Account?
Below is a quick summary of the product features of Cebuana Lhuillier's Micro Savings Account:
Interest Rate Per Annum – 0.30%
Maintaining Balance – NONE
Dormancy Period – NONE
Minimum Initial Deposit – PHP 50
Minimum Balance to Earn Interest – PHP 500
Maximum Account Balance – PHP 50,000
Deposit Amount – PHP 50 to PHP 50,000
Withdrawal Amount – PHP 100 to PHP 5,000
Deposit Fee – NONE
Withdrawal Fee – May be subject to rates
Number of Allowed Withdrawals per Day – 3
Withdrawal Fee – Cebuana Micro Savings
In case you are wondering about the withdrawal fees, Cebuana's withdrawal fee for the transaction will depend on the rates and the amount withdrawn. You are only allowed a maximum of 3 withdrawals per day and a withdrawal amount between PHP 100 to PHP 5000.
Cebuana Micro Savings Interest Rate
As one of its features, the interest rate in a Micro Savings account is 0.30% per annum. Be advised that you will need a minimum balance of PHP 500 to earn interest.
Cebuana Lhuillier Savings Account Requirements
Here are the requirements you need to secure in order to set up an account for Cebuana Micro Savings
1 Government Issued ID
Minimum Deposit of PHP 50
Card Fee – PHP 100 (for clients without 24K card)
How can I Open a Micro Savings Account?
Here is a step-by-step guide to opening a Micro Savings Account:
Go to any of Cebuana Lhuillier's 2,500 branches nationwide.
Fill-out the Client Customer Information File Sheet.
Submit the following requirements: (a) one government-issued ID; (b) birth certificate (for minors only); (c) student ID (if student is currently enrolled); (d) PHP 50 minimum initial deposit; and (e) PHP 100 card fee (for clients without a 24k card).
You will be issued a 24k PLUS card, which you will bring every time you make a deposit, withdrawal, or other transactions with Cebuana Lhuillier.
Video: Microsavings 101 Account Opening
Check out this video posted by Cebuana Lhuillier on how easy it is for you to your own Cebuana savings bank account with them:
What are the IDs Accepted to Open an Account?
Acceptable Philippine IDs required to open a Micro Savings Account include the following:
Passport
Postal ID
Voter's ID
New TIN ID
Driver's License
Senior Citizen's ID
Social Security System (SSS) ID
Professional Regulation Commission (PRC) ID
Government Service Insurance System (GSIS) e-Card
Overseas Workers Welfare Administration (OWWA) ID
National Bureau of Investigation (NBI) Clearance
Seaman's Book
Barangay Certificate or ID (with picture and signature)
Marriage License
Birth Certificate (for minors only)
Student ID (for enrolled students)
Company ID issued by entity or institution registered with the Securities and Exchange Commission (SEC), Bangko Sentral ng Pilipinas (BSP), or the Insurance Commission (IC)
How can I Make a Deposit or Withdrawal?
To make a deposit to or withdrawal from your Micro Savings Account, simply:
Go to any Cebuana Lhuillier branch nationwide.
Fill-out the form with your name, signature, and the amount of money you intend to deposit or withdraw.
Insert your 24k PLUS card into the PIN pad.
Type your PIN number (for withdrawals only).
Get your deposit slip (for deposits) / Receive your money (for withdrawals).
Cebuana Micro Savings Check Balance – Balance Inquiry
In case you are wondering how to check your account balance of your Micro Savings account, there are 2 ways to do a balance check:
Go to any Cebuana Lhuillier branch nationwide and use the PIN pad to check your account balance; OR
Download the eCebuana app, which is available on the App Store and Google Play. You can use this app to check your balance, send money to other Micro Savings Account holders, pay bills, or buy prepaid load for your mobile phone.
If you are on a limited budget but would like to build your savings, consider opening a Micro Savings Account with Cebuana Lhuillier. You don't need a huge amount to open and maintain an account, plus making transactions is easy since they have branches nationwide!
We hope that this guide will help you in understanding how to set up your own account with Cebuana's Micro Savings. We aim to promote Filipinos here and abroad to learn how to start saving money to develop the habit of keeping money for the rainy days. Once we have enough money, we can use our savings for possible business ventures and investments in the future. After all, we cannot remain as employees forever, so let's start to have more financial education and financial awareness.
READ NEXT: 10 Important Lessons Every OFW will Learn when Working Abroad
DISCLAIMER: The above guide is presented for information-sharing purposes only. To learn more about the Micro Savings Account or to make other inquiries, please visit the official website of Cebuana Lhuillier.