If you are an OFW looking for financial assistance, the Cebuana Lhuillier OFW Loan may be just what you need. As an established and trusted financial services provider in the Philippines, Cebuana Lhuillier offers competitive interest rates and flexible repayment terms to suit the needs of OFWs.
Also Read: 13 Best OFW Loans in the Philippines (Banks and Government Agencies)
With its user-friendly application process, fast approval, and disbursement, this loan can help you cover a wide range of expenses, including business capital, education, medical emergencies, and home renovation, among others. Read on to learn more about the benefits and features of the Cebuana Lhuillier OFW Loan and how it can help you achieve your financial goals.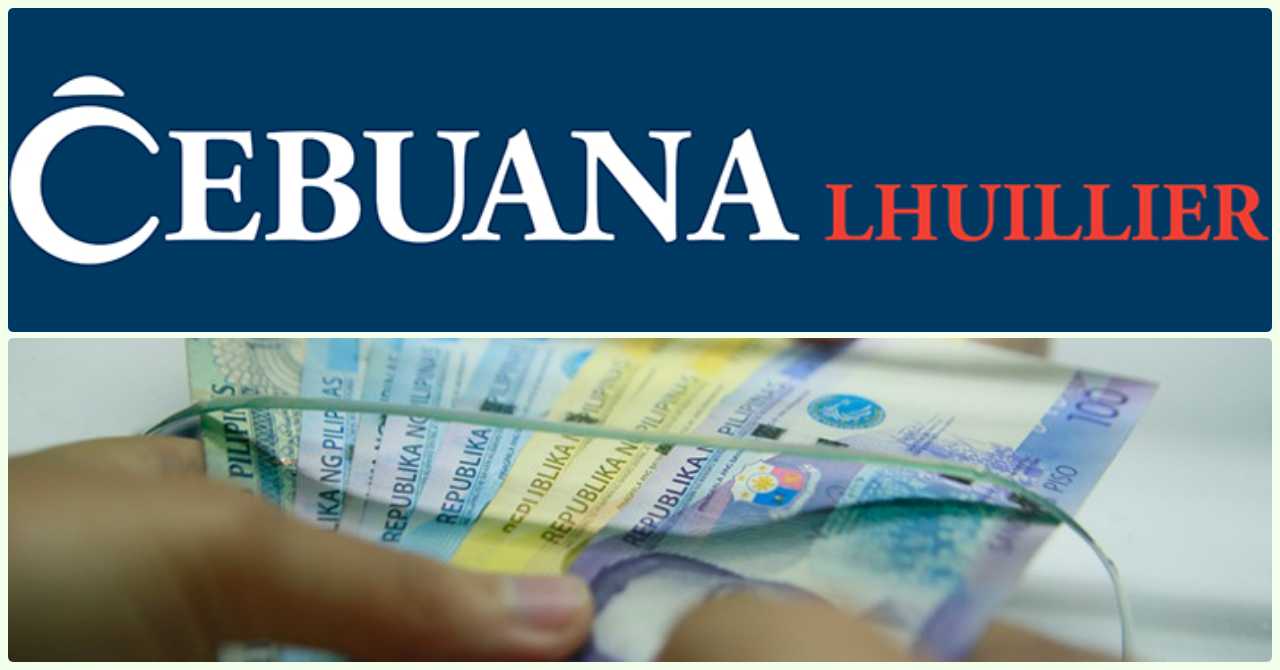 Cebuana – A Trusted Name Among Filipinos
Cebuana Lhuillier is a financial services company in the Philippines that has been serving Filipinos for over three decades. The brand is known for its wide range of services, including remittance, microloans, insurance, bills payment, and pawnshop services, among others. Cebuana Lhuillier has over 2,500 branches nationwide, making it one of the most accessible financial services providers in the country.
One of the reasons why Cebuana Lhuillier is trusted by so many Filipinos worldwide is its commitment to providing reliable and accessible financial services. With a strong presence in both urban and rural areas, Cebuana Lhuillier has become a go-to financial services provider for many Filipinos, especially those who are unbanked or underbanked.
Moreover, Cebuana Lhuillier has earned a reputation for its excellent customer service and efficient processes. The brand's employees are trained to provide personalized and attentive service to every customer, making them feel valued and respected. Cebuana Lhuillier also uses advanced technology to ensure fast and secure transactions, giving customers peace of mind knowing that their transactions are safe and hassle-free.
Overall, Cebuana Lhuillier's commitment to financial inclusion, excellent customer service, and advanced technology has made it a trusted brand among Filipinos worldwide.
Why Choose Cebuana Lhuiller's OFW Loan Programs
Pros:
Loan status and other services are easier to monitor.
Many items are accepted in the pawning process.
You can renew loans anywhere with flexible terms.
Easy foreign currency exchange.
Cons:
Pawning items such as jewelry can attract higher charges.
Pawn renewal interest fee is insatiable due to currency inflation for international people.
There is a monthly limit on both domestic and international remittances.
Micro loans
Cebuana Lhuillier is a well-established financial services provider in the Philippines that offers a wide range of services, including micro loans. One of the company's most popular products is its micro loans, which are designed to provide financial assistance to Filipinos who need it the most.
The micro loans offered by Cebuana Lhuillier are known for their simple application process, easy terms, and minimal requirements. This approach is in line with the company's commitment to providing accessible financial services to all Filipinos, regardless of their financial status. With this in mind, the company has made sure that the application process for its micro loans is easy to understand and can be completed quickly. This way, customers can avoid long lines and waiting times, and get the assistance they need as soon as possible.
Cebuana Lhuillier's extensive network of over 2,200 branches nationwide and online presence make it easy for customers to access its micro loans. This accessibility ensures that more Filipinos can benefit from the company's services, regardless of where they are located in the country. The company's online presence also makes it easy for customers to apply for loans from the comfort of their own homes.
One of the key features of Cebuana Lhuillier's micro loans is its five-point application to disbursement process. This process is designed to ensure that customers receive their loans on time, and that the company's services are delivered efficiently. From the moment a customer applies for a loan, to the time the loan is disbursed, Cebuana Lhuillier's process is efficient and effective.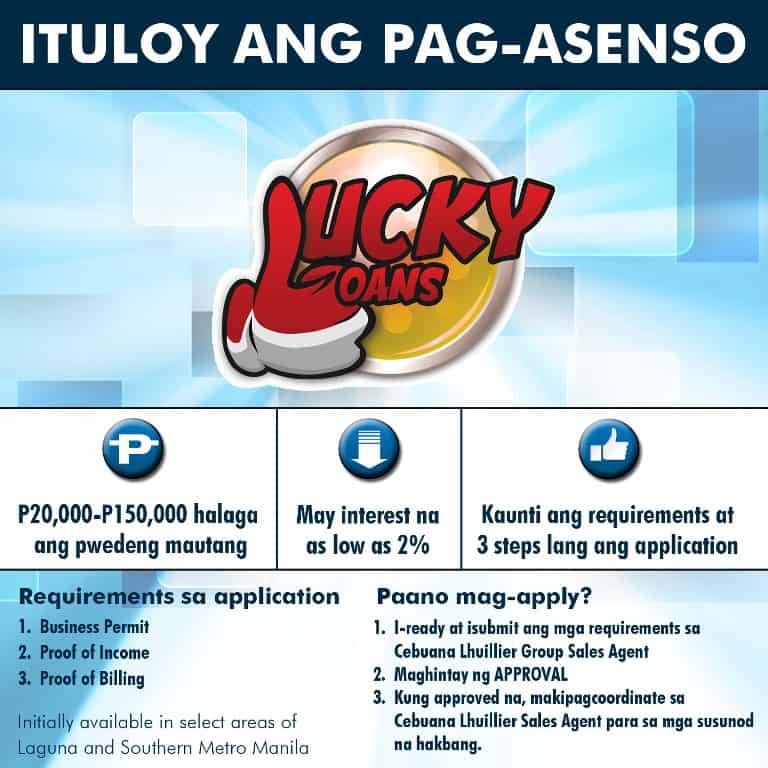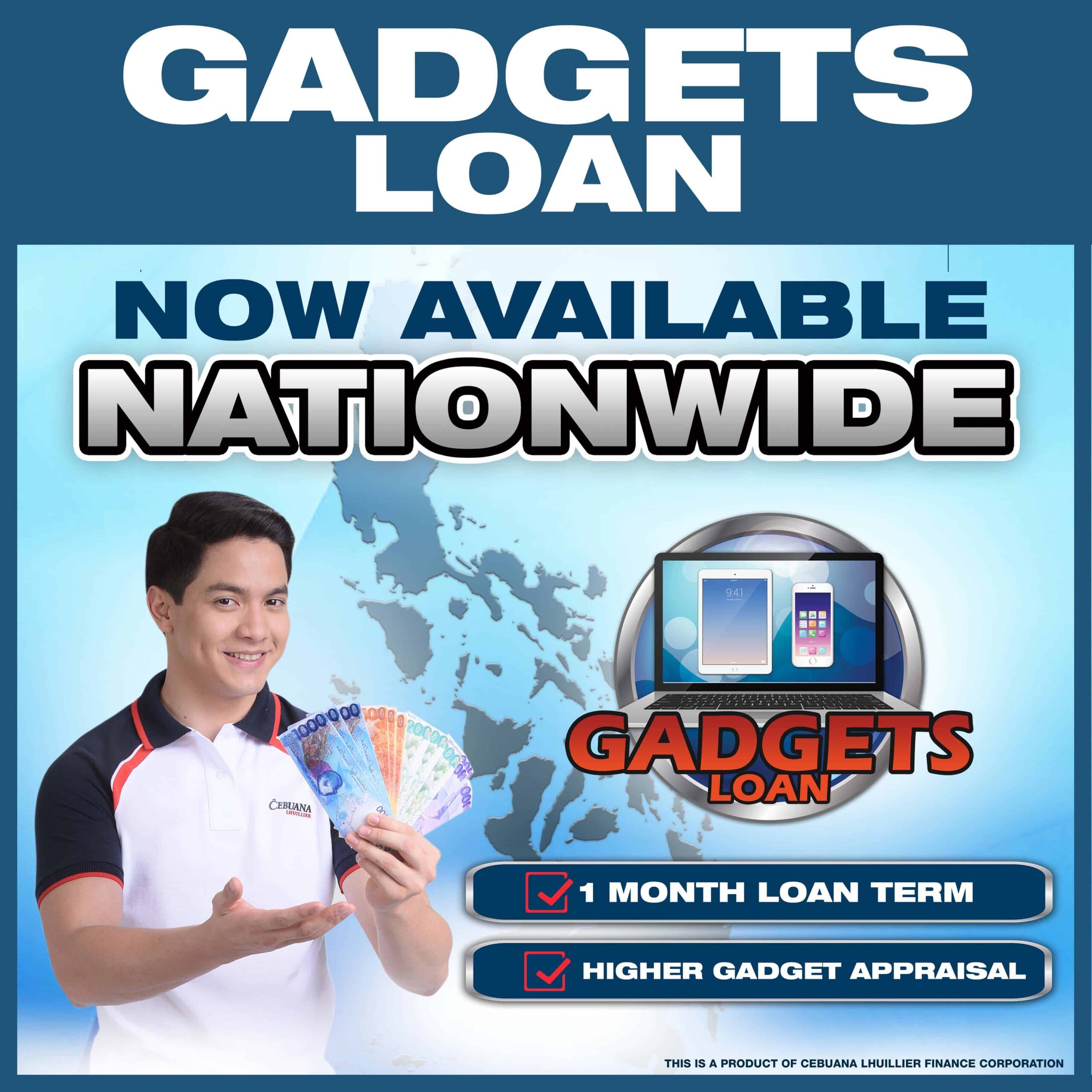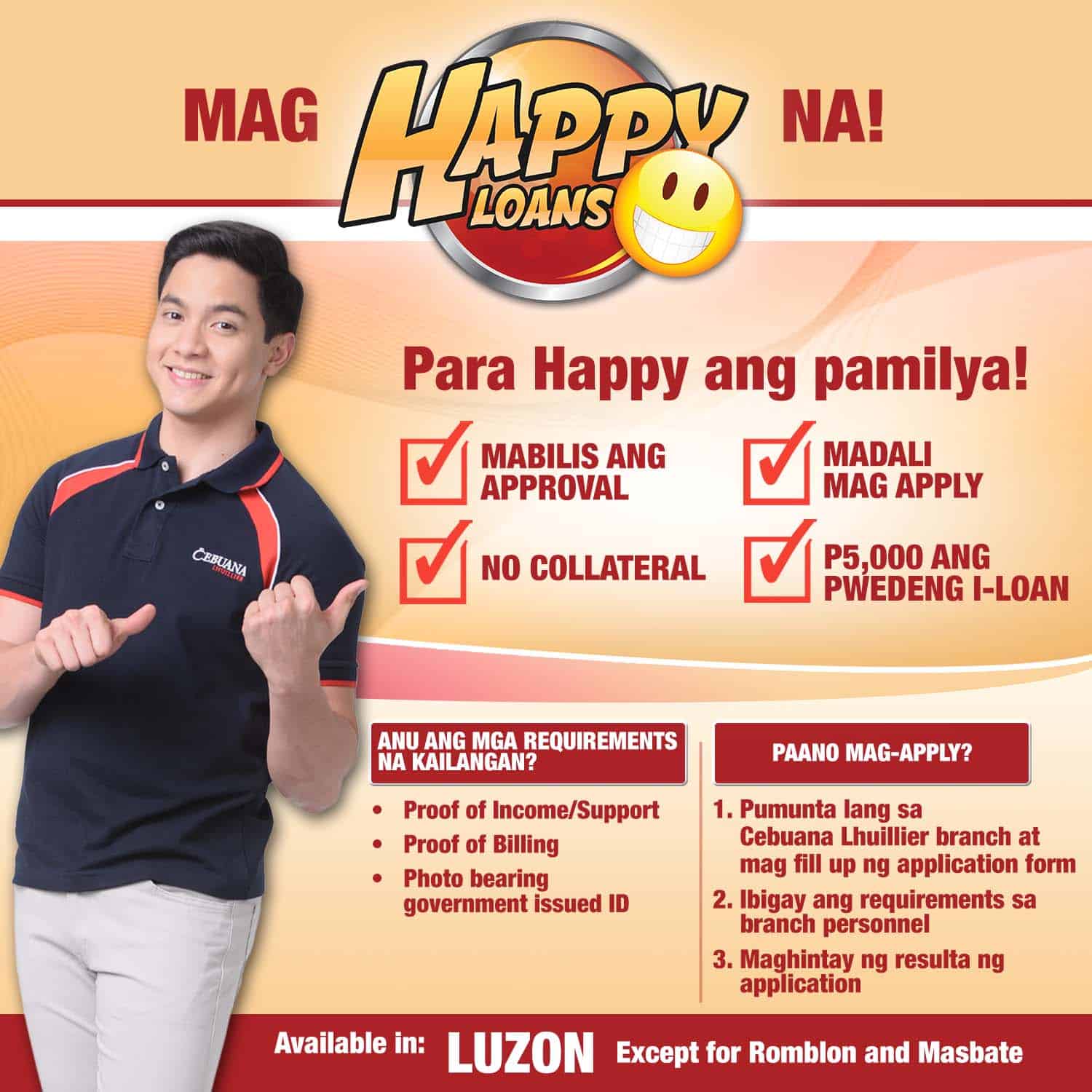 Here's a list of the various micro loans offered by Cebuana Lhuillier:
Lucky Loans: Designed for registered entities and small to medium enterprises to help achieve their business goals.
Happy Loans: Personal loans in the Philippines that allow individuals to get money for their necessary expenses.
Gadgets Loans: Loans for those who want to get funds to pay for various electronics or appliances.
Home Loans: Loans designed for those who want to buy a new house, renovate their existing property, or have their home repaired.
Auto Loans: Loans designed for those who want to buy a new car, repair or maintain their vehicle.
Agricultural Loans: Loans for small agricultural businesses to help farmers increase their resources and develop their professional expertise.
Employee Salary Loans: Loans exclusively available for all regular employees of the PJ Lhuillier Group of Companies.
Other Products and Services
Pawning:
Offers pawn services with featured items like jewelry and gadgets as collateral for loans.
Allows applicants to provide bank-approved collateral when taking out a loan.
Offers incentives and discounts to customers on great deals in commissions or seasonal benefits.
Interest rate for renewed transactions starts at 4% plus 2% liquidated damages and a ₱5 service charge.
Money Transfer:
Instant money transfers within and outside the Philippines.
Micro-insurance:
Designed for high earners to minimize their financial impact with less documentation requirements.
Bank Loans:
Offers different types of loans, such as home loans, payday loans, microfinance loans, auto loans, and Tsikot loans, depending on requirements and the value of collateral.
Deposit:
Allows users to deposit their funds with interest rates starting at around 1% per annum.
Different deposit schemes available, such as certificate of time deposit, 5-year term deposit, special savings deposit, regular savings and demand deposits, micro-saving, and money.
Other Services:
Foreign exchange services to convert international funds.
Bill payment portal to pay bills for loans, insurance, air tickets, utility bills, school fees, and more.
E-loan loading services for prepaid users.
PayPal payment gateway available at any nearby branch.
Corporate payout services for employee salaries, bonuses, and other monetary distributions.
Collection service for corporate partners involved in channels like collection and distribution.
How to Apply Cebuana OFW Loan
If you're interested in applying for a cash loan at Cebuana Lhuillier, the process is relatively easy. Here are the steps to apply for a Happy Loan:
Visit the nearest Cebuana Lhuillier branch
Fill out an application form
Submit the form along with the required documents
Wait for approval
Once approved, collect the money at any Cebuana Lhuillier branch
How to pay Cebuana OFW Loan
Locate a Cebuana Lhuillier branch near you. You can visit their official website to search for the nearest branch to your location.
Bring the necessary documents. You will need to bring the following:

payment slip for your loan account, which can be obtained from the lending institution that provided you with the loan;
cash or check to cover the loan payment.

Fill out the payment slip. Include all the necessary details on the form, such as the loan account number, the amount to be paid, and your personal information.
Proceed to the teller. Give the payment slip to the teller, along with your payment. The teller will verify the details on the form and process your payment.
Receive your receipt. Once your payment has been processed, the teller will give you a receipt as proof of payment. Make sure to keep this receipt in case you need to refer to it in the future.
Check the details on the receipt. Before leaving the branch, make sure to check the details on the receipt, such as the loan account number, the amount paid, and the date and time of payment. If there are any discrepancies, inform the teller immediately.
Paying your loan at a Cebuana Lhuillier branch is a convenient way to make sure that your payment is made on time. Follow these steps, and you'll be able to pay your loan quickly and efficiently.
Cebuana Express App
If you find yourself in a situation where you need some quick cash, but are unable to get approved for a loan, Cebuana Lhuillier's got you covered. Their Cebuana Xpress App is a fantastic alternative that allows you to pawn your jewelry quickly and easily, right from the comfort of your own home.
All you need is a smartphone and a reliable internet connection. Once you download the app, simply take a photo of the jewelry you wish to pawn and upload it onto the app. Within minutes, Cebuana Lhuillier will appraise your items and provide you with a loan offer.
If you accept the offer, all you need to do is send the jewelry to Cebuana and the funds will be deposited into your account. It's a hassle-free way of turning your old jewelry, electronics, or other valuables into cash.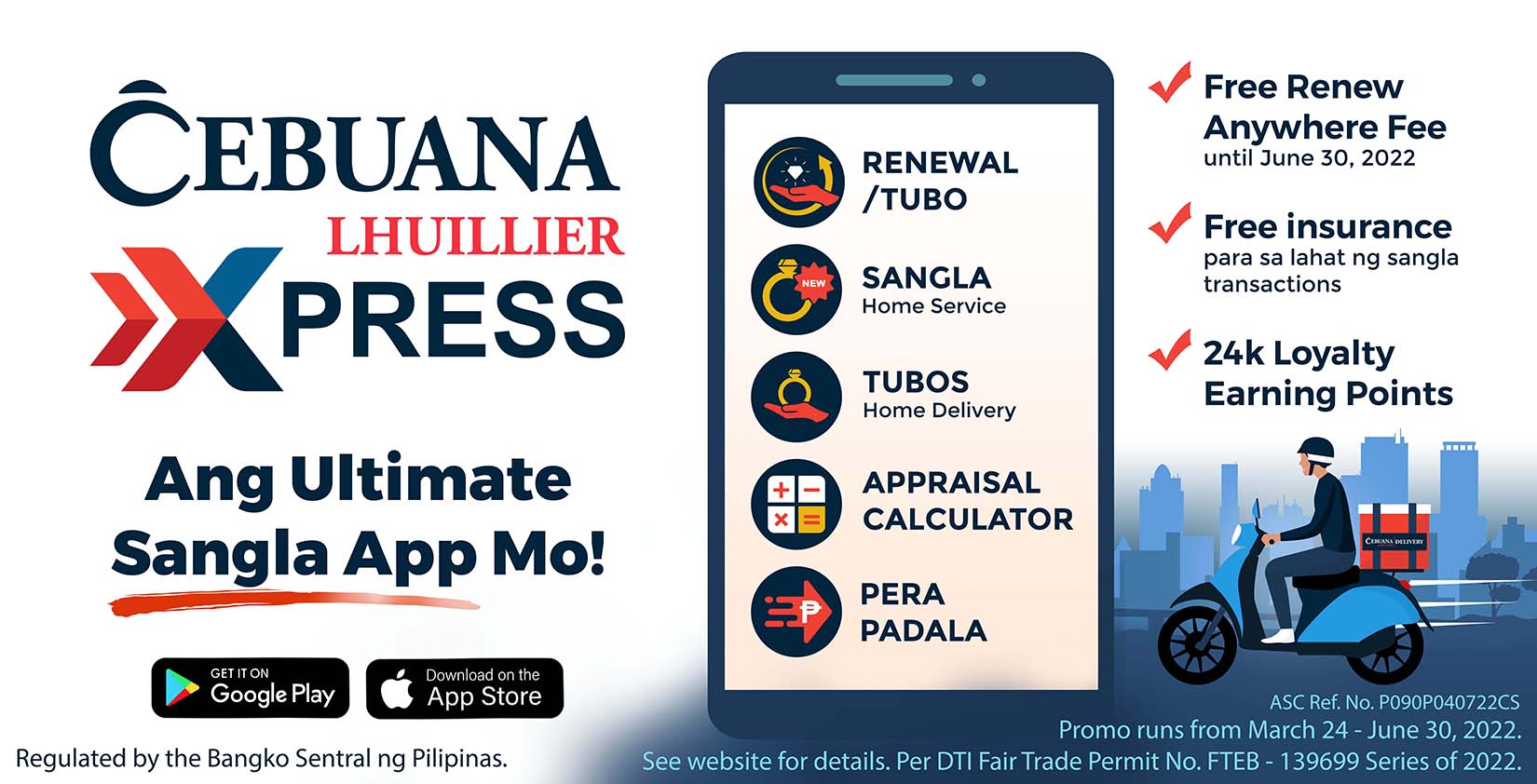 Moreover, the Xpress App makes it incredibly easy to keep track of your pawned items. You can monitor your loan status, payments, and maturity date at any time. With Cebuana Lhuillier as the power behind the app, you can be confident that you're getting a fair price for your items.
And the benefits don't stop there. The app also allows you to send or receive payments, pay bills, or buy load – making it a one-stop-shop for all your financial needs.
So, if you're ever in need of some extra cash, be sure to download the Cebuana Lhuillier Xpress App from the Apple App Store or the Google Play Store. With this app in your pocket, you'll never have to worry about unexpected expenses again.
Video: CEBUANA LHUILLIER SERVICES NA BAKA HINDI N'YO PA ALAM
If you're new to using the services of Cebuana or even if you're a long-time customer of the company, there are a lot of things you may not know about their services. So, to help you get started, this video will discuss a few of the most popular services that Cebuana Lhuillier offers. The video will also discuss some of the things you should know before using their services.
Frequently Asked Questions
1. What is the Cebuana Lhuillier OFW Loan?
The Cebuana Lhuillier OFW Loan is a financial service that provides quick and easy access to cash for Overseas Filipino Workers (OFWs).
2. Who is eligible for the Cebuana Lhuillier OFW Loan?
The loan is available to any OFW who is at least 21 years old, with a valid passport and employment contract.
3. How much can I borrow with the Cebuana Lhuillier OFW Loan?
The loan amount ranges from PHP 5,000 to PHP 50,000, depending on your income and other eligibility criteria.
4. What is the repayment term for the Cebuana Lhuillier OFW Loan?
The loan can be repaid over a period of six months, with flexible payment terms to suit your needs.
5. What documents do I need to apply for the Cebuana Lhuillier OFW Loan?
You will need to provide a valid passport, employment contract, and other supporting documents to verify your income and employment status.
6. How long does it take to get approved for the Cebuana Lhuillier OFW Loan?
The loan can be approved within a few hours, depending on the completeness and accuracy of the documents submitted.
7. Can I apply for the Cebuana Lhuillier OFW Loan online?
Yes, the loan can be applied for online through the Cebuana Lhuillier website or mobile app.
8. What are the interest rates and fees associated with the Cebuana Lhuillier OFW Loan?
Interest rates and fees vary depending on the loan amount and term, but they are competitive and transparent, with no hidden charges.
Final Thoughts
In conclusion, the Cebuana Lhuillier OFW Loan is an excellent financial option for OFWs looking for a reliable and accessible way to fund their needs. With a range of loan amounts and repayment terms available, along with competitive interest rates and transparent fees, the Cebuana Lhuillier OFW Loan is an attractive and viable financial solution. Don't hesitate to reach out to Cebuana Lhuillier and take advantage of their user-friendly online application process, fast approval, and disbursement to get the financial assistance you need today.
READ NEXT: List of Car Loans in Philippines for OFWs