If you have plans to go to Egypt sooner for work or for a vacation, you should know the dos and don'ts in the country. Why? This is because the dos and don'ts can guide you on what to do whenever you are interacting with the locals or traveling locally in Egypt. So, even if you don't have experience in Egypt, you will know the written social rules at least. Always see to it that you have basic knowledge of the country where you are traveling to so you can avoid getting rude to locals unintentionally.
Also Read: Philippine Embassy in Cairo, Egypt
In Egypt, or wherever you want to go, gestures play a big role in society. The dos and don'ts will allow you to understand the actions of the locals. If there's a particular action or behavior that is not familiar to you, you can use this blog as a guide to check whether that action is acceptable or not. In case you don't find it here, you may ask a local to tell you about the gesture.
The dos and don'ts in Egypt are easy to follow if you know about them before you go to the country. This is why we encouraged to at least learn about them even in writing.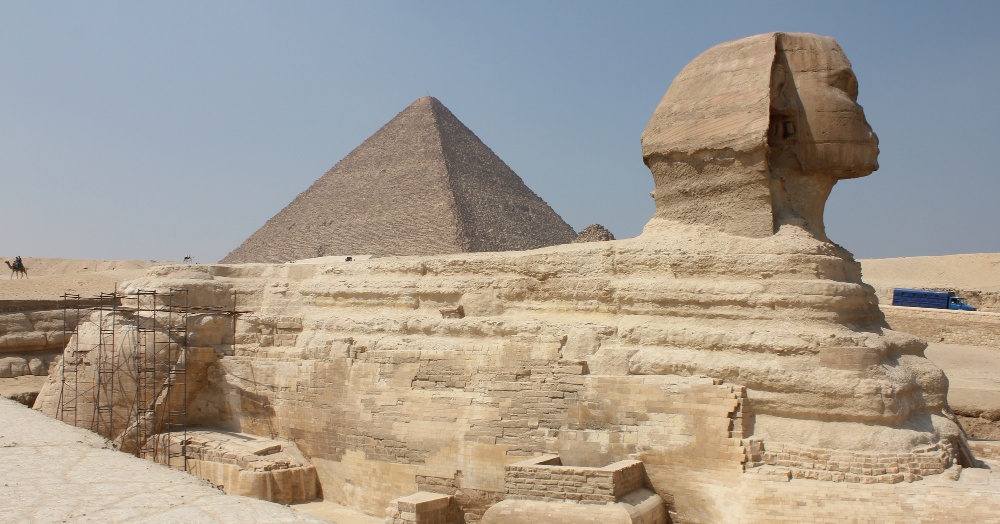 How to Behave in Egypt
To behave in Egypt, the first thing you have to know is what to do and what not to do. You have to blend in once you are in Egypt. You can't just isolate yourself and stay in your place to avoid some behaviors or actions that are not acceptable. The dos and don'ts will tell you the things you should consider. Try to follow this set of rules so you can interact with the locals in Egypt.
Do's in Egypt
The dos in Egypt are the rules that you can follow and the things that you can certainly do while you are in the country. These are the dos here:
Dress modestly. There is no strict dress code in Egypt but you have to follow how locals dress. They wear dresses and clothes that are decent and not too revealing. Don't wear too extravagant clothing as well.
Bargain with vendors when buying something. Bargaining is normal in Egypt. Don't be afraid to ask for discounts when talking to sellers in souvenir shops and the market. Even with taxi drivers, you can bargain too.
Leave tips when you are in cafes, restaurants, and salons. It's customary in Egypt to leave tips to waiters and waitresses especially because they don't have good salaries in the country. You will do them good if you leave extra money.
Ask a local how much is the taxi fare before riding a taxi. This is so that you know already how much you are going to pay once you are in the cab. Taxi drivers in Egypt might charge too much against tourists or new expats in the country. You need to know the standards if you want to save money from your transportation.
Ask a local for directions. Based on experience, you should ask at least three people about directions. This is to make sure that you are getting the right instructions. Locals try to help people in the country even if they are not sure about directions.
Take taxis if you are a woman. Taxis are safer than public transportation in Egypt, especially if you are a woman. Put your safety first.
Take off your shoes when entering a mosque.
Cover your head (for women) when entering a mosque.
Ask for consent when taking pictures. It's forbidden in this country to just take pictures of the locals without their permission.
Don'ts in Egypt
There are also things that you should avoid when you are in Egypt. Like most countries, there are acceptable and unacceptable behaviors. Here are the don'ts in Egypt.
Don't wear shorts and sleeveless tops. If you are a man, it's okay to wear sleeveless tops. But, if you are a woman, it's recommended to wear decent clothing that will cover the sensitive parts of your body, such as your knees and shoulders.
Don't display affection publicly. If you have a partner who is also in Egypt, don't kiss him or her in the street. Even a peck on the cheek is not acceptable behavior in the country. Also, hugging the opposite sex in the street is not acceptable. Shaking hands is fine but you won't see it with Muslims. Muslims don't shake hands with the opposite sex to avoid any physical contact.
Don't cross busy streets when you are alone. You need to wait for someone to walk with you before you cross the street for safety. Car drivers are sometimes reckless especially when there are no traffic signs. Locals usually practice walking together to avoid accidents and to give signals to cars that they are crossing or about to cross.
Don't put your feet on the table. It's not acceptable behavior in Egypt.
Don't talk to people offering city tours. Avoid talking to these people if you come across them. What you can do is to find a registered travel and tours company to facilitate your travel. To be safe, trust no one in the streets.
Don't pet dogs or cats on the street. It's highly probable that those animals are not vaccinated. If you get bitten, you will need to get vaccines or get hospitalized if you are not careful enough.
Tips when going to Egypt
We have one big tip for you—follow the rules if you don't want to appear rude to locals. The dos and don'ts we have here will give you the best ideas before you go to Egypt. Remind yourself to learn the laws, rules, dos, and don'ts. You need to adapt to what's customary in Egypt. You need to blend with the locals. You also need to protect yourself. So, make sure you are equipped with enough knowledge about their tradition and culture there. When going to Egypt, you may use this blog as your guide.