Over the last few years, some events have caused people to think that Egypt is no longer as safe a place to go to as it used to be. However, if you ask Egyptians, they will say that it is still very safe to go to Egypt.
See, what happened was the country had a revolution just a few years back. There has been some sort of political instability as well. But that revolution started close to a decade back, and ever since then, Egypt has been quite peaceful.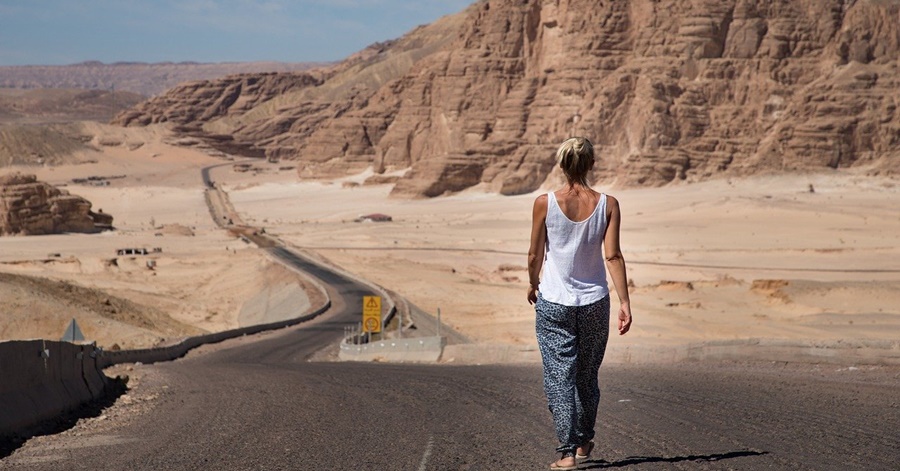 Why Egypt is Safe
Even travel experts say that Egypt is a great place to go to. There are so many awesome sights to see, and the people are so friendly and welcoming to travelers.
Having said that, you still need to be alert and apprehensive wherever you go. Also, Egypt is not really 100 percent free from instability.
Some government intelligence agencies even report that terrorist groups are continuing their efforts, plotting attacks. Some of these reports say that terrorists will attack even the tourist spots, local government infrastructure, and even diplomatic locations.
General Tips
Here are some general guidelines when you want to visit Egypt as a tourist:
1. Read travel advisories
Travel advisories will help you get an overall feel for the perceived safety from an outsider's perspective.
For example, because of the terrorist threats on the country, some countries have labeled Egypt as a level two country, which means that you have to be extra cautious when you plan on visiting it.
However, this classification really implies that Egypt is as safe as the following European countries:
Italy
France
Spain
United Kingdom
2. Be alert in crowded places
While this is more like a general advice for anywhere around the world, but in Egypt, it is even safer to walk around even at night compared to many Western countries.
Most of the crime, and there are a few, are related to theft. There are basically no violent crimes.
If you're at the country's capital, Cairo, or if you're in a big city like Alexandria, you must be careful at all times, like you would any big city in the world.
3. Airports can be quite busy
Nowadays, airports and airline industries are hit hard by the global health crisis. But before this time, and after all of this is over, Egypt's airports can be quite busy and some chaos may ensue.
This chaos includes boisterous crowds inside the terminals, or taxis that wouldn't use the meter and offer you a set price instead.
4. Traffic
When you're visiting the capital city, Cairo, or other big cities, perhaps you're better off purchasing a tour package so you can just ride one of their buses.
The thing is, traffic can be quite intense in Cairo. For example, if there is a destination that takes only 30 minutes in a traffic-free day, it typically takes 3 hours in a Cairo street.
As you can imagine, it's pretty common to experience being on the road in Cairo and being stuck amongst cars, barely moving an inch for long periods of time.
And when the cars start moving and the traffic begins to flow again, cars can be lawless, overtaking other cars and squeezing into that tiny amount of space just to get a slight advantage.
One can almost feel for these drivers as they are simply exhibiting signs of impatience as a result of being stuck in the road for so long.
In fact, according to the U.S. state department, the country has, for some time, been the number one country in the world when it comes to road-related deaths.
The department mentioned that one of the reasons for this is that traffic rules are not really fully enforced and so the drivers tend to ignore them.
Here are some traffic problems you may encounter in Egypt:
Roads that do not have proper markings.
Cars that actually drive on the wrong side of the road, even if the roads are clearly one-way only.
Cars that drive during night time but to do not use their headlights.
You may also encounter pedestrians hanging out in the road.
Sometimes animals sit in the middle of the road as well.
So what can you do to avoid this terrible traffic situation.
Well, as mentioned above, you can just be on the tour bus so you don't have to worry about driving.
It's also better to just fly when you're traveling long distances. If you have to use a car, then it's best to just hire a local who's experienced at driving through the heavy traffic in big cities in Egypt.
5. Don't join rallies
Demonstrations and rallies are pretty common in Egypt. Most of these are quite peaceful, but there have been instances when these peaceful protests turned into violent ones.
There's almost no reason at all to join these activities. There are so many other things to do that are worth your time as a tourist or as a foreign worker that are peaceful, and makes you truly appreciate the beauty of Egypt.
For one, you can visit the Sahara Desert. This desert is so huge that it encompasses more than 50 percent of the country.
Contrary to popular belief, the Sahara Desert is not just one huge expanse of sand and only sand everywhere. It has some interesting features, like the Western Desert, the Great Sand Sea, the Eastern Desert and the Sinai Desert.
If you are not a well-experienced traveler, though, you should be careful about visiting the Sahara. You need the help of a tour guide that knows the desert to a tee and can really show you around in the safest and most enjoyable way.
6. Be modest
Egypt is a country whose ideals and principles are patterned after the teachings of Islam. As such, many governments remind their citizens that if they visit the country, they should exercise modesty.
So how can you exercise modesty when you are in Egypt? Well, for one, you should dress modestly.
Wearing modest clothes is especially required when you are visiting the more rural areas of Egypt.
This is also true if you are visiting the souqs and the mosques.
When it comes to women visiting Egypt, they should wear clothes that cover their legs and their upper arms.
Men should wear clothes that cover their chests.
7. Travel with someone who knows a lot about Egypt
This should really be the primary thing you need to work on before going to Egypt in the first place.
Several travelers recommend that most people don't get to visit Egypt frequently; most only visit once in their lifetimes.
Thus, it is quite efficient to seek the help of someone who knows a lot about Egypt, so your stay will be more meaningful and relevant.
For one, you need someone who knows how to speak English and understands the Egyptian language.
You also need someone who can show you around, tell you which places you need to go to, which tourist sites you need to visit, and where best to stay.
8. Why go to Egypt on a tour
So why is it better to visit Egypt as a tourist with scheduled tours?
Well, aside from the one about traffic issues mentioned above, visiting Egypt with a tour company ensures that you already have admissions to visit the major tourist destinations before you even arrive there.
These major tourist destinations include the majestic Pyramids, Abu Simbel and Luxor.
The thing about visiting the Pyramids is that it's one thing to be able to look at it from the outside, but when you want to visit the inside, and tour its passage ways, then you need admission.
9. Plan ahead
While the country used to be unsafe because of the isolated terrorist attacks, Egypt has recently been deemed safe by most countries around the world, and one huge evidence for that is that airline companies are now resuming their flights to Egypt from various countries all over the world.
This also means, though, that more and more people are now able to visit Egypt. That's why you need to plan ahead and book in advance if you can.
If you don't do this, then it may be hard for you to have available flights. You can still visit Egypt if you fail to book ahead, but then you need to try a non-direct route like a stopover in one of Europe's countries before landing on Egypt.
10. While in taxis
This is a very specific advice but some governments recommend that if you are a woman riding a taxi alone in Egypt, you should ride at the back seat. Try to refrain from speaking with a driver as well. You can at the start.
You should also be prepared for when taxi drivers claim their meters are broken and they will instead ask you to pay for a certain fare to go somewhere.
Laws and Culture
You must obey the local laws in Egypt, or in any other country you visit. Here are some of the important laws and customs you need to be familiar with before visiting the country:
Driving
In order to drive in Egypt, you need to have an international driving permit.
As mentioned above though, it's better if you hire an experienced local to drive for you, especially if you're not planning on staying for a long period in the country.
Laws
Here's a list of important laws that you need to know in Egypt:
Drugs and alcohol – basically, you are not allowed to use these things in Egypt. There are places, though, that are licensed and allow you to use alcohol. These include some hotels and restaurants.
Penalty for drug trafficking – if you are caught bringing drugs to Egypt from outside, you will be imprisoned and have to pay large fines.
Drones – Drones and other drone-related technology are not allowed in Egypt. You can go to jail if you don't follow this.
Taking pictures – there are certain places and things in Egypt you simply can't take pictures of. These include bridges, canals, government buildings, embassies, police buildings, and military establishments and uniformed officers.
Social media posting – you are not allowed to post anything on social media that criticizes Egyptian government, security forces, society or the President. If you do so, you will be fined and go to jail. Lots of people have already been jailed because of their social media posts.
Other Important Facts
Work days in Egypt are from Sunday to Thursday.
The laws and customs in Egypt follow those of the beliefs and practices of Islam.
You need to dress and behave decently. Common sense will tell you how to dress in a conservative manner.
You should learn to respect traditions and religious activities in Egypt so you don't offend any locals.
You're not allowed to publicly display affection.
During Ramadan, don't eat, drink and smoke in public between sunrise and sunset.
There is no social toleration for homosexuality in Egypt, and you can even get arrested for charges like debauchery and indecency.
The currency in Egypt is the Egyptian pound.
Many major stores in Egypt accept major credit cards, but local merchants prefer you pay in cash.
Solo Travel in Egypt
So is traveling solo in Egypt safe? Many people have tried this, either by going alone but with the company of others in a group tour, or all by themselves, relying on local transportation and living in hostels in a backpack.
Here are best practices when you decide to travel solo to Egypt:
Research before going there.
Explore the place with a travel buddy.
Get a taxi. – in general, taxis are a much better option than walking around and getting lost.
Dress conservatively. – this has been mentioned above but is worth reiterating.
Sunglasses – it's a sunny place and so it's a good idea to protect your eyes while you're traveling.
There you have it. These are just some of the important things you need to remember while traveling to Egypt. Use your common sense at all times, respect the locals and customs, be friendly and everyone else will be friendly to you. Above all, keep safe and enjoy!