A 20 year-old Pinoy Hong Kong tourist was jailed after pleading guilty to soliciting sex in exchange for money to an undercover police on Dec. 6. On top of the charges for "soliciting for an immoral purpose" or more commonly known as prostitution, Belonio was also charged for violating his purpose of travel as a tourist in Hong Kong for working illegally.
Please be advised to our fellow Filipinos to please make sure we avoid trouble when travelling to other countries; and that if you travel for a holiday, please make sure that you also do so for that purpose.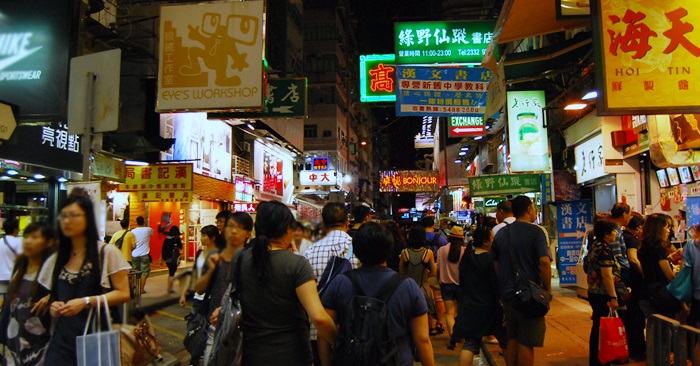 Hong Kong: Filipino Male Tourist sentenced for two months in jail because of prostitution
According to the Sunwebhk report, Gene Belonio, a university student in the Philippines, came to Hong Kong on November 27 as a tourist and he was given 14 weeks to stay in the region. He admitted that came to Hong Kong last month so he can earn money for his tuition fee and finish his college education, the duty lawyer said during the litigation.
The incident occurred on December 6 at 12:57AM at 89 Lockhart Road outside the Wanchai Bulding. As per court reports, the undercover officer, Anthony William Lothian, was on an anti-vice operation in the area when Belonio approached him. Belonio reportedly offered sex to the undercover cop for 1000 HKD. When Lothian agreed, he hailed a cab and brought Lothian to a Causeway Bay hotel. When they were already at the hotel, Lothian revealed his identity to Belonio and told him that he was an undercover police officer. It was then that Belonio was taken into police custody.
According to reports, Belonio admitted the accusations and pleaded guilty to the two charges of prostitution and "breaching his conditions of stay" in Hong Kong after admitting that he was working illegally so he can save-up money to pay for his tuition fees.
It is very heartbreaking to know that we are fellow Filipinos who needs to resort to prostitution to in order to fund their education. No matter the reasons, the "actions will not always justify the means." Regardless of sex or gender, prostitution is clearly something that is not taken lightly especially Hong Kong.
Magistrate Bina Chainrai of the Eastern Law court, ordered that Belonio be jailed for two months, a lowered sentence for the offence he had committed.