Today, we are excited to present our Q&A with Miguel, a vlogger who is based on London. His mother is Filipina, his father is Italian, and he is residing in the United Kingdom! Despite his multicultural background, Miguel is immensely proud of his Filipino roots, as showcased in his online channel, Biggy Travels.
We had previously featured Miguel when he covered the Barrio Fiesta event in London. Today, however, we're going to see more of his personal side, his memorable travels to the Philippines, and of course, his favourite Pinoy food!
Miguel also talks about his great love for Filipinos, as well as his passion for creating videos about Pinoy culture. Keep on reading to know more about Miguel, learn a thing or two about vlogging, and be inspired by this young man's efforts to present the Philippines to the world!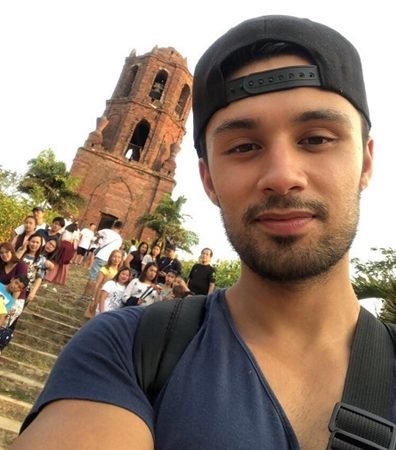 Q&A with Miguel, Vlogger of Biggy Travels
Name: Miguel
Age: 26 years old
Course: Nursing
Profession: Livestream Host, Vlogger
Residence: London and the Philippines
1. Tell us about yourself.
Hi! I am Miguel, 26, based in London and the Philippines (depending on the time of year and content schedule). I am a student nurse finishing up my studies. I'm also a livestream host for BFC Livestream on Facebook and YouTube, and I interview celebrities and interesting Filipinos like Gretchen Ho.
2. Please tell us more about Biggy Travels. What people can expect from this channel?
I created Biggy Travels around 8-9 months ago. I believe that we all have a passion project or creative side to us. I love building things from the ground up, going from zero to hero! I created this channel to cover everything Filipino, but mostly Travel and Food.
3. What's your most popular video? Which video are you most proud of?
My most Popular video is my "best fried chicken in the world video," but it's about to be taken over by my "Barrio Fiesta 2019 video" (the video I put the most effort in to edit)!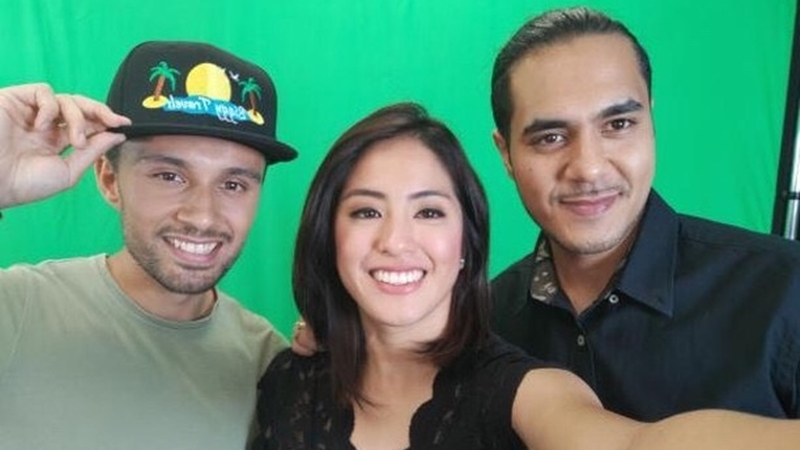 4. What's it like to live in 2 different cultures… and having parents from different backgrounds?
I actually have an Italian stepfather who raised me, so our household is like a mixture of sinigang and carbonara. We don't exactly know how to "class" our culture, but we do have a mixture of British culture in there, too!
5. How many times have you been to the Philippines? How were your visits?
We used to go every year as kids. Now I travel alone or with friends when I visit. I really feel at home in the Philippines! I have the best memories and it really completes me, just chilling there or working on myself out there.
6. Can you speak Filipino? How did you learn?
I can speak parts and understand parts, haha! But basically, I was playing with professional football teams out there and chasing the dream. One year, I ran out of money and had to learn Tagalog so I can use the jeepney and tricycle, haha – "Manongggg! Baba na ako 😁!"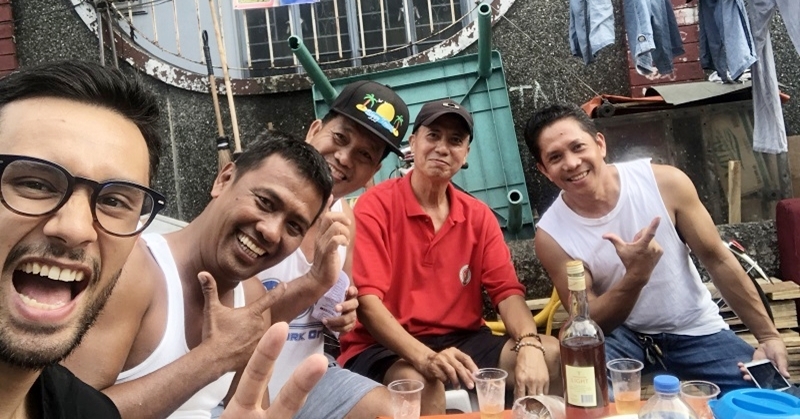 7. What's your favourite Filipino food? Italian food?
Sinigang na baboy with maraming vegetables.
Italian food? I love home made pizza! spaghetti bolagnaise, ciabatta with olive oil and balsamic vinegar
8. What do you think about Filipinos abroad, especially the OFWs who left their homes to support their families back in the Philippines?
I love OFWs! They sacrifice so much in order to give their families better lives, food, education. It is the most selfless and loving act. I just hope they can invest their money and return home. I know how hard it is to be away from family. I hope they find time to treat themselves, too, I wish them all the best!
9. Do you have any message to Filipinos, especially to your followers?
I will forever love my people, whoever supports and shows me love. I will be there for them. I'm trying to create something amazing!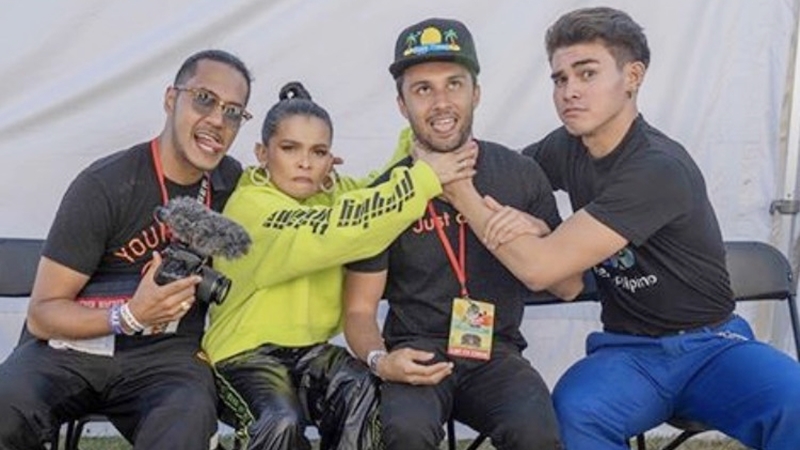 10. What are your tips for aspiring vloggers?
Buy a G7X Mark II, pick a niche, learn SEO and keywords, and have fun with it! It has to be a passion project that you're willing to work on for 10+ years!
11. What are your plans for your channel?
I am releasing more travel content soon. I've been given some livestream opportunities, and hope to entertain and bring joy to my Biggy Travels family! Mabuhay and much love to all Filipinos. We have this one life here, let's make the most of it, fulfill our potentials, and bring our gifts to the world!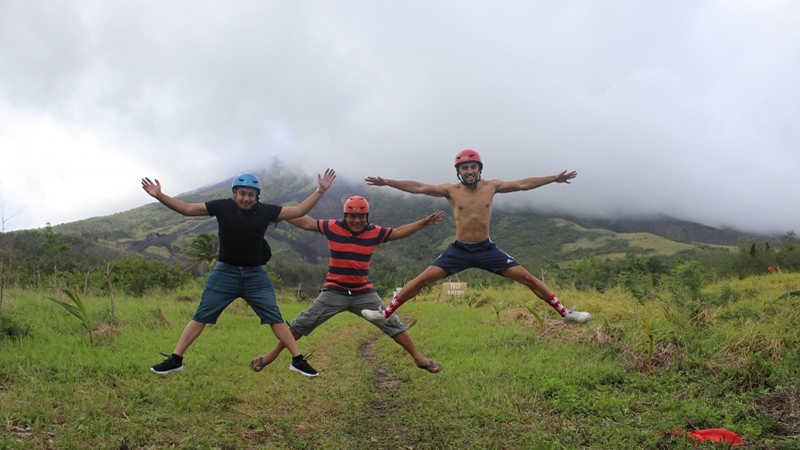 Here are some videos of Miguel and his YouTube Channel:
Connect with Miguel Online
To know more about Miguel, you may get in touch with him through his channels:
Facebook: Biggy Travels
Instagram: Biggy Travels
YouTube: Biggy Travels
—————-
*Photos provided by Miguel
Are you a Pinoy expat abroad? Do you want to be featured in the website? Send us an email telling us you want to be featured at ed@thepinoyofw.com and we will send you the set of questions! Let's help other Pinoys who want to live overseas understand what life abroad is like through your story.