If you're here, it's either you're looking for resources to help your parents or grandparents sign up for the National Commission of Senior Citizens (NCSC) online, or you want to do it yourself, so here's our simple guide to help you do just that. Keep on reading to learn more.
Take note that this online registration is intended for Filipino Senior Citizens in the Philippines to have a database for their Senior Citizen ID, and to help them avail of the benefits given to senior citizens provided by the law. Please be guided on the steps and reminders in order to get registered correctly.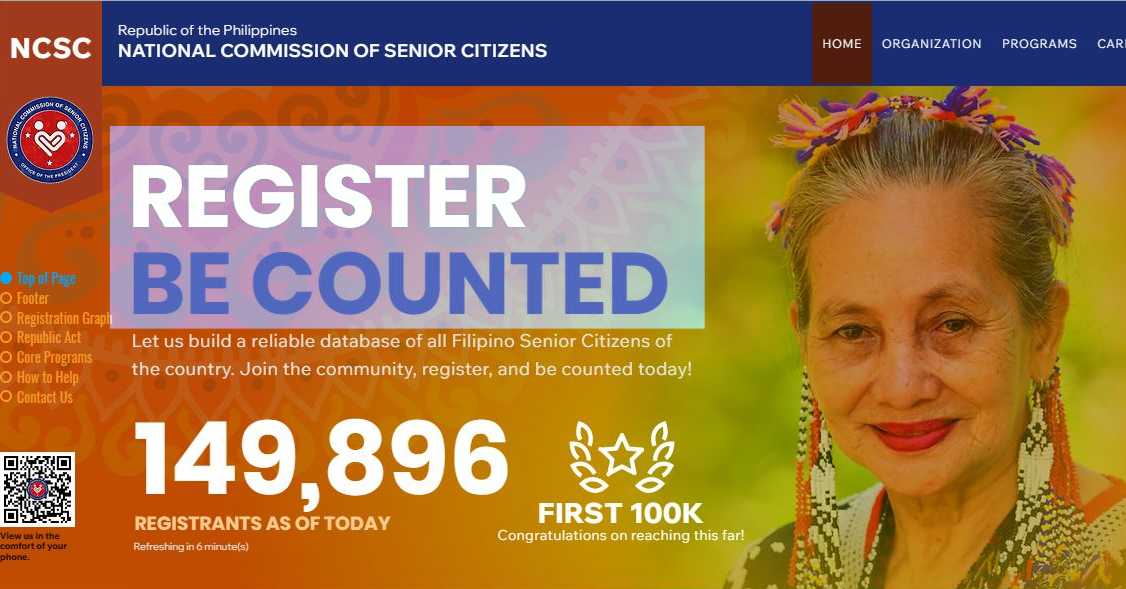 NCSC Online Registration for Senior Citizens in Philippines
Nowadays, everything is done online. As long as you have your phone with an internet connection, you can sign up for forms, register for government services, and do other transactions. And this is something that we want all our elderly loved ones to be able to do, as well.
That being said, the National Commission of Senior Citizens (NCSC) has created a website that's easy to use and allows you to sign up for a senior citizen ID card online. This website will walk you through the whole registration process, from creating an account and filling out your application form to submitting it and getting your card in the mail. Here's how:
What You Need to Register Online
You may use a mobile device to sign up, but it's highly advised that you do this either on a laptop or your PC because you will need to provide your signature.
A screenshot of your OSCA ID (best save it on the device you'll use to fill out the form online).
A recent selfie (best save it on the device you'll be using to fill out the form online).
Registering for the NCSC Online
Step 1: On your mobile device or PC, open your browser and type in www.ncsc.gov.ph, hit Go/Enter.

Step 2: When you're on the NCSC homepage, look for a button that says 'Register Now!'; click on it.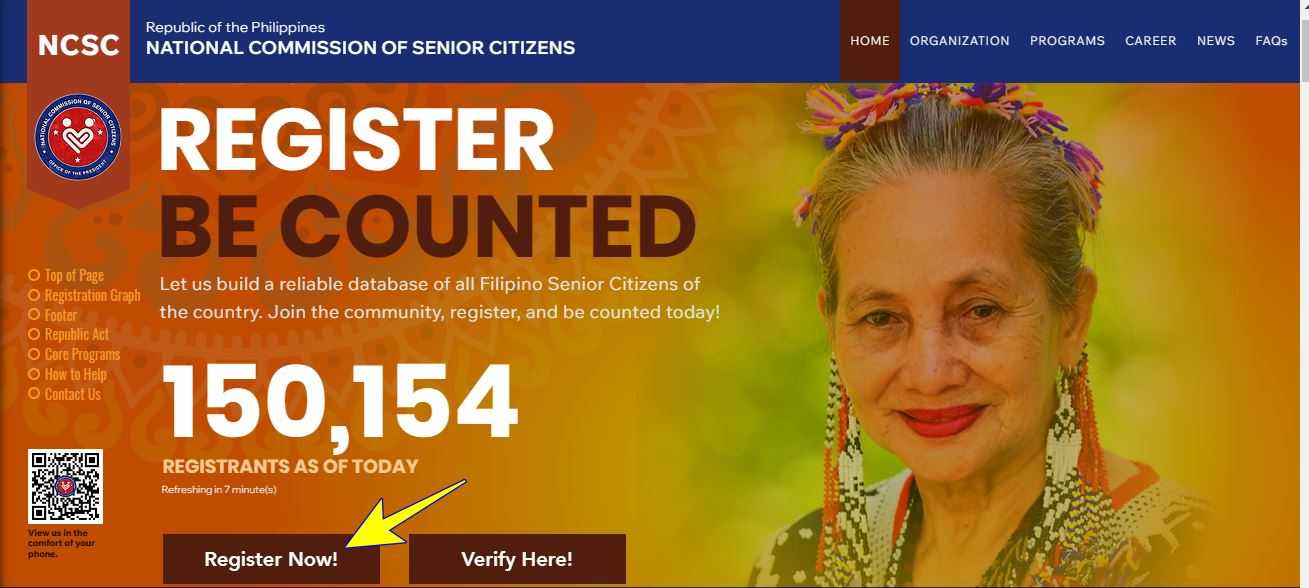 Step 3: On the next page, read the instructions, tick the checkbox, and click the 'Proceed' button.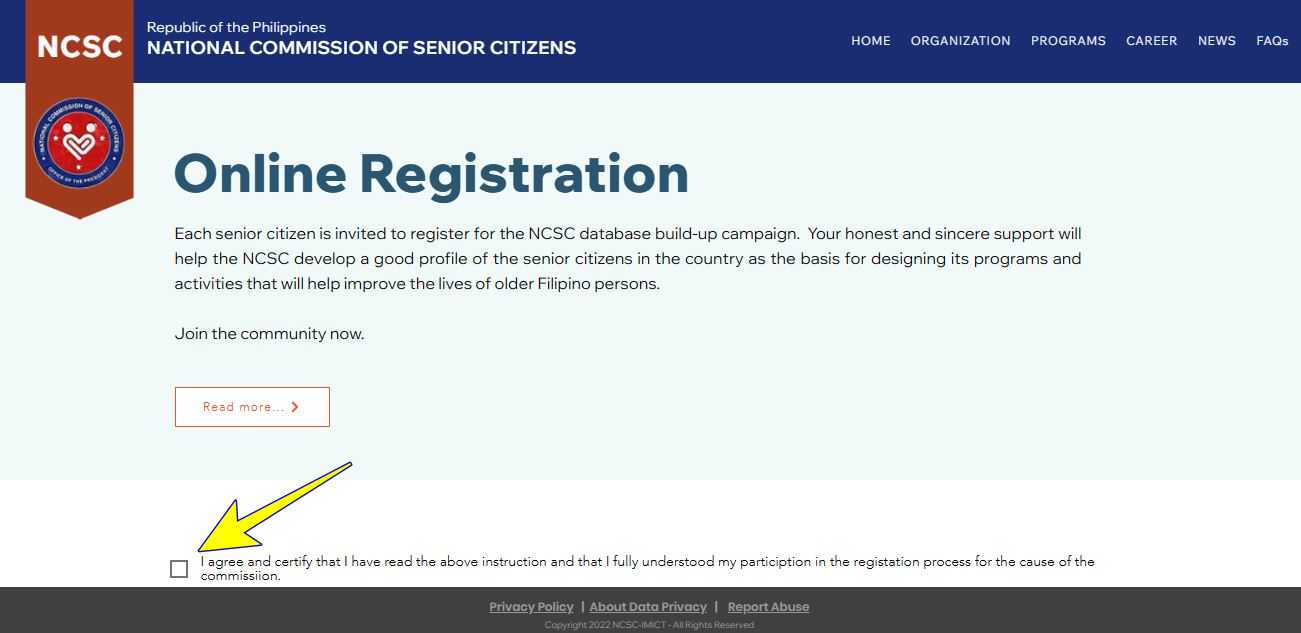 Step 4: The next page will take you to the Online Citizen Data Form. Read through the instructions and fill out all the required fields or those with red asterisks (*) for sections I to VI.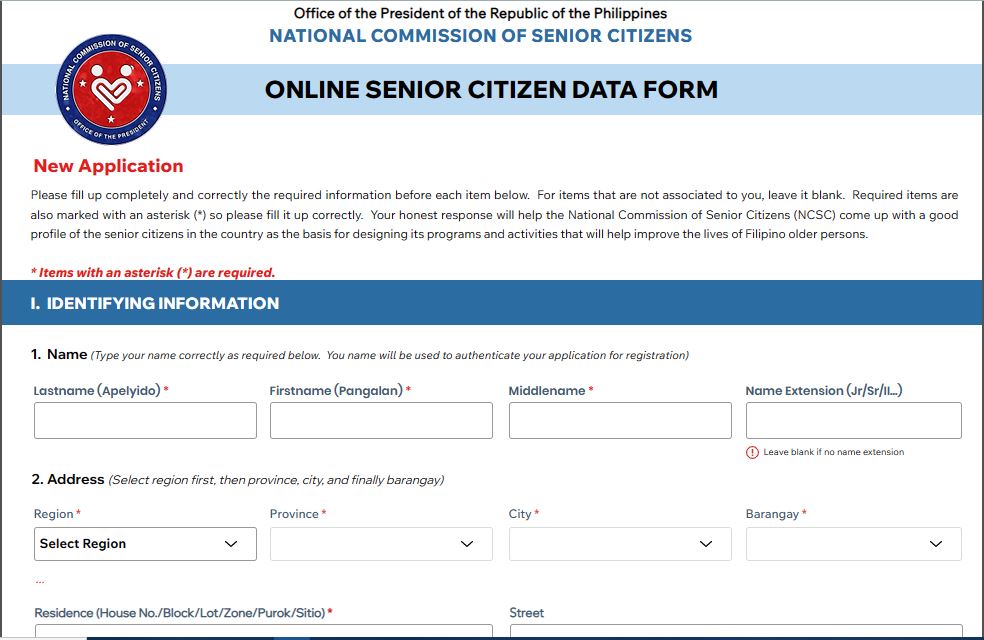 For items that do not apply to you, you may leave them blank.
NOTE: The form is quite long, so make sure that you review all the information you provide as you go through it so you won't miss any parts.
Step 5: After section VI, you will be asked to upload an image of your OSCA ID or any valid government ID yo may have with you. Click upload.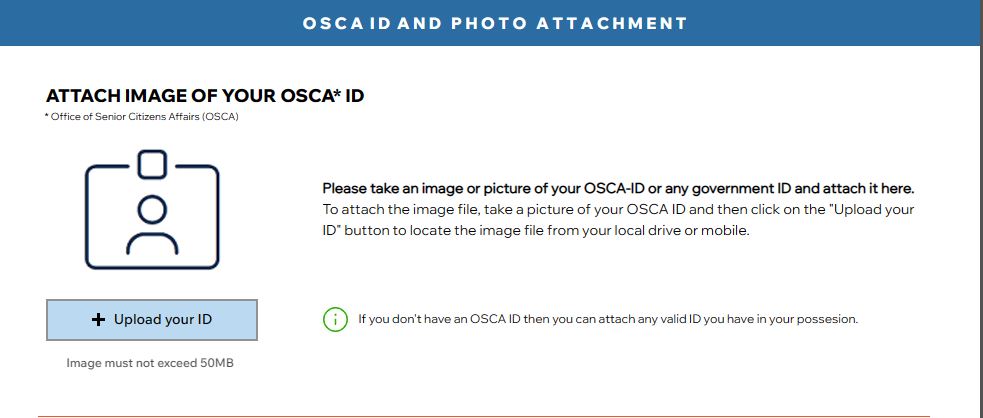 Step 6: Next, upload a recent photo of you. The image must be in JPEG format and the file size must not exceed 50 MB. The close-up photo must look like a 2×2 shot. Otherwise, you may take a selfie from the page and upload the photo right there. Wait for a confirmation message of the photo you've uploaded.

Step 7: You will then need to create your own Pass Key Number (PKN). This code is only 4 characters long, so be sure to remember it well, as this will be needed to access and verify your records later on.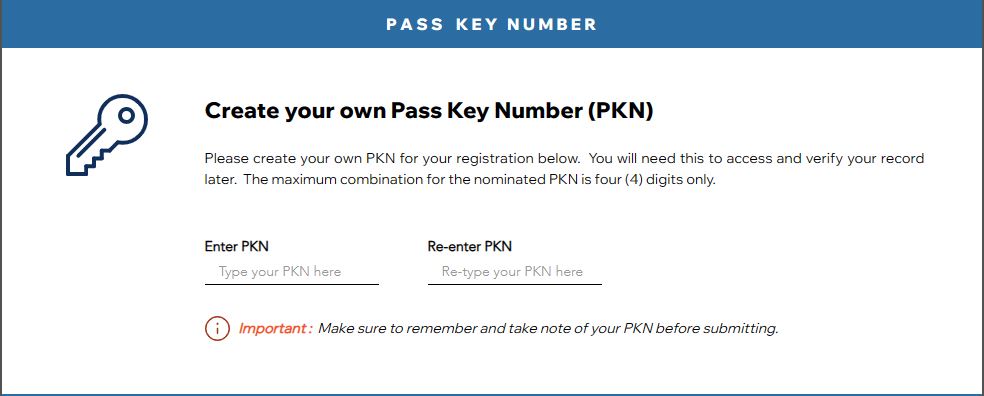 Step 8: Next, you will need to provide your digital signature to personalize your record. For this, it's best to use a PC with a mouse or a digital pen.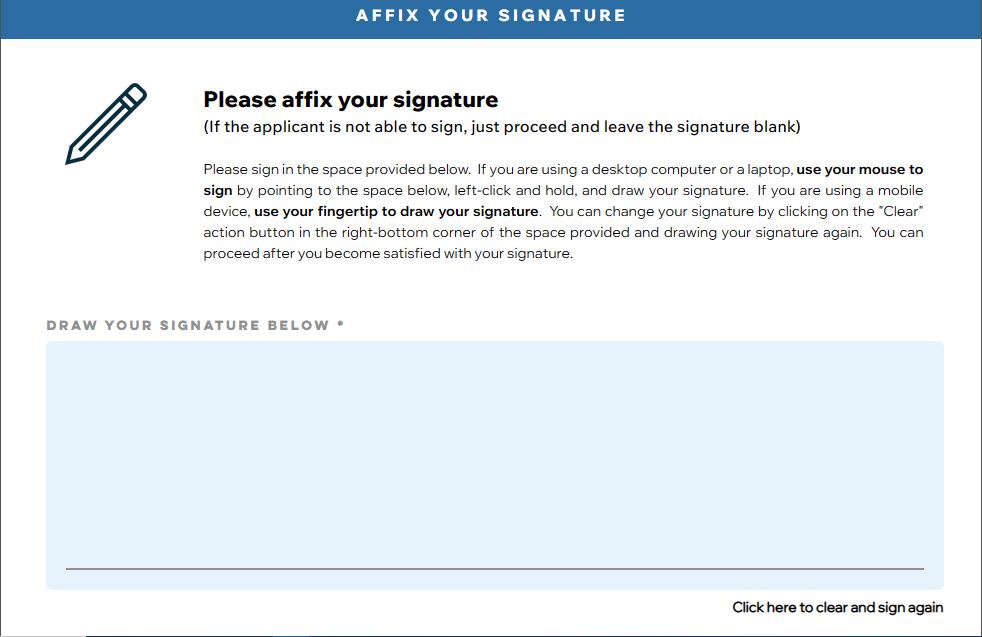 Step 9: By this point, you will need to certify that all the data you provided are accurate and true. To do so, simply tick the boxes in this section, and then input the name of the person who assisted you (if any) and then their relationship to the applicant.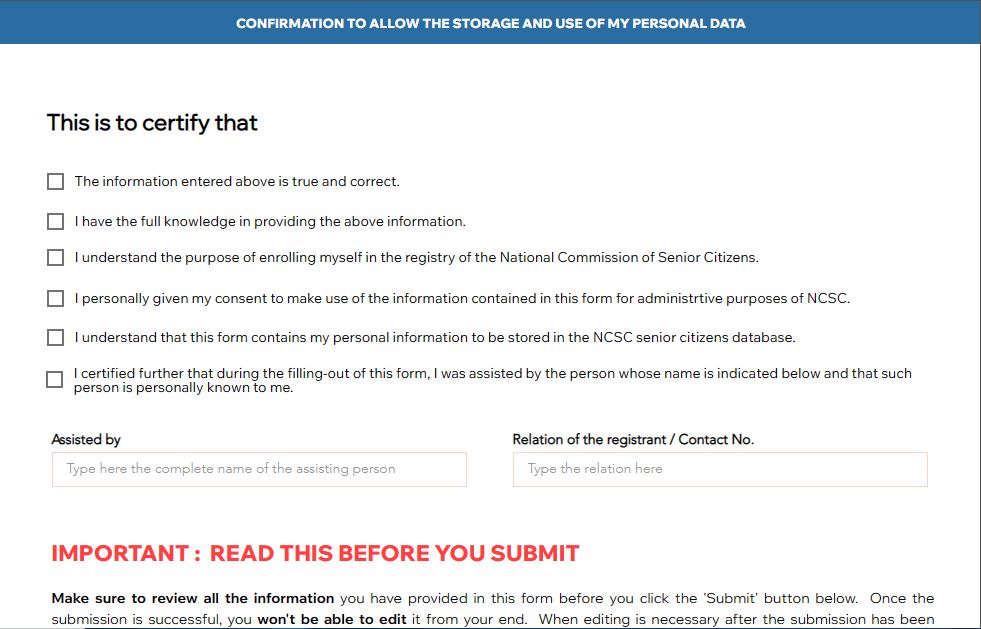 Step 9: Lastly, do a final check of all the data you provided, making sure you've filled out all the fields with red asterisks. If everything is in order, hit submit.
After this step, you've finally completed the registration process! Your data will be stored in the system, and you will get notifications and updates from the NCSC for important activities and events you can benefit from.
The online registration form will be used to verify the information as to whether or not an applicant is eligible to receive benefits to be offered by the NCSC.
Note: If you would like to do the registration manually, meaning on a printed document using a pen, then you may download the form from the same website.
After filling up the form, you will need to take a photo of the document (with your photo attached and signature affixed) then upload it to your device as a PDF document then send it via email to ph.ncsc@gmail.com. The original registration form will remain with you, and only the digital copy (PDF) that you've sent through email will be used to verify your information.
VIDEO: ATTENTION LAHAT NG SENIOR CITIZENS BAGONG PATAKARAN NG NCSC NARITO ANG PROSESO PAANO MAG-REGISTER
Here's a short step-by-step guide on how to register with the National Commission of Senior Citizens using the manual (print-out) method. Whether this is easier for you or not, make sure to complete all the details required, and when in doubt, feel free to ask someone to assist you in accomplishing this task. There is no time limit as to when you must submit this form, but the sooner you do, the better. Eventually, the NCSC will roll out its key programs, benefits, and services to all registered senior citizens all over the country, so don't miss out!
Frequently Asked Questions
1. I already have my Senior Citizen's Card. Do I still need to register with the NCSC portal?
Yes. While your card will still be honored for the benefits you can use it for, registering on the system will ensure that your records are verified and updated on the government's system. This will make you eligible for the rest of the benefits on the system, including your personal information and other details.
2. What if I don't have a computer?
The NCSC portal is designed to be accessible via mobile phones, so you can still register even without a computer, as long as your device can access the internet. However, since the form is quite long and will require you to affix your signature, it's best to do this on a PC or a laptop.
3. How easy is it to register online?
Between the manual and online registration, the latter is much more convenient, since there won't be any additional steps to perform after you've filled out the online registration form. On the other hand, when you print a copy of the form and then fill it out manually, you will then need to take a photo of the entire document and convert it to a PDF document before submitting it via email online.
4. Can a senior citizen fill out the form by themselves?
This will depend on the elderly person's capacity to understand English and follow instructions. But for safe measure, it's best to have someone who's tech-savvy to assist you in accomplishing this task. The entire process shouldn't take you more than 10 minutes to complete.
5. What will happen if I forget or fail to register on the system?
It is possible that you won't be able to avail of certain services or benefits the commission offers once the database has been built up initially. According to committee officials, the agency is looking to increase the social pension to be given to indigent senior citizens in the country. If this is something you think you can qualify for, then make sure to register in the system as soon as possible.
6. There's a lot of information being asked, including those of my family members. Is the portal safe for use?
If you've noticed, the government is already adopting digital processes to streamline the services offered by every agency to its target populations. Thus, this transition has been well planned out and is governed by laws that protect the user's information, known as the Data Privacy Act of 2012.
7. What is the Data Privacy Act of 2012?
The Data Privacy Act of 2012, also known as Republic Act 10173, is a law that aims to protect the privacy of individuals' personal information. It applies to both the private and public sectors.
The act was signed into law on August 15, 2012. It aims to protect the privacy of people's personal information, which is now being processed online. The law was created to ensure that the business sector follows proper procedures and complies with the regulations.
Summary
With the establishment of the NCSC, all incoming senior citizens and those who are already past 60 years old will need to register either manually or through the online method. This will ensure that your information will be stored on the system and is up to date. Registering with the NCSC online will entitle you to avail of the commission's benefits, programs, and services.
Do note that even if you already have your senior citizen's card, registering in the system will include you in the government's official list of seniors in the country. But if registering online seems quite challenging for the senior citizen, anyone capable of helping may offer their assistance o accomplish this task.
We hope that you've learned a lot from this article, and if you have any questions, don't hesitate to ask them in the comments section below.
READ NEXT: Data Protection and Privacy Act in the Philippines