If you want to work in Norway for more than 90 days, you need to have a residence permit. After some time though, the next natural progression is to get a permanent residence permit. Aside from being able to work and live indefinitely in Norway, having a permanent residence in Norway has many other benefits.
Also Read: A Filipino Nurse in Norway: Salary and Tips
In this article, the processes required to obtain a permanent residence permit in Norway is discussed in considerable detail. Most of what you need to do can be done in the UDI website which will be linked below. UDI is the Norwegian Directorate of Immigration.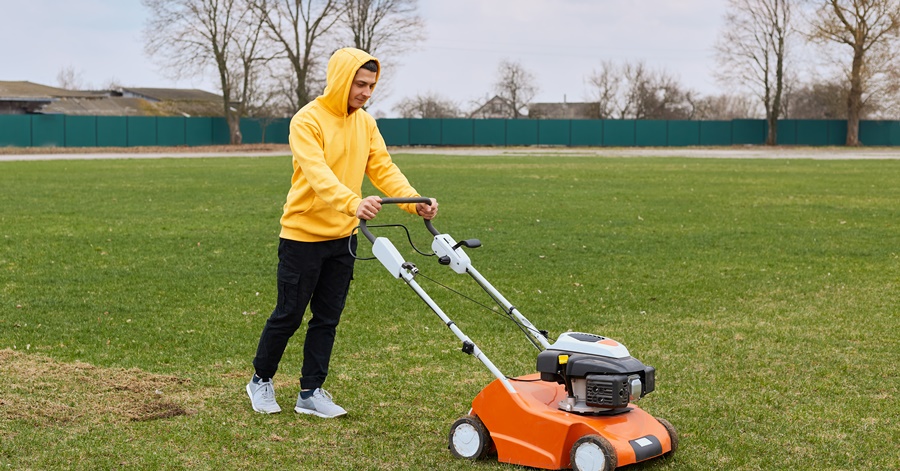 Disclaimer: The information posted here is based on the personal experiences shared by the OFW in the video below. Please let this post serve as a guide only. If you have specific questions, you may ask the OFW by commenting on their video on their accounts.
Steps You Need to take to be a Permanent Resident in Norway
This article is based on the information shared by a Filipina that is now currently working and living in Norway. She shared the steps on how to get a permanent residence permit in the country via her YouTube channel with the name, Junnavi Jean. If you want to see the original video, just click on the link below:
Where to Get a Permanent Residency in Norway
If you have a permanent residence in Norway, that allows you to live and work in the country indefinitely. You are not obliged to work 80 to 100 percent like those with working visas do, and you can simply reside in the country.
Here are the following steps to becoming a permanent resident in Norway:
Apply at the UDI website, also known as the Norwegian Directorate of Immigration. Click on this link: UDI
In the website, you will be directed to the home page. Click on "Want to Apply." Below, type "Philippines" under "The applicant is a citizen of." Scroll down then click "Permanent residence." Check on the "I have a residence permit" option.
When to Apply for Permanent Residence
According to the UDI website, you should apply three months before the expiration of your residence permit. Book an appointment with the police, then when only one month is left before your residence permit expires, go to the police and submit your documents.
In case they reject your permanent residence application, then the police or the UDI will renew your residence permit if you qualify.
What are the requirements for an Adult being granted a permanent residence permit?
Pay an application fee – this is 4,700 Norwegian Kroner (NOK). You can pay it through the application portal via Visa Card or Master Card.
Have continuously resided in Norway for the last three years – this means that you should have a residence permit for at least all but three months in total during the last three years. Moreover, you should be in Norway, and not outside of the country, for at least all but 7 months in total during the last three years.
Have the residence permits on hand during that last three years
If you are a skilled worker, then you should have had a job or income during those last three years
Have a valid residence permit while applying
Self-supporting financially
No criminal offense or enforced psychiatric treatment
Completed mandatory tuition in the Norwegian language and social studies
Passed tests related to above
There are several types residence permits that are acceptable as basis for a permanent residence. However, for the purpose of this article, skilled workers or self-employed persons have a resident permit that they can use.
Further requirements and personal information
Select your age bracket
Select when you were granted your first residence permit
Select what type of residence permit you hold
Select the kind of Norwegian language education you took
Select if you passed the Norwegian language test.
Indicate what social studies education you took
Select whether you passed the social studies test or not
In the web page, you will also be asked to specify which age bracket you belong to. In the case of the vlogger, she indicated that she belongs to the 16-54 years old bracket.
You will then be asked to indicate when you got your first residence permit. The vlogger chose from the options "1 January 2016 or Later", since she got her first residence permit as basis for permanent residence last 2017.
Next, she selected "residence permit as a skilled worker," as her choice for the type of residence permit she currently holds. The other choices are as follows:
Family immigration permit
Residence permit as a skilled worker
Residence permit as a self-employed person
Other type of residence permit
For the kind of Norwegian language she took, the vlogger chose the third option, which states that she has taken less than 250 hours of tuition in the language. That option also indicated that she didn't receive an assessment grade in the language from lower or upper secondary education.
Despite not having at least 250 hours of tuition, the vlogger actually passed the Norwegian language test at minimum A2 level. This test consists of the following parts:
Oral
Listening
Reading
Written presentation
The vlogger also did not take any social studies education, so that's what she indicated in the application form. The choices include being able to take a 50-hour course in social studies, or having an assessment grade in social studies from your basic education.
She did indicate, however, that she passed the social studies test. In fact, she took a test that was written in Norwegian, and she passed it.
Getting Final Evaluation
After selecting all of those choices, the website immediately showed its evaluation. For the vlogger, this was her results:
She doesn't have to complete Norwegian language tuition
She doesn't have to complete social studies tuition
She doesn't have to pass any other tests
Still, she needs to submit documents that prove that she did pass the Norwegian language test in all categories and the social studies test in Norwegian. She needs to submit these to the police.
Applying for a Permanent Residence Permit
The next step is to go to the UDI webpage's "How to Apply for a Permanent Residence Permit" tab, then select your municipality. Here are the succeeding steps:
Print out checklist of documents that you need to gather
Gather all original copies of these documents then copy them all as well
Sign and date the checklist
Fill up the application form
Submit the application form and the documents in person
The checklist also asks you for the following information:
Your age bracket
Your income range in the last 12 months
Here are the items in the checklist:
Signed cover letter from the Application portal or application form
Copy of all used pages in your passport or other travel documents over the last 3 years
List of time you spent abroad. Here you need to state when you traveled outside of Norway
This list signed and filled up
You also need to provide documents that prove you are self-supporting. The items from this checklist include:
Having an income from employment
Having a business income
Receiving pension or the like
Receiving benefits like sickness benefit, pregnancy benefit and the like
Receiving student loans or grants
Receiving introduction benefit
The vlogger checked the first item, and the website stated that you don't have to submit any documents for this since the Norwegian Tax Administration already does that for UTI.
Moreover, you also need to check whether earned more or less than 300,000 NOK during the last 12 months.
The vlogger checked the option that she received more than 300,000 NOK during that time frame. As a result, she is then prompted to fill up a form stating that she didn't receive any financial assistance from NAV, or Norway's social welfare.
Also, there are items which prompt you to check whether you pass or did not pass the exams mentioned above. In particular, the social studies exam and the Norwegian language test.
Finally, she also had to submit additional documents pertaining to having a permit to work as a skilled worker. For this checklist, she chose the following:
UDI's offer of employment form, completed
Last three pay checks.
Filling up the Application Form
In the video, the vlogger showed that she already filled up the application form for Permanent Residence permit.
It also showed that she already paid the fee of 4700 NOK, which, in Philippine Pesos, is equivalent to around 27,000 pesos.
It also indicated that her application has been sent to a certain police station at a specific police district.
Finally, she also booked an appointment for a later time to get her permanent residence permit.
Benefits of Having a Permanent Residence Permit
The main advantage of having a permanent residence permit in Norway is that you can live and work in Norway for as long as you want.
In addition, having a permanent residence permit gives you extra protection from being expelled from the country.
Having a permanent residence permit means you will be given a residence card with a 2-year validity. Show this card every time you are asked to provide proof that you have a permanent residence.
Getting to Norway
After living for 5 years in Norway, the vlogger mentioned that her permanent residency was finally approved last June 2021.
She came to Norway last February 2015. She came to the country with an Au Pair visa.
An Au Pair visa is probably the easiest way to get to Norway. Most of the Filipinos in Norway actually have this kind of Visa.
This is a cultural exchange visa. You will be living with a family in Norway, and they will be your host family. The following are some important facts about being an Au Pair:
An Au Pair is considered a full member of the family
They live with a Norwegian family for 1-2 years
They help with light household chores and child care
The host family gives Au Pairs free board and lodging and pocket money
An Au Pair works only for a maximum of 30 hours per week. That's 5 hours per day, 6 days per week.
Au Pairs should have one day off in a week, and one full free afternoon in a week
Au Pairs should attend language school and leisure activities
So how do you qualify as an Au Pair? Well, you must be all of the following:
You need to be 18 to 30 years old.
You must not be married.
You must not have a child.
How do you find a host family? Well, you don't need to pay an agency to find you a host family. All you need to do is Google websites that offer host families for free. One such website is Energy Au Pair.
Once you're in that website, all you have to do is create an account there and fill up your profile. You will then find lots of host families there.
Aside from the website mentioned above, here are other websites where you can find host families in Norway:
Aupairworld.com
Facebook Page (Au Pair)
Referrals
The latter way is the easiest way to find a host family. The process is easier since it is a direct referral. It is faster as well. If you have friends in Norway, and they know of host families looking for Au Pairs, then message them online and maybe they can help recommend you. In Facebook Pages looking for Au Pairs, host families will just post on the page, and you can directly message them.
Why choose Au Pair?
Zero expense
Free plane ticket
You will be given free accommodation and free food.
Salary – you will be given pocket money that's roughly equivalent to 30,000 Philippine pesos per month
Host usually pays for the visa processing
No placement fee
There you have it. The great thing about getting a permanent residence permit in Norway is the fact that it is so convenient. All you need to do is process everything online, and book an appointment with a nearby police station. The directions are quite crystal clear, and that makes the whole process less stressful.