Kuwait: An OFW was declared dead on arrival after being rushed to Al Sabah Hospital on May 14. The victim, Constancia Lago Dayag was a native of Agadanan, Isabela and was allegedly abused and maltreated. Initial statements state that a 'cucumber' was found inside the victim's private part.
The fear in working abroad is due to the feeling of helplessness and the idea of having no one to run to in case things turn out sour, and it is because of these reasons that a foreign worker's country of origin seeks to establish better ties with other host nations where a multitude of migrant workers are deployed.
ALSO READ: WATCH: OFW Asks for Help in FB Video, Gets Rescued by OWWA
However, despite these efforts, no real impact occurs if neither of the involved parties uphold their end of a deal established to protect the interests of all stakeholders and parties involved. Sadly, this truth is one that we keep on seeing in what are considered as 'more progressive' countries than ours.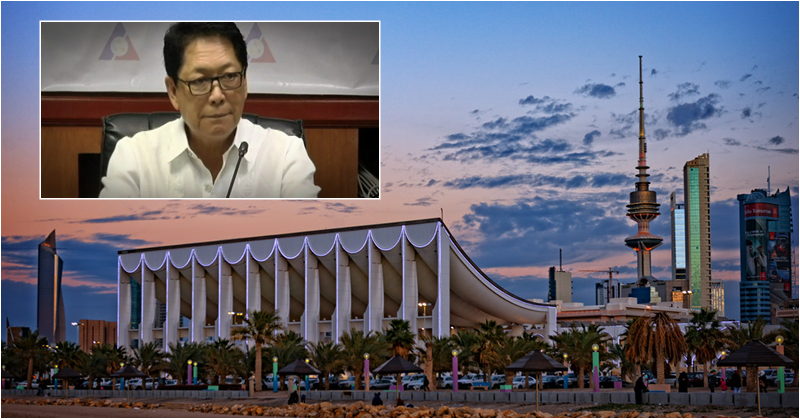 Philippines Seeks Justice for Another Slain OFW in Kuwait – Constancia Dayag
The fact lingers right in the face of the government of Kuwait as yet another Filipino household worker has died at the hands of her foreign employer in Kuwait – reportedly black and blue and with a "cucumber" stuffed inside her genital, the Department of Labour and Employment (DOLE) announced Thursday (May 16), as shared in a report by the Inquirer.
Citing initial reports, Labour Secretary Silvestre Bello III states that the 47-year-old victim, identified as Constancia Lago Dayag, a native of Agadanan, Isabela, was rushed to Al Sabah Hospital on May 14 but was declared dead on arrival.
Here's a video from GMA News:
Here's another report from ABS-CBN News
In a statement released by Secretary Bello, he points out that he is holding the Kuwait government responsible for the death of the Filipina domestic worker citing that aside from the apparent violation on the agreement on the protection of OFWs between the Philippines and Kuwait, there appears to have been a breach of the employment contract by the foreign employer, as well.
Just last year, a similar situation has occurred in the case of Joanna Demafelis, whose body was found stuffed inside a freezer in an abandoned apartment in Kuwait, an event which prompted the Philippine government to place a deployment ban on Filipino workers going to Kuwait following a series of reported deaths and abuses.
Through the series of confrontation and negotiation, both the Philippines and Kuwait were able to establish an agreement securing the protection of OFWs in the Gulf State, in order to prevent such inhumane events from ever happening again, but only over a year since, another dead body has been confirmed in the Gulf State.
And while no official statement has been released by the Kuwaiti government as of yet, Bello has already ordered the Philippine Overseas Employment Administration (POEA) and the Philippine Overseas Labor Office (POLO) in Kuwait to go after the local and foreign agencies which facilitated Dayag's deployment in the country.
ALSO READ: DOLE Rolls Out 3 New Policies on Worker Protection