Filipino minds are just as precious as the talents that get recognized for their work in the arts, sciences, and other fields of knowledge. This has been proven time and again, with exemplary Filipino teachers and scientists taking international headlines in their respective fields of work as well as their immeasurable contributions in society and human advancement.
ALSO READ: Filipino Scholar Joins Russia's Elite Space Program
But in the field of academic research and scientific studies, Filipinos are also known to surpass challenges and break records.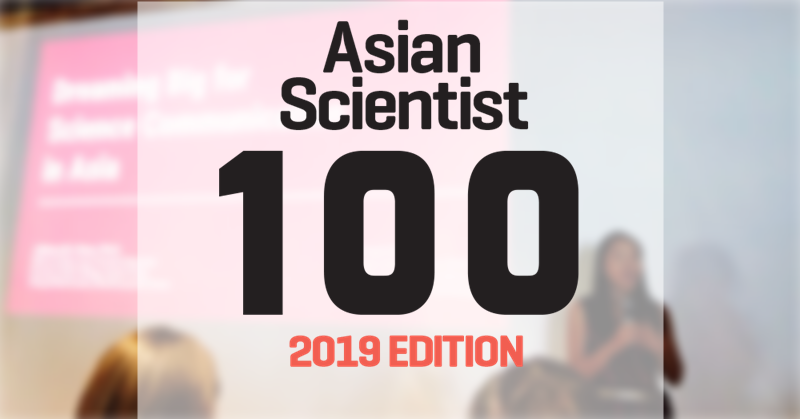 8 Filipinos Included in List of 100 Outstanding Asian Scientists and Researchers
Eight Filipinos scientists and researchers have been named in the March 2019 Asian Scientist Magazine list of 100 scientists who are outstanding in their fields of specialization, as shared in a report by Business Mirror.
They are Drs. Rosalinda C. Torres and Marissa A. Paglicawan, both of the Industrial Technology Development Institute of the Department of Science and Technology (ITDI-DOST), who are joined by Artemio Salazar of the University of the Philippines (UP) Los Baños for agriculture; Rody Sy of UP Manila for biomedical science; Ricardo Balog of the University of Santo Tomas and Elmer Dadios of De La Salle University for engineering; Gay Jane Perez of UP Diliman for environmental sciences and geology; and Charissa Marcaida Ferrera of UP Diliman for life sciences.
The founder and editor-in-chief of Asian Scientist Magazine and a Young Global Leader of the World Economic Forum herself, made the announcement in the 2019 Edition of the Asian Scientist 100.  Asian Scientist listed its first 100 scientists back in 2016.
The names gathered on the list were those who have made significant contributions across disciplines that covered from materials science to molecular biology and particle physics.
The list included names from representatives from China, India, Japan, Malaysia, Singapore, South Korea, the Philippines, Taiwan, Thailand, and Vietnam.
In total, these include 17 in Life Sciences, 15 in Biomedical Science, 12 in Engineering, 12 in Materials Science, nine in Leadership, eight in Chemistry, eight in Environmental Sciences and Geology, seven in Agriculture, seven in Mathematics and five in Physics.
The Asia Scientist Magazine reported that the region supplies the world a quarter of its publications written by Asians, which now account for one-third of all scientific researchers all over the world.
Furthermore, the 2010 US National Science Foundation Key Science and Engineering Indicators have noted that this has created a shift in the world's scientific research centre of gravity to Asia.
Congratulations to all our fellow countrymen who made us proud for their excellent contributions and works in their respective fields of expertise!
ALSO READ: Filipino Scholars can Apply for a Slot at this Prestigious College in the US