For many Filipinos working in the Middle East, applications for a job overseas typically goes through a three-step authentication process, which requires verification documents such as birth certificates and diplomas.
ALSO READ: DFA Issues Advisory for Filipinos Traveling Abroad
However, as the Philippines further explores and builds its network with global countries all over the world, processes are beginning to change in order to become more convenient and (hopefully) faster for those applying for work in certain countries.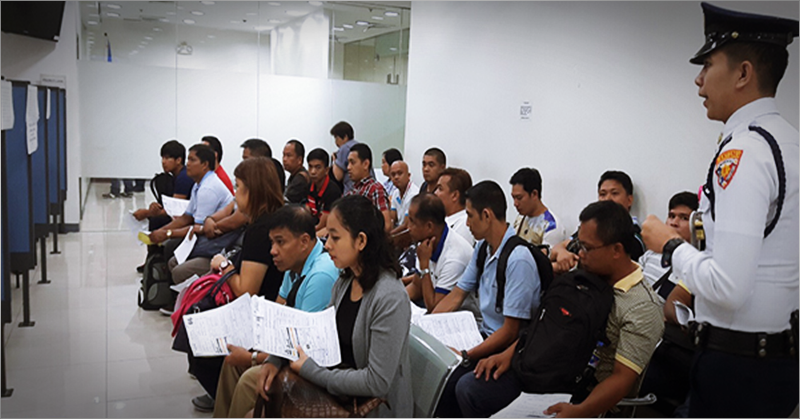 Manila Issues New Work Requirement Guidelines for OFWs in UAE
The Department of Foreign Affairs (DFA) has recently issued an advisory to overseas Filipino workers, stating a streamlined authentication process for documents required abroad or documents obtained abroad needed in the Philippines.
The decision was put into effect after the Philippines signed the Hague Apostille Convention, an international treaty where member countries will do away with the third layer of the authentication process of public documents. Based on this development, the red ribbon is no longer a general requirement and is replaced by an Apostille stamp. There are around 116 countries which signed the convention including the United States, United Kingdom, Australia, Japan, and The Netherlands.
However, Filipinos who are already working or planning to work in the UAE and similar countries which are not a member of the Apostille Convention, will have to continue with the usual three-step authentication process which requires documents such as birth certificates and diplomas.
Meanwhile, the DFA clarified through the FAQs stated on their website that if an individual's public document is to be used in a country where the Apostille Convention does not apply, they should contact the embassy or consulate of the country where they intend to use the document in order to find out what their options are.
This usually means that applicants or returning employees will need to present their documents to the said country's embassy or consulate in the Philippines for these to be authenticated/legalized for application or re-entry purposes.
And while the UAE is not part of the Apostille Convention, Filipinos based in countries that are members of the convention will benefit greatly from this change because the convention cuts down the procedure for the processing and use of foreign public documents, which helps facilitate cross-border trade, investment and personal relations.
Furthermore, as documentary requirements are cut down to a smaller minimum, Filipinos covered by this change will also deal with less stress in obtaining requirements needed by the Embassy of their work destination, not to mention, save on the costs for getting these requirements, as well.
ALSO READ: DFA Cautions OFWs Against Online Human Trafficking Scheme