For the longest time, the Kingdom of Saudi Arabia (KSA) has been the top work destinations for OFWs. However, with changes in national policy by the Kingdom, also known as "Saudization," work opportunities in Saudi Arabia aren't as plentiful as they were a few decades back.
ALSO READ: DFA Releases Job Advisory for OFWs in UAE
This phenomenon is not only observed in the Kingdom, but also in several GCC nations such as the UAE, Kuwait, Oman, as well as Qatar. This being the case, we can expect that more "stringent" requirements, as in the form of qualifications and certifications, will be put into effect to accommodate more nationals in the workforce.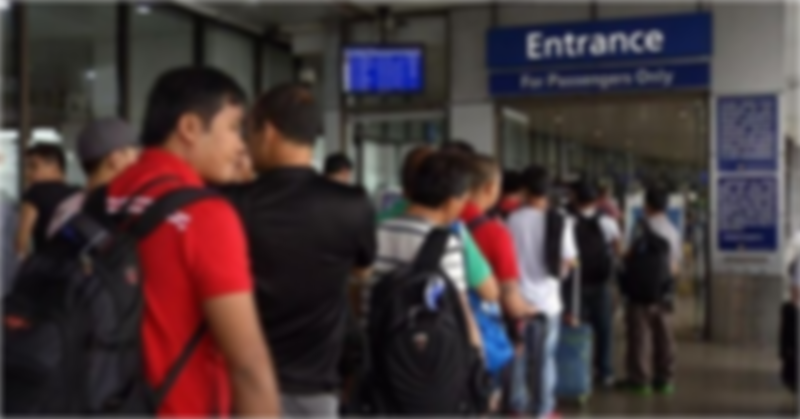 OFW Advisory for Residency, Job & Visa Permits in Saudi Issued
In line with this, a new advisory affecting overseas Filipino workers (OFWs) in 35 skill categories was issued by the Kingdom in regard to its workforce nationalization programme, as shared in a report by the Khaleej Times.
The 35 skill categories, which include pharmacists, security guards, and office employees working in human resources in Saudi Arabia, will soon be unable to renew their residence permit.
Meanwhile, those awaiting permits will also be affected, as there will be no permits issued for the identified positions at the moment.
According to the data released by the Philippine Overseas Employment Administration (POEA), over 300,000 OFWs who began working in the Kingdom back in 2017 and 2018 will be affected by this policy change, as their contracts will expire soon. OFWs in KSA are typically issued 2-year residence permits along with their work contracts.
Furthermore, the new advisory also maintains that those within the 35-54 years age bracket will also be affected. However, it was not yet clear if all skill categories covered in this age group will be affected.
In line with this, the Philippines' Department of Labour and Employment (DOLE) reminded Filipino workers not to stay in the Kingdom illegally, as this could result to them being blacklisted and other complications not only for the OFW but also for the Philippine government.
Despite this setback, the Philippine government said that it is ready to offer financial and livelihood assistance and a referral programme for the OFWs who are affected by the advisory and are bound to lose their jobs.
At this point, OFWs in Saudi Arabia will have to reconsider their next step as to whether they will look for other jobs in other countries or stay in the Philippines for good.
ALSO READ: Returning OFWs to Receive Skills Training from OWWA & TESDA