The Overseas Workers Welfare Administration (OWWA) immediately rescued a Filipina OFW last Saturday March 10, after learning of the abuse that she has been getting from her employers through a Facebook video that has gone viral.
Also Read: Pinay Body Found in Freezer
Bretchie Lyn Magsayo, a Filipina nanny in Kuwait, was seen in the video with many bruises in her arms and back and what seemed like cigarette burns in several parts of her body. The video was taken in the CR after a concerned kababayan learned of the physical abuse she's been getting from her employer who was reportedly a police official in Kuwait.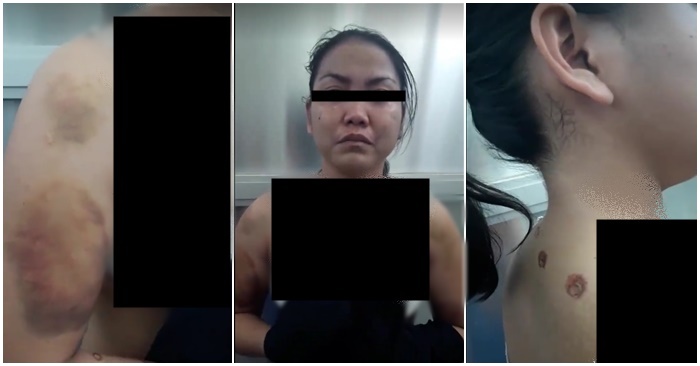 FB Video Helps Save an OFW From Abusive Employers
In Kuwait, if you are a Filipino worker, you have to be cautious when helping out a fellow OFW even if there is enough evidence of maltreatment. You can get arrested for helping out another worker escape from an abusive employer. Rescues must be executed by the right authorities only, such as the police in coordination with labor officials. That is why a lot of migrant workers in this country resort to social media and the internet to ask for help. Many of which have been heard and rescued.
Thankfully, in the case of Magsayo, Hans Leo Cacdac, OWWA's Administrator and Arnel Ignacio, deputy administrator quickly took action and coordinated with Kuwuati officials to facilitate the rescue.
"Nandito na po ako sa Philippine Embassy ng Kuwait, maayos na po ako dito," said Brethchie Lyn after she was rescued last Saturday.
A lot of attention is placed in this Gulf country at this time due to the numerous news of maltreatment and physical abuse that domestic helpers endure, the most horrifying of which was the story of Joanna Demafelis, a domestic helper whose dead body was found stuffed in a freezer.
Meanwhile, the deployment ban for new Filipino workers in Kuwait is still in force and a memorandum of agreement on the protection of Filipino workers in this country is still to be finalized this week.
Here's the video posted in Facebook.