As the number of COVID-19 cases continues to rise in most parts of the world, a Filipina based in Italy comes forward in a video detailing her experience about the highly infectious disease.
While the numbers are still on an uptrend, the infection rates in China where the virus was first reported, as well as in other places such as Singapore, have started to slow down.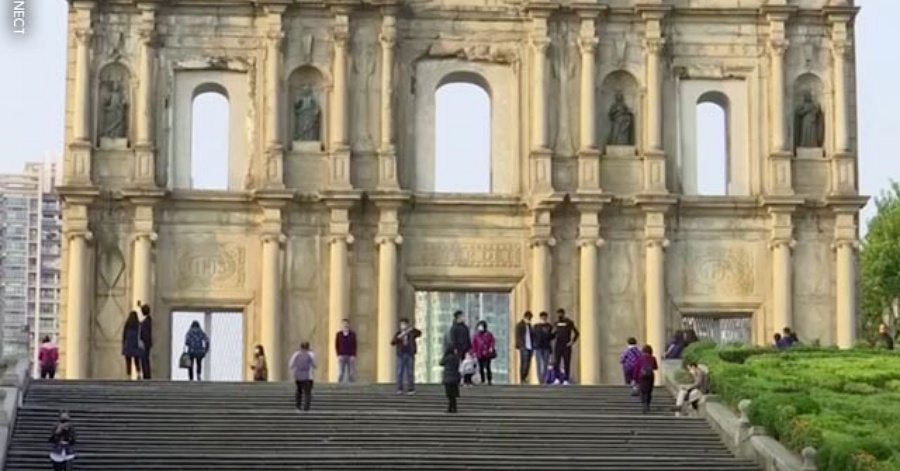 Filipina in Italy Shares COVID-19 Experience
Meanwhile, in other parts of the world particularly in Italy and Iran, the outbreak has intensified during the last few days, prompting Italy's Prime Minister Giuseppe Conte to place the entire country in a total lockdown since Monday (March 9). 
As tourism and pretty much the rest of day-to-day activities have temporarily slowed down in these parts of the world, a video of a Filipino domestic worker from Italy detailing her experience after contracting COVID-19 during her trip with her employers to Switzerland has been circulating online and has since gone viral across various social media platforms.
In a report shared by ABS-CBN, the five-minute video of the unidentified Filipino has been making rounds on social media, causing anxiety and alarm among Filipinos. 
In the video, Jennifer (not her real name), shared that she tested positive for the coronavirus disease while accompanying her employer in Switzerland for a vacation. 
In the video, Jennifer shared that she experienced symptoms such as fever, severe headache, and sore throat almost a week before she made the recording.
Her employer later found out that she has been feeling unwell, and paid a private doctor to check her condition. Afterward, the domestic worker was put into isolation and was made to stay in the basement of her employer's vacation house.
In a report shared by ABS-CBN, a close friend also confirmed Jennifer's condition, and that she was transferred to a bigger isolation facility on Monday.
"Positive talaga, nasa ospital na siya sa Switzerland," the friend claimed. 
When media outlets reached out o Jennifer's family, they refused to give a statement for privacy reasons.
Another close friend shared how Jennifer's heart condition and heavy workload made her more vulnerable to the virus.
The friend explained, "Talagang before mapayat na siya tapos based sa experience ko dun sa trabaho doon medyo overworked."
[T/N: "Even then, she's (Jennifer) always been skinny, and based on my experience working there, we were quite loaded with work," the friend said.]
In the video, Jennifer narrated how she was shocked to learn about her condition as she was very careful and avoided going out whenever she was working. 
Other than taking out her employer's dogs for a walk or going out to run some errands, Jennifer shared that she usually stays at home.
Despite this, Jennifer still contracted the virus without her knowing where she got it. For this reason, she shared in her video several tips to on how to better protect oneself as well as the household you're living in whether you are based overseas or in the Philippines:
Avoid any unnecessary travel to areas where there is a suspected spread of the virus.

For those working in households, you can suggest to your employers to avoid inviting or receiving guests in the meantime, especially when their travel history is unknown.
Other than that, protecting oneself by boosting your immune system and practicing good hygiene is a must to combat the spread of the coronavirus elsewhere.
ALSO READ: COVID-19 Confirmed Cases Surpass 100,000 Worldwide