As the number of cases of coronavirus continues to soar – now surpassing the 100,000-mark, various countries including the US have triggered emergency declarations sparking fear of a pandemic, which hammered global markets on Monday (March 9).
As per the World Health Organization (WHO), the total number of global cases has surpassed 106,000, which includes more than 3,800 fatalities.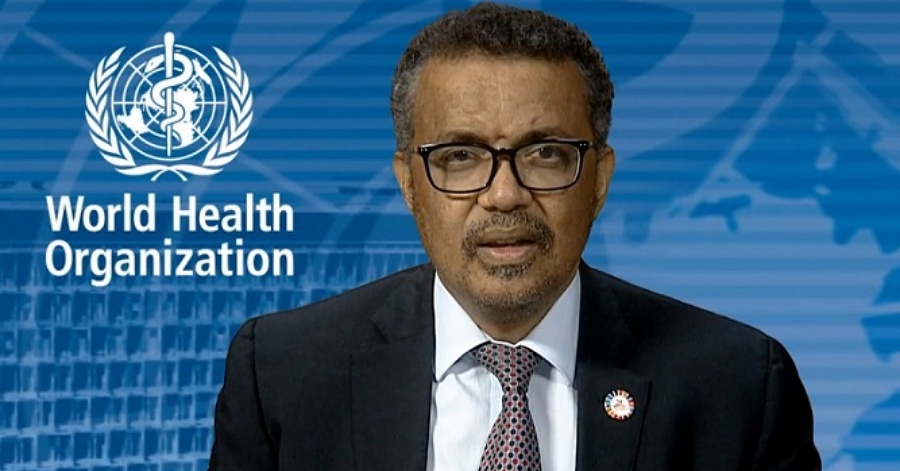 COVID-19 Cases Surpass 100,000 Globally; WHO Sees Threat of Pandemic as 'Very Real'
On Monday, World Health Organization (WHO) officials shared: "The threat of a global pandemic is rising as the new coronavirus rapidly spreads across the world from Asia to Europe, the Middle East and now parts of the United States," as shared in a report by CNBC.
For his part, WHO Director-General Dr. Tedros Adhanom Ghebreyesus said, "Now that the virus has a foothold in so many countries, the threat of a pandemic has become very real."
While the spread of the virus seems to be slowing in China, where it originated in December, it's picking up pace across other parts of the world, spreading to more than 100 countries with more than 111,000 confirmed COVID-19 cases.
In a live data report shared by John Hopkins University, South Korea has the most cases outside of China with roughly 7,500 infections, followed closely by Italy and Iran, which both had more than 7,000 cases as of Monday morning.
Meanwhile, in the US, the number of cases erupted over the last week to more than 560 spread across at least 30 states, according to the report.
WHO stopped just short of calling the situation a pandemic, indicating that they are getting closer to making the declaration — even as China and Singapore appear to have successfully contained the spread in their countries.
Commenting on this development, Dr. Mike Ryan, the executive director of the WHO's emergency program, said: "When you reach 100 countries and when you reach 100,000 cases, it is time to step back and think, two weeks ago it was 30 countries."
Tedros said only a handful of countries "have signs of sustained community transmission," adding that it's still too early for world leaders to give up. 
He further explained that 70% of the more than 80,000 confirmed cases in China have recovered and have been discharged from the hospital, noting that the outbreak there may be ending.
While China has been getting the situation under control, Ryan said the disease hasn't "run its course" in other nations, pointing out that some countries are just importing their first cases.
Ryan further noted: "We're still very much in the up cycle of this epidemic, and there are still several miles to go."
The WHO also noted that some countries have been able to slow down, and even stop, transmission — pointing to Singapore.
In line with this, WHO officials shed more light on the severity of the disease, noting that some medical conditions, including heart disease, respiratory disease, cancer, and diabetes, will place people at a higher risk for death. In China, the death rates among people over 80 are the highest — over 20%.
However, Tedros pointed out that it's "dangerous" to assume that COVID-19 kills only older people.
ALSO READ: 9 Tips for Travellers to Prevent the Spread of COVID-19