COVID-19 vaccines are becoming less effective at preventing severe diseases and deaths but do provide "significant protection, the WHO said on Tuesday.
A new variant of the SARS-CoV-2 virus has been detected in 77 countries and is most likely present in most regions worldwide, reported the Director-General of the World Health Organization (WHO), Dr Tedros Adhanom Ghebreyesus.
Who Warns Extraordinary Rate of Spread of Omicron Variant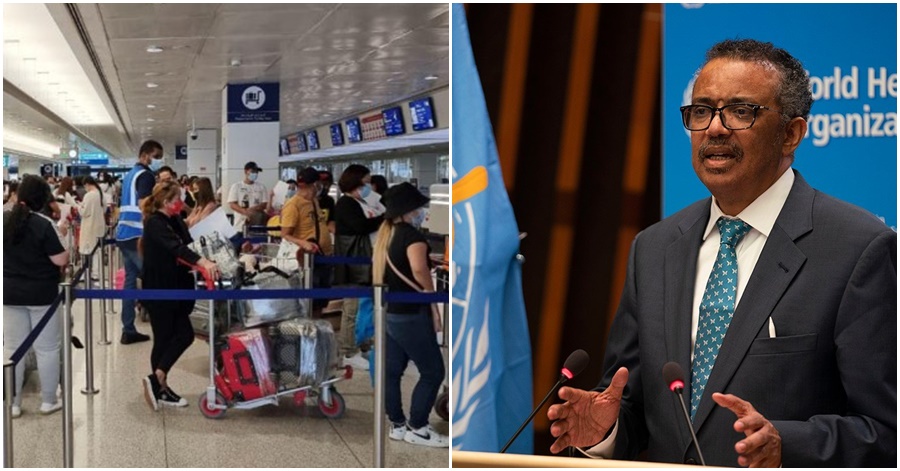 "Omicron is spreading at a rate we have not seen with any previous variant," Tedros told an online briefing, CTV News reported. "Even if Omicron does cause less severe disease, the sheer number of cases could once again overwhelm unprepared health systems."
"Evolving evidence suggests a small decline in the effectiveness of vaccines against severe disease and death and a decline in preventing mild disease or infection," he said without going much into the details.
Since the Omicron variant arose last month, Pfizer-COVID-19 BioNTech's vaccine has been less successful in keeping patients infected with the virus out of hospitals in South Africa, according to real-world research released on Tuesday.
The vaccinations are not failing, according to Mike Ryan, WHO's head of an emergency, and they do give considerable protection against serious illness and death.
"The question is how much protection are the current vaccines that we are using, which are currently life-saving against all the variants, and to what extent do we lose any protection against severe illness and death against Omicron. The data is pointing towards there being significant protection."
Given the fast spread of the Omicron variety, which has outperformed the dominant worldwide strain Delta, Ryan believes the apex of this wave of outbreaks is still "a few weeks" away.
Vaccine booster doses can help stop the spread of COVID-19, as long as the individuals who need them most get them, according to Tedros.
"It's a question of prioritization. The order matters. Giving boosters to groups at low risk of severe disease or death simply endangers the lives of those at high risk who are still waiting for their primary doses because of supply constraints. On the other hand, giving additional doses to people at high risk can save more lives than giving primary doses to those at low risk," he said.
Tedros highlighted that the development of Omicron has encouraged several nations to implement COVID-19 booster programs for their entire adult groups, even though there has still been known evidence-based to research to back the claim on boosters being effective against the newly emerged virus type.
"WHO is concerned that such programs will repeat the vaccine hoarding we saw this year, and exacerbate inequity," he said.
READ NEXT: OFW Deployment, No Turning Back Despite Threat Of New COVID Variant – POEA