The Department of Labor and Employment (DOLE) has ordered the temporary suspension of the new online processing system at the Philippine Overseas Labor Office (POLO) in Hong Kong pending the results of a probe on its service provider.
In a statement released on Sunday (Aug 25), Labor Secretary Silvestre Bello III shared that he has organized a fact-finding team to look into the allegation that the new online system service provider of Polo in Hong Kong was selected without the necessary public bidding and consultation.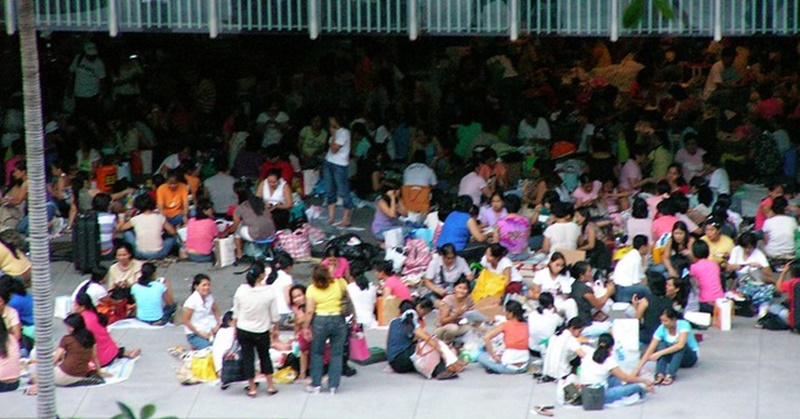 DOLE Temporarily Halts Online Processing System in Hong Kong
Information and Publication Service Director Rolly M. Francia noted that the team is headed by Labor Undersecretary Claro A. Arellano.
Francia also confirmed that the new system will not be implemented until the investigation on the issue has been completed, as shared in a report by Business Mirror.
Furthermore, Francia cited Labor Attaché for Hong Kong Jalilo O. De la Torre, as one of those to be investigated since the said service contract, which was signed on March 7, was forged during his term.
"The fact-finding committee has to validate the veracity of the allegations against his answer," Francia noted.
De la Torre is already set for his return to the Philippines after completing his tour of duty in Hong Kong.
Secretary Bello issued the administrative order calling for the Hong Kong probe a day after Lilac Center for Public Interest called on DOLE to do so.
The issue was raised when Lilac Center President Nicon Fameronag flagged the transaction since POLO Hong Kong's new service provider, Polaris Tools Ltd., was incorporated in Hong Kong only in February this year.
Fameronag claimed that the agency had not been transparent enough in the solicitation of the proposal and the awarding of the new contract to Polaris.
He also pointed out data privacy concerns over the service contract, which gave Polaris "sufficient access" to Polo data.
The situation sets up Polaris Tools Ltd. as the POLO's secret police with unlimited intrusive power, Fameronag claimed.
According to the data gathered by the Philippine Statistics Authority (PSA), Hong Kong is one of the most popular destinations for overseas Filipino workers (OFWs).
The authority also revealed that from April to September 2018, 6.3% of OFWs deployed were in Hong Kong. The top destination of OFWs in Saudi Arabia followed by the United Arab Emirates, Kuwait, Taiwan, and Qatar.
ALSO READ: 15 Photos – This is How OFWs Spend Sundays in Hong Kong