In case you want to renew your Philippine passport, there is a new process in Dubai where you can simply walk in with no appointment needed. You can just walk in during your appearance which makes it very convenient for a lot of Filipino who don't have the time to book an appointment in the regular passport renewal process via PCG Dubai.
For many Filipinos in the Dubai, the regular process of renewing our Philippine passport is to go to either the Philippine Consulate General office located in Al Qusais. We have to make an appointment beforehand which can sometimes take months to look for an available schedule. This is about to change with the introduction of a new process by the Department of Foreign Affairs (DFA) partnering with VFS Global services in providing a new application center for Filipinos.
Check out the video below to learn how you can renew your Philippine passport at the Renewal Centre in WAFI Mall, Oud Metha
Department of Foreign Affairs Partners with VFS Global to Provide Passport Renewal Service to Filipinos in UAE
This is the first time that PH government has tried to implement a 3rd party service provider in providing a passport renewal service for OFWs abroad. The Department of Foreign Affairs has announced a new procedure, where Dubai is the first center where the renewal of passports has been outsourced.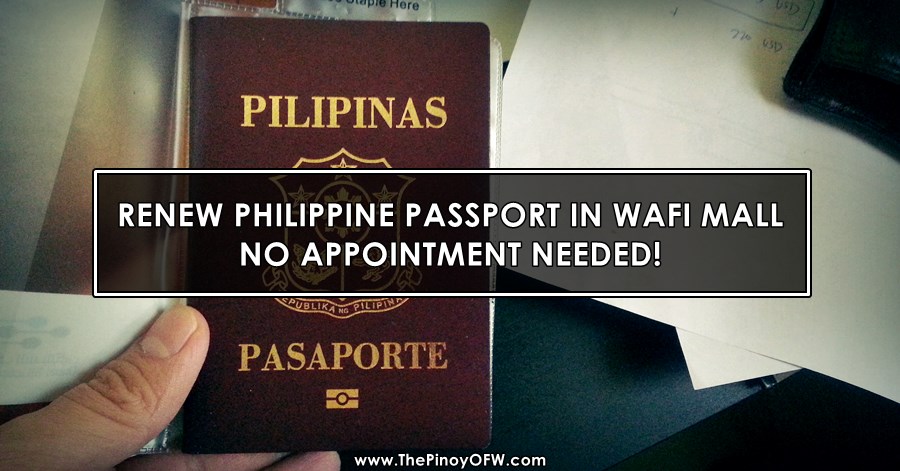 WAFI Mall Philippine passport Renewal Center
For those of you who are wondering what's the difference between the two application centers, the main difference are:
1. No more appointment needed – you just can walk-in
2. Managed by 3rd party – VFS Global
3. Has an additional fee of AED 92 (Convenience FEE)
4. Office is open 12 hours a day from 8am to 8pm, 7 days a week (except holidays)
5. Only for simple renewal of passports. For change of names, etc. you still need to process it at PCG Dubai
Note: Filipinos who want to renew their passports at PCG Dubai can still renew it there, this is just an added option for us wherein we can pay for the convenience.
Requirements to Bring to WAFI Mall during Appearance
Passport Application Form – duly filled out
2 photocopies of your existing ePassport data page.
photocopy of UAE residence visa or visit Visa
Processing time of the passport is still the same (4-6 weeks approximate).
Fees
Passport Renewal Fee – AED 240
Convenience Fee – AED 92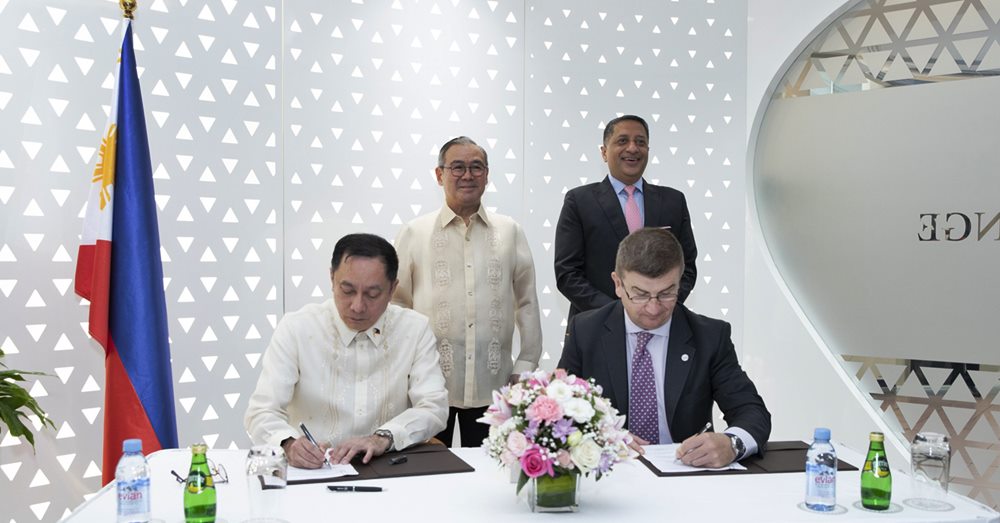 Step by Step process to Renew Passport at WAFI Mall
Secure the important documents (filled-out application form, 2 copies of passport page, and copy of UAE visa)
Go to the renewal center in WAFI Mall.
Follow the instructions by the Passport Renewal Center staff – they will capture your biometrics and take your photo.
Pay the Passport renewal fee of AED 240 and Convenience fee of AED 92. Wait for your passport to be processed
Once your passport is processed, you will receive a message for you to pick your passport at the same office.
So this is the process of renewing your PH passport via WAFI Mall office. If you have any questions regarding the procedure, you need to contact the WAFI Mall passport renewal center.
Contact Information
Philippines ePassport Renewal Centre
Address in Dubai: WAFI Mall, Level 2, Falcon, Phase 2, Umm Hurair2, Dubai, UAE
Helpline: 971 4 220 7100
Email id: Info.PHL_PPTdxb@vfsglobal.com
Business hours: 0800 hrs to 2000 hrs
Website: http://www.vfsglobal.com/Philippines/UAE/passport-services/
Location of WAFI Mall
Below is a location map of WAFI Mall, Dubai