This article is a great guide for those who want to get a fuller view of how to renew your Philippine Passport. The Philippine Embassy in South Korea has now implemented a better and faster way of processing renewals. The old machine-readable passport takes a long time to process, especially with this pandemic. That is why, the Embassy has now an appointment system where not only is it a lot safer and the waiting time is lesser, but they have a courier service that can now also be availed.
Also Read: Philippine Embassy in Seoul, South Korea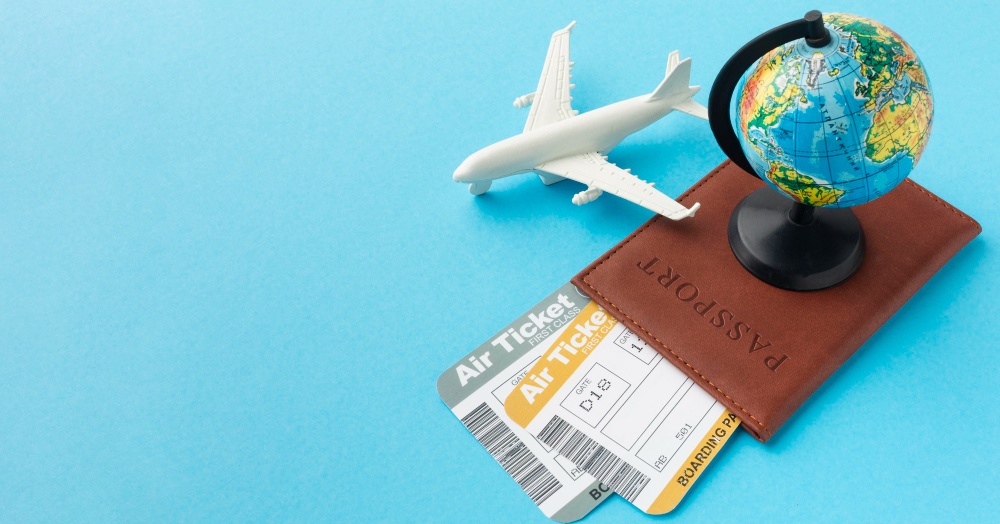 Requirements in renewing your Philippine passport in South Korea
The documents and forms that will be asked from you are nothing to be worried about since all of these are available at the Embassy's official website (http://www.philembassy-seoul.com/), where you are also going to apply for an appointment. It's also better that you prepare all your documents ahead of your scheduled appointment to avoid any unforeseen problems when processing your passport renewal. The following information is also available at the embassy's official website.
Make an appointment
It is necessary for applicants to do an online appointment to process their e-passport renewal, and only those who are minors (below 18 years old) and Senior Citizens (65 years old and above) are not obligated to make online appointments.
During appointment application, to avail of the courier service, it is essential to fill out the courier form and provide a complete return address where the new ePassport will be delivered and paid to. The new ePassport system makes renewal passport processing a lot faster and more efficient.
Prepare the necessary documents
After setting an appointment for your renewal, you must obtain a photocopy of the data page of your passport and as well as download and print out your accomplished E-Passport Application form.
For passport holders that have already expired for more than one year already, you must also secure an original DFA-authenticated NSO or PSA Birth Certificate.
For old passports that do not show the town or city of birth, you must also provide any copy of a government-issued document, such as a birth certificate, marriage certificate, or previously issued passport, that shows the town or city of birth, in addition to the documents stated above.
In filling out any forms, always double-check and verify the information you are providing before entering and printing them out to avoid any mistakes and added work.
Your personal appearance is necessary
On the day of your appointment, you must be present at the Embassy where your identification will be verified as well as for the authentication of the documents being asked from you. Ahead of your appointment, it is advised that you secure all of the forms and papers so that nothing will be left out.
Failure to appear on the day of your appointment means that you forfeit your application. You need to reapply for a new application online to be able to proceed with your renewal. If ahead of time you have foreseen that you will not be able to appear on your scheduled appointment, you may cancel your reservation on the website at "Cancel my Reservation", where you will be asked to enter a confirmation code found on your confirmation slip then click "Cancel Reservation".
Always be aware of your scheduled appointment to see if you have any planned activities that will happen on the same day of your appearance at the embassy. There will also be instances where the Philippine Embassy will be canceling your appointment due to non-working holidays, special notices, or bad weather conditions. Usually, the Philippines embassy will be informing you about the cancellation through the contact information that you provided.
Payment for your passport Renewal
For your passport renewal, it would cost you KRW 80,520 or USD 60 which will be paid at the embassy on the day of your appointment. If you availed for the courier, you may pay the ILYANG courier service on the day you receive your passport.
Additional requirement for minors (18-year-old and below)
Philippine Passport of Minor Applicant
PSA/NSO Issued Birth Certificate of the Child (to verify the parents of the minor applicant)
Passport of the Filipino Parent
Personal Appearance of the Minor's Filipino Parent
The E-Passport Application form must be signed by the Filipino Parent. If the Minor's Parents are both Filipino, the Minor's mother should sign the E-Passport Application Form.
Schedules you need to remember
Take note of the operating hours of the Philippine Embassy to avoid any confusion when processing the renewal of your passport.
Processing of E-Passports:
09:00 AM to 04:00 PM (Sunday to Thursday)
Releasing of E-Passports:
01:00 PM to 04:00 PM (Sunday)
09:00 AM to 04:00 PM (Monday to Thursday)
The Embassy is closed on Fridays, Saturdays, and Official Holidays. Always stay updated of any other circumstance where operations might take halt because of unforeseen events.
E-passport Advisory
Here are also additional guidelines provided on the official website of the Embassy to lead you better when you are setting an appointment for your e-Passport appointment.
Online Reservation/Guidelines
The Online Appointment System is for the use only of the Philippine Embassy in Seoul. This is a FREE service and all information given will be treated as CONFIDENTIAL;
Personal appearance on the appointment date is required. Non-appearance stops the appointment. The user or applicant has to book a new online appointment;
Fill-up concisely the online forms.
Click "Set the Appointment" after filling up the forms and after choosing the date. Please print the confirmation slip;
On the exact date of your appointment, you need to get a number at the information desk of the Embassy's Consular Section, choose counter 4 and wait for your number to show up at the electronic board before going to counter 4;
Ensure to bring all the required documents for faster and efficient service. For the list of requirements, please visit the website of the Philippine Embassy "Consular Services";
To cancel your appointment, go to the "Cancel My Reservation" page. Input the confirmation code found in the confirmation slip and choose "Cancel Reservation."
For verification of appointment, please make a phone call to the Philippine Embassy Consular Section at telephone no. (02) 796-7387 Extension 109
For Report of Birth, you may call the Philippine Embassy Consular Section at telephone no. (02) 796-7387, Ext. 105, for inquiries and required documents;
The Philippine Embassy reserves the right to stop appointments in the event of non-working holidays, special notices, or bad weather conditions. The Philippine Embassy will notify the applicants accordingly, via the contact information recorded at the online appointment system.
Contact the embassy
If you still have any questions in mind that cannot be answered by this guide, here are ways to contact the Philippine Embassy in South Korea to further help you get more assistance:
Official Website: www.philembassy-seoul.com
Fax Number: (+822) 796-0827
E-mail Adress: consular@philembassy-seoul.com
Tel. Nos: (+822) 796-7387,(+822) 796-7388
Local/Extension Nos.:
Passport Application/ Renewal-109
Passport Releasing-116
Verification of Online Appointment-109/112
Schedule of Phone Services:
Sunday (1:00pm to 6:00pm)
Monday to Thursday (9:00am to 6:00pm)
Tips for passport renewal
When renewing your passport in South Korea, aside from the things already mentioned above, you need to remember a couple of things as well, such as.
When renewing your passport, check if you can avail of the online system. Most embassies are allowing appointments to be booked online and some have resorted to the online process as well. If you have the choice to do the renewal online, you shouldn't hesitate to do it.
Make sure that you have all the requirements required, even your old passport as you will need it to renew your passport.
Don't renew when your passport has already expired. Remember that the embassy recommends three to six months before expiry when you renew your passport.
Once you get used to the process of renewal, you will be more comfortable when you renew your passport again.
As of this writing, embassies are taking extra measures to protect everyone from the spreading virus. In case you plan to renew your passport at this time of the pandemic, see to it that you follow the health protocols. Always observe social distancing, wear your masks, and go straight home after your appointment at the embassy.
Final Thoughts
Renewing for a passport is a continuous process. After your successful renewal this year, you will need to renew your important document after years. Right now, Philippine passports have an expiry date of 10 years. You will still enjoy 10 more years after your first renewal. Don't forget to share this with your family or friends who are in South Korea as well.