Upon arrival in the Philippines, Filipino workers and travellers will now be subject to 14 days of quarantine.
READ ALSO: Duterte Won't Cut Quarantine Period Short Amid Requests From Returning OFWs
The Philippine Embassy in the UAE published a notice examining updates on the Philippines' new quarantine and test protocols as approved by the Interagency Task Force on Emerging Infectious Disease Management (IATF-EID).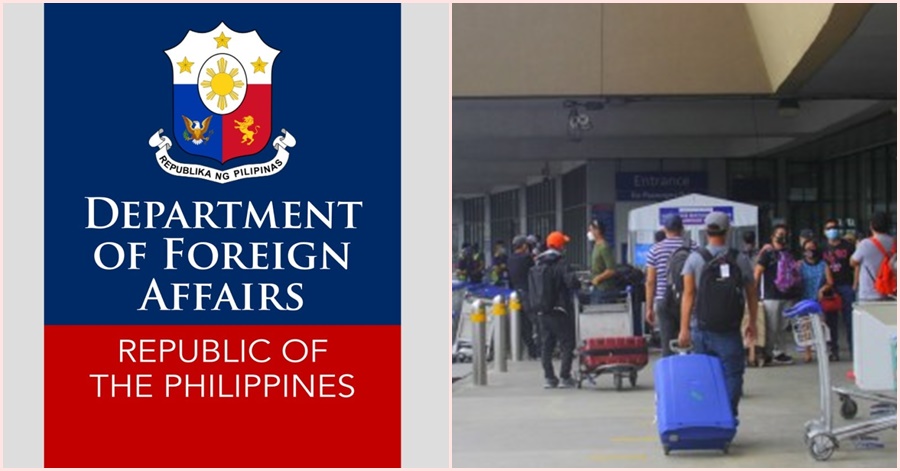 PH Gov't Requires OFWs, Travelers to Undergo 14-day Quarantine Starting May 8
All OFWs arriving in the Philippines from other countries will be expected to undergo a 10-day quarantine, either at a government-owned facility or a hotel, under these laws.
In line with this, all inbound travellers to the Philippines will be required to take a COVID-19 test on the seventh day upon arrival.
They will be taken to a hospital if they test positive.
If the OFW's test results are negative, they can opt to stay in the government facility or hotel or return home to complete their quarantine days 11 to 14.
According to the advisory, the following is the full list of new quarantine and monitoring protocols:
Mandatory 14-day quarantine;
However, foreign arrivals may be expected to undergo a ten-day facility or hotel quarantine upon arrival;
Testing will now take place on Day 7 rather than Day 6, with Day 1 being the arrival/check-in date;
International arrivals can extend their quarantine at home or in hotels (as applicable) from Day 11 to Day 14, if their RT-PCR test results are negative.
"In addition, any individual arriving in the Philippines who may have received vaccination for COVID-19 in other countries/jurisdictions shall still be required to observe the mandatory testing and quarantine protocols," Presidential spokesperson Harry Roque said.
With this update, many Filipinos expressed their frustration, saying that instead of spending a vacation back home, they are now forced to spend quarantine because of these travel protocols in place.
As of the time of this writing, travellers from over 20 countries have been banned from entering the Philippines, including those from the United Kingdom, where the latest COVID-19 strain, which is thought to be more contagious, was first discovered.
READ NEXT: COVID-19 UK-Variant 'Taking Over the World,' 64% Deadlier than Previous Strains – Study