Kabayan, did you know that a Unified Multi-Purpose ID (UMID) is one of the most effective identity documents? It is used by Filipinos when transacting with government agencies such as the Social Security System (SSS), Pag-IBIG, Government Service Insurance System (GSIS), and PhilHealth.
Furthermore, the card can be used as an ATM to withdraw SSS loans and benefits. It's super convenient, right? So, how does one obtain a UMID ID? Keep on reading to learn more.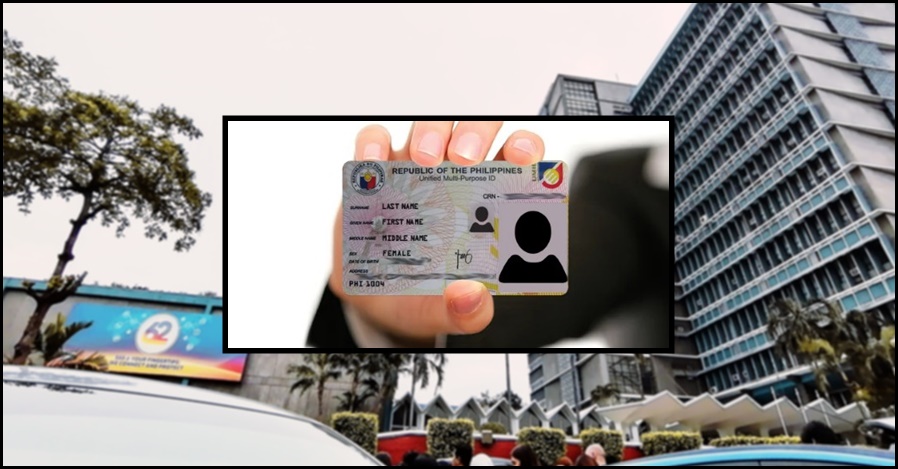 Applying for UMID ID: Here's Everything You Need to Know
What exactly is a UMID ID? The Social Security System of the Philippines implemented a modern UMID ID. It uses contactless smart-chip technology to store an individual's SSS information as well as biometric data such as a facial image, signature, and fingerprints.
How to Obtain UMID ID
The Philippine government is specific about the requirements that an applicant must meet and that they must apply in person because proxies and delegates are not permitted. Despite this, applying for the UMID ID is worth it as it can be used for various transactions in both public and private offices.
Who is qualified to apply for the UMID card?
Members of PhilHealth and indigent Filipinos who are not protected by SSS or SSS may also enroll. The following are the UMID ID criteria:
UMID ID requirements for SSS members
Is the UMID card and the SSS ID the same thing? An SSS ID is a previous generation of the UMID card. The latter has superior security features to the former. This card can be issued before an SSS ID. The following are the conditions for obtaining an SSS UMID ID:
When applying, an SSS member must have an active SS number. To find out whether your number is active, disabled, or cancelled, go to the SSS Member Portal. You can check this using our guide.
Bring a completed SSS ID application form.
At least one month's SSS contribution has been made.
Can unemployed people obtain a UMID ID? No, they can not. Since you must show a prior coverage record or donation, you cannot apply for the ID if you are unemployed. Unemployed individuals are prohibited from knowingly purchasing coverage in order to apply for SSS benefits.
For the SSS ID, enter the correct date of coverage.
A correct copy of any of the following identification documents:

passport,
Professional Regulation Commission (PRC) card,
driver's license, or
Seaman's Book.

If you don't have any of these IDs, you may use your birth/baptismal certificate, bank account passbook, or ATM card instead.
Kasambahays who do not have a posted contribution must have permanent SSS membership and proof of contribution payment (SSS Form R5) made at an SSS branch's teller section.
UMID ID requirements for GSIS members
Active GSIS members are eligible to apply for the ID at any GSIS office. The following documents are required:
A GSIS UMID-eCard enrollment form
Two valid government-issued identification documents, such as a passport, driver's license, PRC card, voter's ID, and so on.
How to Obtain a UMID ID
How do I obtain my UMID ID for the first time? The procedure varies slightly. For example, the service is free for first-time applicants, but not for others. Others are fined when they are replacing outdated or lost identification cards or upgrading current ones. To obtain the passport, follow these steps:
How to Obtain Social Security Number (SSN) for GSIS Members
Fill out the UMID-eCard enrollment form.
Submit the completed form and any supporting documentation to a GSIS office.
Capture an ID photo and biometrics.
GSIS will send you a text message informing you of the location where you can pick up your ID.
Get your eCard.
Enable your current identification.
Get a queue number from the GSIS office where you applied for the UMID ID at the eServices Unit / Information Center. When your number is called, go to the card releasing officer and present the following documents:
SSS eCard Release Form.
Accomplished bank customer information record (available at the GSIS branch)
Original and photocopy of GSIS eCard, passport, or two valid government-issued IDs
Check the information on the card is correct and if the PIN mailer is readable.
How does a UMID ID card get activated?
Visit any GSIS Wireless Enabled Processing System (G-W@PS) kiosk. GSIS branches, regional capitols, city halls, town halls, government offices, and Robinsons Mall all have these kiosks. Here's how it works:
Insert your SSS card into the e-card reader.
Tap the computer to select one of the pre-registered fingers.
Place the same finger you chose on the fingerprint scanner gently.
You will receive a confirmation message if your fingerprint matches what was recorded in the database.
The card will be activated by the device within 72 hours.
How to get UMID ID for SSS members
Download and complete the UMID card application form for SSS members.
Send the completed form and any supporting documentation to an SSS branch.
The staff will check the authenticity of your documents before sending you to a cubicle to take your photo, scan your fingerprints, and capture your signature.
Pay the UMID card charge for a lost/old ID or upgrade card details. How can you obtain a UMID ID if you have misplaced it? Present an affidavit of a missing passport, your old ID, and PHP 200 for a replacement.
Wait for your card to arrive.
Activate your UMID card. This can be done at any SSS branch or at selected mall kiosks. Activating the ID allows you to keep track of changes to your SSS Salary Loan, benefits, and contributions.
How much time does it take to obtain a UMID ID?
The SSS prepares and sends out the cards within 30 days of registration. For security reasons, they also deliver the documents to your address through Philpost. They typically take two weeks within Metro Manila and its environs and four weeks outside of Metro Manila.
How to Check the Status of Your UMID ID Application
Scammers who promise to expedite your application for a fee should be reported to your mobile network service provider and the Social Security Administration. They can contact you via email, text, social media, phone, or in person. You don't need anyone's support to keep track of your UMID ID status after you register. So, how do I check the status of my UMID card online?
Send an email to SSS via id@sss.gov.ph.
920-6446 to 55, SSS Call Center
Facebook: SSS Facebook
Note: SSS will ask for your full name, SSS or GSIS number, birth date, and application date when checking the status of your card.
How to Obtain a UMID ID Online
Unlike in the past, everything is now digital. As a result, the majority of countries, including the Philippines, have embraced and adapted to machine-driven operations. The following are the measures for registering for a UMID ID online:
Download the UMID application form from the SSS website.
Please read the directions on the last page of the form before filling it out.
Fill in the blanks with "N/A" if the information requested does not apply to you. Write in capital letters with blue or black ink.
Display a legible and clean form. Fill out the online form, then download and print it to prevent scratching out terms.
Please choose your chosen SSS-accredited financial institution.
To send the form along with the other necessary documents, go to the nearest SSS branch.
How to obtain a UMID ID for Pag IBIG members
The application procedure for this identity document is the same for Pag IBIG members as it is for SSS and GSIS members. Pag IBIG members, on the other hand, present their membership data forms as identity papers. The Pag IBIG website includes a data form that is simple to import.
How to apply for a UMID ATM card
To obtain an SSS ATM card, fill out the UMID registration form and indicate your preferred accredited bank. When you have received your card, go to a Unionbank branch to have your UMID ATM-enabled.
Important Considerations When Obtaining UMID ID:
You must be overjoyed, now that you've learned how to obtain a UMID ID in the Philippines. However, keep the following things in mind so that you can confidently do this on your own:
This identification document is useless unless it is activated.
You must apply in person.
For first-timers, there are no registration or other costs.
If you thought obtaining a UMID ID was a difficult task, you are now aware that it is one of the simplest documents to obtain, especially that there are online facilities that you can use for your application. The card serves as your entry point to a variety of government benefits. However, as there are various ways you can apply for this card make sure to keep a copy of this guide for future reference. Also, if you know someone who can benefit from this, make sure to share it with them!
READ NEXT: Online Registration for National ID System Now Available