In light of the much publicized issue on the PEYA travel agency fiasco that affected around a thousand OFWs in Hong Kong, the President of the Philippines has approved the proposal from the Department of Labor and Employment and the Department of Foreign Affairs to help bring home our stranded kababayans in time to celebrate Christmas with their families. This is on top of the help that will be given by PAL, Cathay Airlines and Cebu Pacific Airlines.
In this season of giving, this news is definitely a wonderful Christmas present not just to the OFWs, but also to their families back home who await their return.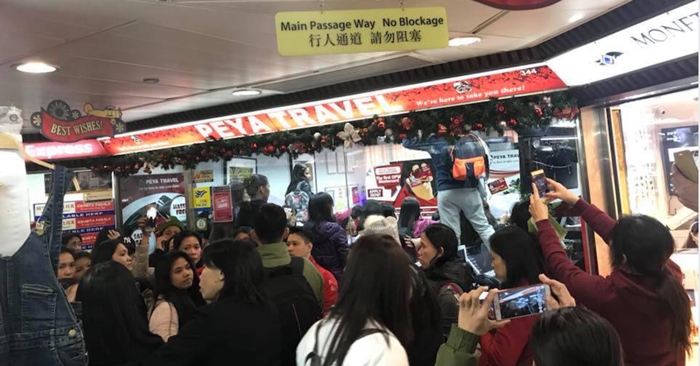 Free Tickets Offered by the Goverment to those affected by PEYA blunders
According to the South China Morning Post, the Philippine Government has announced on Friday that they will shoulder the cost of the return tickets of the OFWs who were victimized by PEYA travel agency.
In order to take advantage of the free flights, they have to register at the Philippine Consulate by Saturday. The affected workers also need to issue an undertaking to have the tickets refunded. They will also need to present the booking ticket issued by Peya Travel as well as their overseas employment certificate together with a copy of their employment contract, passport and working visa.
It was reported that the consulate will extend their office hours on Saturday in order to accommodate those affected workers who will turn-up to claim their free return tickets
While the most urgent concern at this point is to get the affected workers home, it is also critical to bring justice to whoever caused this fiasco. According to reports, the Labor Department has already reached out to the National Bureau of Investigations to identify the things the travel agency is liable for. The travel agency did offer an apology through a post in their Facebook page and attributed the mishap on some system issues they encountered. The validity of this reason will need to be examined.  The Custom and Excise Department in Hong Kong is also doing their own investigation on the matter to see if there was a breach in the Trade Ordinance of PEYA Travels.