October 9, 2013 was the day that Junivie San Juan, a Bicolano, was arrested which was just a few days after her arrival in Saudi Arabia straight from Manila, Philippines. The neophyte OFW was sentenced for 3 years and 6 months for possession of illegal drugs to which as of this writing, she has already served. The only thing missing for her to be fully acquitted is to settle the payment of 100,000 Saudi Riyals worth of fines which amounts to around 1.3 Million Philippine Pesos.
With the help of the Department of Foreign Affairs, the Department Of Labor and Employment, and the Overseas Workers Welfare Administration, Junivie's parents, Elvira and Jun could not have been given a better gift this Christmas as they were sponsored to travel all the way to Jeddah just to visit their daughter in prison whom they have not seen after getting arrested.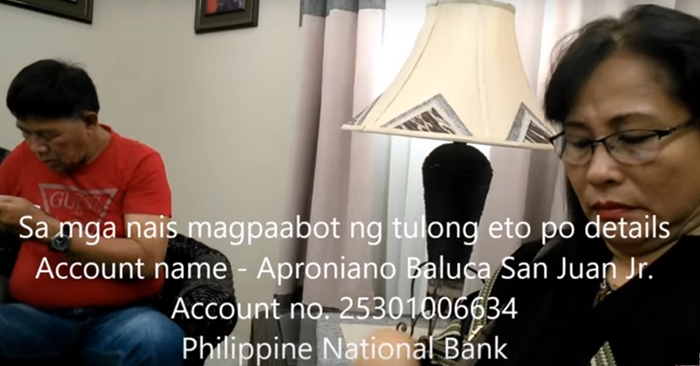 Framed Pinay Dental Assistant About to be Set Free After Completing her Sentence for Possession of Illegal Drugs
Both the father and daughter were crying so hard as they held tight in each other's arms.
Jun, despite the overwhelming joy he felt after finally seeing his daughter, also could not help but feel so much sorrow for the unfortunate experience she has gone through while starting her career.
On a statement made by Junivie, she only learned about the illegal drugs when the authorities arrested her in her workplace where she is employed as a dental assistant.
The package she brought to Saudi Arabia which contains the addictive substances was allegedly just handed to her on the day of her actual flight. This was done by someone who works in the same recruitment agency who helped her get a job outside the country in the first place.
Here is the video of Junivie's parents asking for financial help.

Consul RJ Sumague, the acting Philippine Consulate Head of Post, confirms that once Junivie's fines are fully paid, she will finally be set free and that they will be able to help her jump start the deportation process.
Mr. Sumague urges everyone especially the OFWs to be very mindful and cautious when accepting packages to be delivered across borders even if these are from the people they already know. Recruitment agencies should also be responsible and that they must work hard for the betterment of our Overseas Filipino Workers.
Source: http://www.gmanetwork.com/news/psst/balita/637513/ofw-na-nakakulong-dahil-sa-iligal-na-droga-maaari-nang-makalaya/story/