Amid community quarantines and lockdowns set by various governments to control the spread of the SARS-CoV-2 (COVID-19) outbreak, thousands of jobs in airline companies are at risk of being cut if the coronavirus disease (COVID-19) outbreak will continue to affect air traffic.
In line with this, Qatar Airways has laid off 200 Filipino staff this week as the airline takes a hit from coronavirus pandemic.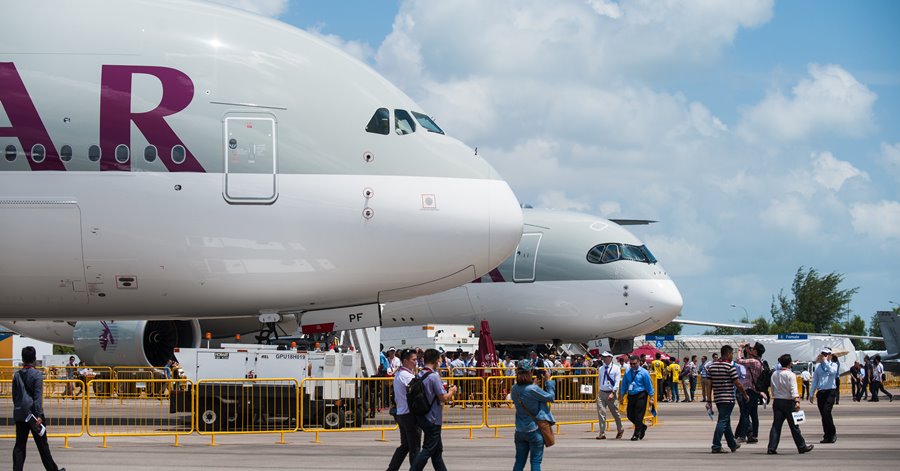 Qatar Airways Reports Loss, Lays Off 200 Filipino Workers Amid COVID-19 Outbreak 
On Wednesday (March 17), Labor Secretary Silvestre Bello III told Reuters that the state-owned airline unexpectedly cut down the staff members, including engineers and maintenance staff.
Bello shared, "Our labor attache is under strict instructions to determine what is the real cause of the decision of management to retrench them on the basis of redundancy." 
However, when sought for a comment, the airline company did not respond.
Meanwhile, in a separate report from ABS-CBN, the company assured that they [employees] will get end-of-service benefits as long as they process all their clearance immediately.
Earlier, Qatar Airways forewarned that it would report its third consecutive loss this financial year before the outbreak severely affected the airline industry. 
In the meantime, Qatar has recorded 442 cases of new coronavirus which prompted the government to enforce strict entry requirements and measures to prevent the spread of the virus.
As per the International Air Transport Association (IATA), around $200 billion worth of government aid could be needed globally to survive the impact of COVID-19 pandemic on airlines.
In response to this, Foreign Affairs Secretary Teodoro Locsin Jr. announced Tuesday that his department will prepare for the repatriation of around 200 Filipino workers laid off by the state airline.
In a tweet, Locsin fierily said "I don't need clearance from anybody. I'm taking them home. DFA Philippines, prepare for the repatriation. I expect a report from our people in Qatar NOW."
For his part, Philippine Labor Attache to Qatar David Des Dicang said the workers' termination was effective Tuesday. The reason stated in their notice letter was redundancy.
Dicang shared that most of the workers were assigned at the technical department such as engineers, maintenance staff, and other related jobs.
Based on Qatar's Ministry of Health's report, the country has 439 COVID-19 cases as of March 16. Four of whom have already recovered.  
With this update, Qatar now has the highest number of COVID-19 cases among the Gulf Cooperation Council (GCC) member countries in the region.
Meanwhile, Dicang said that the Philippine Embassy in Doha and the POLO are now coordinating with the Qatar Ministry of Administrative Development, Labor and Social Affairs for assistance especially for the laid-off workers who have existing bank loans.
In other countries such as the UAE and Hong Kong, airlines have started to cut down flights and asked employees to take their leaves to minimize cost.
Other airlines such as Lufthansa also cut down its capacity by 50 percent and is currently talking with their workers' union to avoid lay-offs.
JetBlue and United Airlines also cut their flight schedules amid the COVID-19 outbreak.
There are about 2.95 million workers in airline companies around the world, who are feeling the threat in their jobs due to the pandemic.