When travelling, working, or staying outside the borders of your country, your passport is the one thing that you must secure with your life. This document contains essential data that gives you the identity that you are not stateless. You have privileges granted to you through the power of the visa provided to you. Filipinos in Spain who may need to renew their Philippine passport, please follow this guide on how you can apply for a renewal of the passport in the nearest Philippine Embassy in Madrid, Spain
Philippine immigrants form one of the largest Asian communities in Spain. Other than explaining that Spain once colonized the Philippines, most Filipinos reside there to work in the healthcare industry, universities, and some even pursue their education in Spain. In the case of citizenship, Pinoys have the same perks as what is given to Latin Americans, Portuguese, Andorrans, and Equatorial Guineans.
If you are currently in Spain and are still confused about the process regarding your passport renewal, this is a comprehensive guide that will surely help you. The Philippine Embassy has put up a new appointment system to streamline all consular services, which, when compared to the old system, creates a more efficient and faster processing time that mutually helps the embassy and the applicants.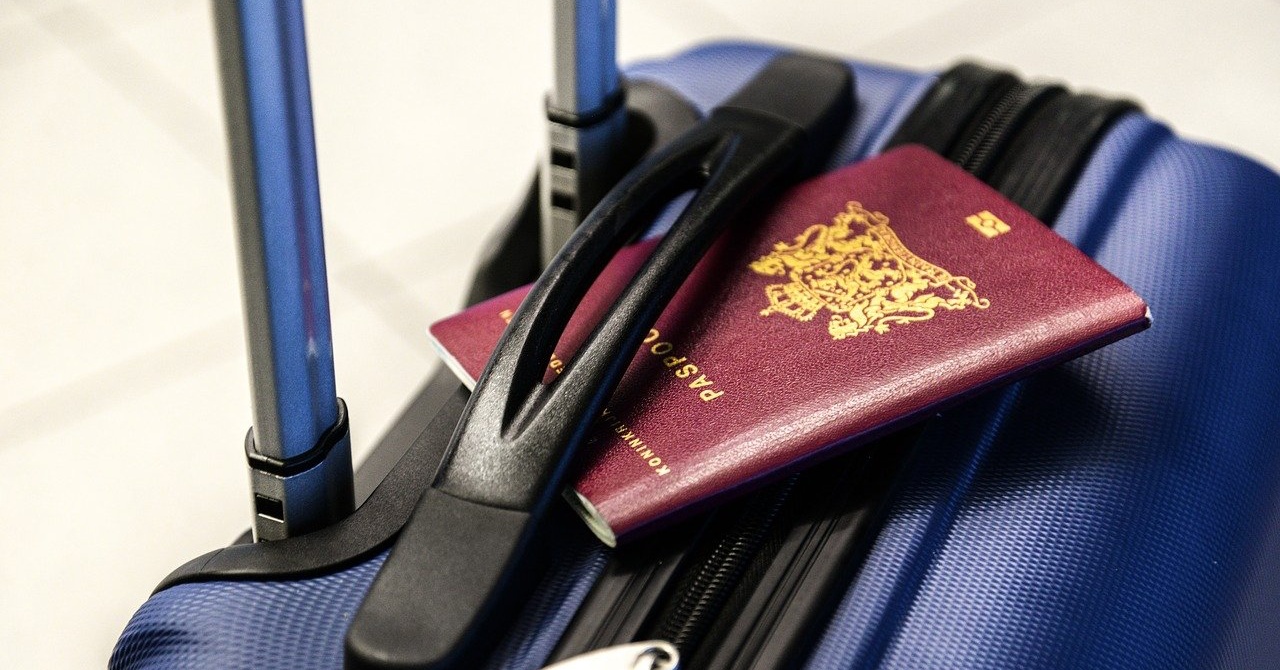 Renewing Your Passport During the Pandemic
It is essential always to be aware of any updates regarding the Pandemic. Passport renewal may be crucial, but the embassy would always prioritize the health and safety of Filipinos. Any cancellation of appointments will be made if the Philippine Embassy or the Government of Spain deems it necessary to cancel the operation. If services are taking place, always follow the minimum public-safety protocols to ensure your safety and the safety of those around you.
Requirements when renewing your passport
Know and prepare the requirements being asked of you when you are planning to renew your passport. These documents should be within your reach as they are forms downloadable on the embassy website, your identification cards, and some can be procured through the embassy. When preparing your papers, you must also take note of the data you are providing. It is vital that you give the correct information being asked and provide your active and updated contact details since this is where the embassy will reach out to you for updates on your renewal. The list of necessary documents for renewal is also available at the embassy's official website.
Set an Online Appointment
As per the embassy, all applicants availing passport renewals must secure an appointment from the official website of the Philippine Embassy in Spain.
Here are the following steps when booking an appointment:
Step 1: You must first select the location of your appointment.
Step 2: Select the service that you will then be needing.
Step 3: Pick a date that best suits your schedule. The message "Please select another day" would prompt if the date is not available. 
Step 4: You may now select your preferred time slot. Clear boxes are the only available slots.
Step 5: Once the selection is finished, the box would turn green. You may now complete your personal details after.
Step 6: Tick the box agreeing on the terms and conditions.
Step 7: You will now be receiving a confirmation letter in the email that you have provided in the application.
Personal Appearance
All of the applicants, including infants, are required to appear at the Philippine Embassy. The forms and documents that are needed for the renewal will be verified and authenticated at this stage, as well as the capturing of biometrics.
Photos will no longer be required since they will be taken digitally on the day of application. Because of this, the embassy requires male applicants to wear a decent shirt with a collar and for women to wear a decent attire with or without a collar but no sleeveless and plunging neckline shirts. Also, do not wear any earrings or necklace for your application.
Accomplish Application Forms
The forms that you need to pass for your application are readily available online, and some documents are for verifying your identification on the passport.
For the application form, you have to download, print, and fill it out neatly, using black or blue ink through this website https://www.philembassymadrid.com/wordpress/wp-content/uploads/Forms/Passport%20Application%20Adult%20Renewal.pdf.
You must also bring your old passport and a photocopy of its data page. Photos will no longer be required as these will be taken during your appointment.
Pay the fee
You will be paying EUR 54 for your passport renewal on your scheduled reservation.
Additional requirements
For some cases, the embassy will be asking you to provide requirements in addition to the basic documents for renewal. These are for verification of each of the special cases that you will be applying. Remember to comply with the required additional papers to prevent any delays and problems on your application. These are the requirements asked on the official website of the embassy:
For Permanent Residents in Spain:
Original and photocopy of Tarjeta de Residencia
For Dual Citizens (those who have taken their oaths of allegiance under RA 9225):
Original and photocopy of Oath of Allegiance, Order of Approval and Identification Certificate
For Seamen:
Seaman's Book
Crew list
Letter from the master of the vessel / authorized agency
For Minors:
Original and photocopy of a birth certificate issued by PSA/NSO
Photocopy of parent/'s passport
For Newborn Babies (refer to Report of Birth):
For Married Women Who Wish to Use the Surname of their Husband:
Married in Spain:
Original and photocopy of Report of Marriage form filed at the Philippine Embassy
Original and photocopy of "Certificado Literal de Matrimonio" issued by the Spanish Civil Registry (Registro Civil)
Photocopy of the data pages of the passports of both husband and wife
Married in the Philippines:
Original and photocopy of marriage certificate issued by the PSA
Photocopy of the data pages of the passports of both husband and wife
Married Abroad (countries other than Spain):
Original and photocopy of marriage certificate issued by the PSA
Photocopy of the data pages of the passports of both husband and wife
For renewal of Green or MRP passports (non-E-passport):
Actual MRP/Green passport
PSA – Authentic Birth Certificate
At least one (1) valid identification document
Another support document as necessary (i.e. PSA MC if married and using married surname, etc.)
Important things to remember
After doing all these steps, you must now allow at least 4 to 6 weeks before the embassy will release your new passport. You may check if your passport is ready for collecting on this website https://www.philembassymadrid.com/passport-visa-news, and bring your old original passport for cancellation and the original receipt.
A newly released passport will only be given to you personally or your representative, as long as they bring with them proper identification and authorization signed by you. If the applicant is a minor, a passport may be received by their parent or guardian who signed the application.
Safety must always be your priority, so every time that you will be going to the embassy, wear your face mask and follow the minimum health protocols, especially in this Pandemic.
Contact information
To reach the embassy for updates and further assistance regarding your renewal, you may reach them on the following contact information.
Address:
Calle Eresma, 2, 28002 Madrid, Spain
Metro República Argentina / Bus No. C1, C2, 51, 7
Office Hours: Monday to Friday, 9:00 to 17:00 ( except Philippine & Spanish holidays)
Trunkline: (+34) 917 823 830
Telephone Numbers:
Passport Services:(+34) 910 552 231 / 917 823 836
Visa Services: (+34) 910 551 147
Translations / Certifications: (+34) 917 450 822
Civil Registry / Dual citizenship: (+34) 917 451 248
Notarials / Legalization: (+34) 917 451 734
Assistance to Nationals: (+34) 910 551 147
Email: consular@philembassymadrid.com / info@philembassymadrid.com
Website: www.philembassymadrid.com
Facebook Page: @PHinSpain
Instagram: @phinspain
Final Thoughts
The passport services in Spain have been made easier by the Philippine Embassy through its appointment system. By preparing all your documents ahead of time, getting updates from the official website of the embassy, and following the instructions above, processing your passport would be lesser confusing and easier even the first time.
Don't forget to share this blog with your family or friends who are in Spain. One of these days, they might need to renew their passport, and this guide will surely help.