Filipinos in the United States will soon be able to renew their passports at a Philippine government-accredited off-site facility in Los Angeles.
Under a 2019 deal with the government, the Department of Foreign Affairs (DFA) has announced that the off-site passport renewal facility (PaRC) in Los Angeles will be handled by VFS Global, a private outsourcing company.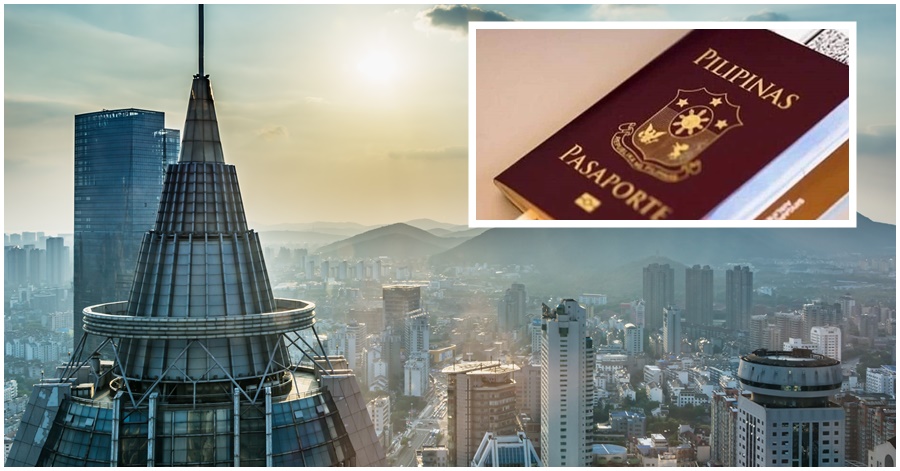 New PH Passport Renewal Center to Open in LA Soon
The passport renewal center seeks to address the growing demand in the United States for ePassport renewal applications. The passport center's opening date has not yet been announced, the Manila Bulletin reported.
"The opening of a VFS Global Philippine Passport Renewal Center (PaRC) in Los Angeles is a continuation of the Department of Foreign Affairs (DFA)-VFS Global Agreement that began in 2019," Consul General Edgar B. Badajos said in a statement.
Following President Duterte's request to government agencies "to streamline procedures and make ePassport renewal services faster and more convenient, especially for Overseas Filipinos," Badajos revealed that the foreign affairs department struck a deal with VFS Global.
Passport renewal through the VFS Global PARC will not be required, according to the official.
VFS Global, which operates other passport processing centers in other countries to assist Filipinos, will charge an extra price for its services.
"It is up to the applicant to decide whether to apply through VFS Global or through the DFA-Global Online Appointment System (GOAS)," the consul general said.
An estimated 1.3 million abroad Filipinos are served by the Consulate General in Los Angeles, which has jurisdiction over Southern California, Southern Nevada, and the State of Arizona.
"Since May 2021, the Consulate General has been processing the maximum number of passport, dual citizenship and other consular services applications that its limited office space and personnel can accommodate and process daily," the press statement read.
"With the demand for passport renewal services surpassing the operating capacity of the Consulate by a wide margin, it was felt that the opening of a VFS Global PaRC in Los Angeles will help address the problem," it added.
READ NEXT: DFA to Open 10 New Additional Satellites to Boost Passport Services