As an Overseas Filipino Worker (OFW), embarking on a journey to Canada can be an exciting and life-changing experience. Whether it's for employment opportunities, family reunions, or exploration, the prospect of traveling to a foreign land is filled with anticipation and hope. However, amidst the excitement, it is crucial to be aware of potential challenges that may arise during the travel process, especially when it comes to meeting the entry requirements set forth by the Canadian government.
In this article, we shed light on the cautionary measures that every Filipino traveler must take when planning their trip to Canada. We will specifically focus on two critical factors that could lead to disruptions in your travel plans: misdeclaration of the purpose of your visit and errors in the Electronic Travel Authorization (eTA) application, such as mistyping your passport number. Understanding these potential pitfalls and taking proactive steps to avoid them can ensure a smooth and hassle-free journey to Canada, allowing you to fully embrace the opportunities that await you in the Great White North. Let's delve into these essential precautions to ensure your travel experience to Canada remains nothing short of exceptional.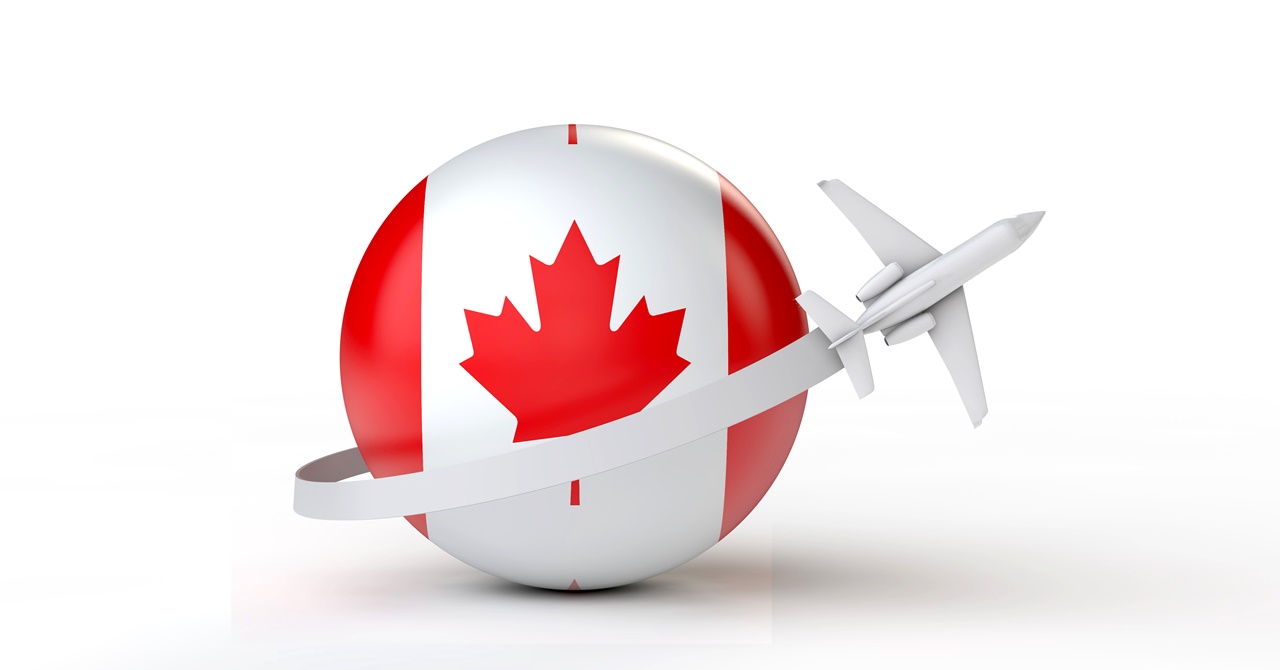 Disclaimer: The information posted here is based on the personal experiences shared by the OFW in the video below. Please let this post serve as a guide only. If you have specific questions, you may ask the OFW by commenting on their video on their accounts.
Cautionary Measures When Traveling to Canada: Ensuring a Smooth Journey for Overseas Filipino Workers
The information presented in this article comes from a YouTube video from the channel Soc Digital Media. In this video, the OFW vlogger talks about the measures that Filipinos need to take before going to Canada, otherwise they will get deported or won't even be allowed in the country. Watch the full video by clicking on the link below:
You may find yourself brimming with excitement as you plan to travel to Canada, only to face the harsh reality that you might not be allowed to enter the country, or worse, face deportation if you manage to enter. Understanding the intricacies of traveling to Canada as a visitor or tourist is essential to ensure a smooth journey.
When you arrive in Canada, the first question you'll encounter is the purpose of your travel. It is crucial to differentiate between traveling as a visitor or a tourist, as these two categories carry distinct implications. Whether you are visiting family or exploring Canada for leisure, you must be clear and specific about your intentions.
When applying for your visa, you will be presented with choices that correspond to your travel intentions. The options range from visiting as a tourist, attending meetings or conferences, studying, to working. It is vital to select the appropriate option that aligns with your true purpose.
When traveling to Canada, it's crucial to understand the purpose of your visit.
Canadian immigration officers will ask about your true intent for traveling to the country.
Traveling as a visitor or tourist carries different implications.
Be specific and clear about your purpose of going to Canada.
Visiting as a tourist does not permit you to work in the country.
Canada may not allow entry if your stated purpose conflicts with your true intention.
During the immigration interview, be honest and articulate your true intentions intelligently.
Choose the appropriate option in your visa application that aligns with your travel purpose.
Canada offers different options for working, and it's essential to follow the recommended routes.
Understanding the nuances and making the right choices ensures a smooth and successful journey.
While in some countries, tourists may seek employment opportunities, this is not the case for Canada. If you visit as a tourist, you cannot work in the country. Furthermore, when mentioning your purpose to the immigration officer, being honest and intelligent in articulating your true intentions is crucial. For example, stating your visit is to babysit your grandchildren might lead to issues, as babysitting carries different implications from a simple family visit.
Depending on your response to specific questions during the immigration interview, the officers may recommend suitable options for working in Canada, either through direct employers or agencies in the Philippines if you are applying from there.
Clarifying the Public Advisory
Canada advisory: Canada has issued a public advisory allowing visitors with a valid job offer in the country to apply for an employer-specific work permit without leaving Canada.
Seamless transition: This advisory applies to visitors who are already in Canada and enables them to transition seamlessly to a temporary worker status.
Streamlined process: For visitors inside Canada, the process of obtaining a work permit is streamlined, eliminating the need to re-enter the country.
Entry requirements: On the other hand, individuals outside of Canada must carefully follow the entry requirements, visa applications, and necessary steps for a successful and lawful entry.
Important information: Being informed about these updates and distinctions is vital, especially for those seeking employment opportunities in Canada.
Canada has issued a noteworthy public advisory, highlighting a significant update for visitors currently in the country with valid job offers. These individuals now have the opportunity to apply for an employer-specific work permit without having to leave Canada. If their application is approved, they will be granted the work permit directly, allowing them to transition seamlessly from visitor status to a temporary worker in the country.
It is important to understand the distinction between visitors who are already in Canada and those who are coming from outside the country. For those already inside Canada, they have the advantage of applying for a work permit without the need to undergo the process of re-entering the country. This streamlined procedure aims to provide a smoother transition for eligible individuals, allowing them to continue their journey in Canada without any disruptions.
However, if you are outside of Canada and intend to enter the country, there are specific considerations you must be aware of. It becomes imperative to be well-informed about the entry requirements, visa applications, and the necessary steps to ensure a successful and lawful entry into Canada.
Staying informed about these updates and distinctions is crucial, especially for individuals considering employment opportunities in Canada. Being aware of the latest public advisories and adhering to the appropriate procedures allows visitors and temporary workers to navigate the Canadian immigration system with confidence and ease, ensuring a positive and fulfilling experience in the country.
Electronic Travel Authorization
If you have applied for Electronic Travel Authorization (eTA), you may have been informed that Canada is now visa-free. Here's what you need to know to ensure a smooth entry into Canada:
Application Processing: After applying for eTA, most applicants receive an email within minutes. However, some requests may take up to 72 hours to process. Check your email, including the junk mail folder, for further instructions if necessary.
eTA Approval: Upon approval, you'll receive an email notifying you of the eTA number. Keep this number handy for future reference or if you need to contact the authorities.
Update Email Address: If you change your email address after applying for eTA, remember to update it online.
Verify Passport Number: Check that the passport number in the eTA approval email matches the one in your passport. If not, you must reapply with the correct passport number.
Beware of Mistakes: Entering the wrong passport number could result in being unable to board your flight to Canada. You might only discover this at the airport, and last-minute eTA processing may not be possible.
Present Correct Passport: Your eTA is linked to the passport you used during the application. Make sure to present this passport during check-in for your flight to Canada; there's no need to print any additional documents.
Verification at Check-In: Airline staff will scan your passport to confirm the validity of your eTA. Without a valid eTA, you won't be allowed to board your flight to Canada.
Staying mindful of these points will help ensure a trouble-free journey to Canada and a smooth experience with the eTA process.
Situations where you may need extra documents on arrival
If any of the following situations apply to you or someone you'll be traveling with, it's essential to have the necessary documents on hand when entering Canada:
Traveling with a Minor Child: If you have a child under the age of 18 (a minor child), you may need to show:

A letter from one or both parents or a legal guardian authorizing the child to travel to Canada
Other documents, such as adoption papers or a custody decree, depending on whether the minor child is traveling alone or not

Invited to Canada: If you have received an invitation to come to Canada from a person or company, make sure to bring the invitation letter with you. A border services officer may ask to see it.
Upon arrival in Canada, having a valid Electronic Travel Authorization (eTA) and travel document doesn't guarantee entry. The border services officer will conduct an identity check to ensure you are the same person who was approved to travel to Canada.
At major Canadian airports, your fingerprints will be automatically checked at a primary inspection kiosk, while at smaller airports and all land ports of entry, fingerprint checks may be conducted at a secondary inspection.
If you pass the identity check, health assessment, and meet the entry requirements, the border services officer may stamp your passport or inform you of the duration you can stay in Canada, typically up to 6 months.
In some cases, the officer may adjust your stay duration to match the planned purpose of your visit. It's essential to seek clarifications and ask questions if needed.
It's vital to provide accurate and complete information during the entry process. You must convince the officer that you are eligible for entry, and you have the intention to leave Canada at the end of your approved stay.
Failure to comply with the conditions of your temporary resident status may result in a request to leave Canada. If such a situation arises, you have the right to a fair hearing to review the decision.
Steps on How to Use the Kiosks
Make your declaration at the kiosk or eGate:
Step 1: Select your language preference (English or French). Depending on the location, additional languages may be available, including: Arabic, Dutch, German, Hindi, Inuktitut, Italian, Japanese, Korean, Polish, Portuguese, Punjabi, simplified Chinese, Ukrainian, Russian, and Spanish.
Step 2: Scan your travel document.
Step 3: Take your photo.
Step 4: Verify your fingerprints, if required (only for select foreign nationals and permanent residents).
Step 5: Answer specific questions to complete and certify your declaration.
Step 6: Take your receipt to a border services officer.
Note:
Up to 5 travelers can use a single kiosk to submit their customs and immigration declarations. eGates process travelers individually.
Children under the age of 16 cannot legally certify their own declaration without an adult and cannot use eGates. Unaccompanied minors must speak to a border services officer for in-person processing.
What to Expect: Secondary Services and Inspections
If you are referred for Secondary Services or Inspection, an officer may:
Ask you to provide detailed information about your plans while visiting Canada, or the time you spent abroad.
Make further inquiries, check records, or conduct research to verify your declaration.
Confirm the guardianship of children traveling with you.
Process the payment of duty and taxes.
Inspect your luggage, purse or wallet, electronics (including laptops and cell phones), your vehicle and any additional goods you are transporting.
Conduct a visual examination of your pet or any animals traveling with you.
Ask you to produce evidence of the money you have available to fund your visit to Canada.
Request that you produce receipts to account for expenses you incurred or purchases made abroad.
Count your cash or traveler's cheques, in your presence.
Traveling to Canada as an overseas Filipino worker or any other visitor requires careful consideration and adherence to essential cautionary measures. Understanding the purpose of your travel, ensuring accurate and updated information in your Electronic Travel Authorization (eTA), and being aware of potential pitfalls during the immigration process are all crucial steps to avoid any complications that may arise.