Are you an Overseas Filipino Worker (OFW) looking to explore the world of education? The JET Program offers a remarkable opportunity to experience Japan's hospitality, traditions, and educational system. The Statement of Purpose (SOP) is a crucial part of the application process, allowing you to express your aspirations and dedication to this prestigious program.
In this article, we'll guide you in crafting a compelling SOP that highlights your unique qualities, passion for education, and genuine desire to contribute to Japan's cultural exchange. Let's explore the key elements and tips to make your SOP shine, increasing your chances of joining the prestigious JET Program in 2024.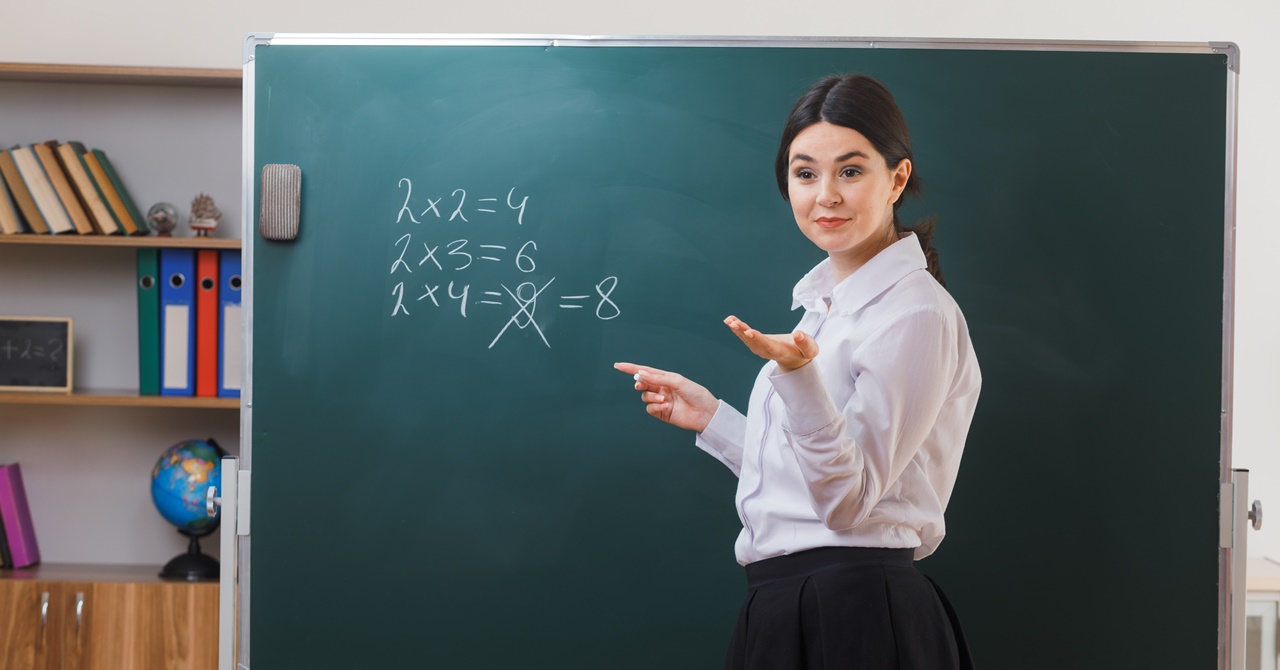 Disclaimer: The information posted here is based on the personal experiences shared by the OFW in the video below. Please let this post serve as a guide only. If you have specific questions, you may ask the OFW by commenting on their video on their accounts.
Crafting an Impactful Statement of Purpose for the JET Program in Japan
The vlogger, whose YouTube video is the basis of this article, acknowledges the support and messages she's received from fellow Filipinos who are eager to learn about the JET Program application for 2024. Understanding the importance of the Statement of Purpose (SOP) in the initial screening process, she aims to provide valuable insights on how to craft an impressive SOP that will captivate the Japan Embassy's attention. If you want to watch the full video, then click on the link below:
Here's a list of reasons why having a great Statement of Purpose for the JET program is important:
Showcasing Aspirations: The Statement of Purpose allows candidates to express their career goals and aspirations, showcasing their genuine interest in becoming a part of the JET Program.
Demonstrating Commitment: It serves as evidence of the candidate's dedication to teaching and cultural exchange in Japan, highlighting their commitment to the program's objectives.
Personalizing the Application: The SOP provides a unique opportunity for applicants to share their individual stories, experiences, and perspectives, making their application stand out from others.
Assessing Fit: Through the Statement of Purpose, the JET Program can assess how well the candidate aligns with the program's mission and the specific requirements of teaching in Japan.
Evaluating Language Proficiency: The SOP allows the program to gauge the candidate's language proficiency and communication skills, essential for effective teaching and cultural exchange.
Understanding Motivations: It helps the program understand the candidate's motivations for applying to the JET Program and their desire to work and contribute to Japan's educational system.
Determining Cultural Sensitivity: The statement provides insights into the candidate's cultural sensitivity and adaptability, vital traits for teachers working in a foreign country.
Showing Preparedness: A well-crafted SOP demonstrates that the candidate has thoroughly researched the JET Program, Japan, and its educational system, showcasing their preparedness for the role.
Illustrating Teaching Philosophy: Applicants can use the SOP to articulate their teaching philosophy, methodologies, and approaches, allowing the program to evaluate their potential as educators.
Building Rapport: An engaging and thoughtful SOP can help create a positive impression on the selection committee, fostering a sense of rapport between the candidate and the program.
Highlighting Relevant Experience: The statement allows candidates to highlight their relevant teaching or cultural exchange experiences, providing additional context to their application.
Expressing Interests in Japan: Through the SOP, candidates can demonstrate their interest in Japanese culture, history, and language, which is essential for successful integration into the local community.
Displaying Communication Skills: Effective communication is crucial for teachers in the JET Program, and the SOP serves as an indicator of the candidate's ability to articulate ideas and thoughts clearly.
Setting Realistic Expectations: The SOP enables applicants to convey their realistic expectations of the program and Japan, ensuring a good match between the candidate and the JET Program.
Motivating Selection Committee: A compelling SOP can motivate the selection committee to view the candidate as a valuable addition to the JET Program, increasing their chances of being accepted.
Jenny reminds her viewers that the official application for the 2024 Japan Exchange Teaching Program will open in October 2023. In the meantime, she advises against directly contacting the Japan Embassy, as they are currently busy preparing for the upcoming application period. Instead, she encourages her audience to stay updated through the official Facebook page of the Japan Embassy in the Philippines.
Details about the Statement of Purpose
Transitioning into the main topic, the vlogger emphasizes the significance of the SOP during the application process. For this program, applicants are required to create a two-page SOP that showcases their own thoughts and experiences. Jenny stresses the importance of originality in the SOP, discouraging candidates from seeking ready-made templates or copying others' statements. She believes that a personalized SOP is crucial for a successful application, as it reflects the applicant's unique story and aspirations.
Throughout the video, Jenny offers guidance on the elements to include in the SOP and provides helpful tips and tricks to make it stand out. She hopes that her audience will find these insights beneficial in crafting a compelling SOP that highlights their individuality and passion for the JET Program.
Structure of an SOP
Structure your Statement of Purpose (SOP) like a story, with a beginning, middle, and end.
In the beginning, explain your interest in Japan and why you chose the JET Program over other language teacher programs.
Highlight the significance of Japan and your passion for contributing to English education there.
The middle part should focus on your personal and professional goals, demonstrating how you meet the requirements of a JET participant.
Be genuine and showcase your unique experiences and insights to stand out among other applicants.
Approach the writing process with ease, knowing that multiple revisions and feedback are essential.
Seek help with grammar and content to ensure your SOP reflects your true self and passion for the JET Program.
To provide you with a quick guide for crafting your Statement of Purpose (SOP), consider structuring it like a story with a beginning, middle, and end. Within these sections, address important questions that will showcase your suitability for the JET Program.
In the beginning, explain why you are drawn to Japan and why you specifically chose the JET Program over other language teacher programs in the country. Highlight the significance of Japan as a destination and your interest in contributing to English education there.
The middle part of your SOP should delve into crucial aspects, such as your personal and professional goals, demonstrating how your skills align with the requirements of a JET participant. Discuss why you believe you are a suitable candidate for the program.
When addressing these questions, be genuine and allow your passion to shine through. Share your unique experiences and insights that make your SOP stand out among other applicants.
Lastly, take your time and approach the writing process with ease. Remember that crafting an impactful SOP often involves multiple revisions and feedback from others. Don't hesitate to seek help with grammar and content to ensure your SOP is a genuine reflection of yourself.
Don't do these when writing a Statement of Purpose
Avoid detailed discussion of mental or physical health issues.
Avoid serious grammar, zero punctuation, and/or spelling mistakes.
Do not fail to answer the question or write very long sentences that lack clarity. Keep your statements concise and focused.
Avoid criticizing anyone or anything in your statement.
Avoid writing excessively long or too brief statements.
Focus on what you can do rather than what you want. Show how your skills and qualities make you a strong candidate for the JET Program.
Avoid giving lengthy examples. Instead, succinctly explain how your experiences and qualifications align with what JET is seeking.
Avoid mentioning anime, manga, or video games unless it directly supports your application.
Be cautious when discussing personal interests in Japanese culture. While mentioning them is acceptable, avoid overemphasizing them in your essay.
Avoid making sweeping statements about Japan or Japanese culture that may be insulting or patronizing.
More Details about the SOP through the JET Program Website
The personal statement should be between 800 and 1000 words long, word processed, font size 12, and double-spaced on A4 paper.
Disregard the maximum page limit on the application form as long as your statement meets the above criteria.
The statement should be free of spelling and grammar errors and flow well when read.
It should demonstrate a strong command of the English language, as you are applying to teach English to Japanese students.
Seek feedback from others, preferably trained professionals like English or Journalism professors, to review and edit your essay before submission.
The personal statement should be written in word processed format, with a recommended length of 800 to 1000 words, using font size 12 and double spacing on A4 paper. Meeting these criteria will ensure that your statement is acceptable, and you need not be concerned about the maximum page limit indicated on the application form.
In addition to adhering to the word count and formatting guidelines, it is crucial to ensure that your statement is free from spelling and grammar errors. A well-written statement should flow smoothly and sound compelling when read aloud. Remember that you are applying to teach English to Japanese students, so demonstrating a strong command of the English language is essential. Avoid being remembered as the candidate who struggles with basic language distinctions like "its" and "it's."
To enhance the quality of your essay, seek feedback from others who can review and edit it, ideally individuals with expertise in English or Journalism, such as professors or trained professionals. If you do not have access to professionals, utilize the help of anyone available to ensure your essay is as polished as possible before submission.
Sample Statement of Purpose
Here is a sample Statement of Purpose which is patterned after the samples found in this website.
I would be deeply honored to take part in the JET Program as an assistant language teacher. Japan's captivating culture and its warm-hearted people have always fascinated me, making teaching English in Japan a privilege and a dream. Participating in the JET program would undoubtedly enrich my life, support my profound understanding of Japan and its culture, and open new doors for my future career.
Having already experienced Japan through intensive language study at Kyoto Sangyo University and a year abroad at Sophia University in Tokyo, I yearn to explore the countryside and its unique way of life. Living in major cities like Kyoto and Tokyo was enlightening, but immersing myself in rural Japan would provide a deeper insight and a broader perspective on this remarkable country.
As a Filipino with a rich heritage of diverse backgrounds, I deeply understand the importance of learning multiple languages. Growing up, I didn't have the opportunity to learn Spanish, which led me to appreciate the value of language education even more. The JET program's focus on placing native language speakers in classrooms presents a remarkable opportunity to encourage language learning and promote cultural exchange.
During my time in college, I devoted myself to helping international students improve their English skills, and in Japan, I actively volunteered in language instruction at an elementary school. These experiences strengthened my commitment to teaching and connecting with people from different backgrounds.
My passion for Japan extends to exploring its breathtaking landscapes and historical landmarks, such as the towns of Kisofukushima and Narai in Nagano prefecture. The beauty of Lake Suwa and the enchantment of Matsumoto Castle left a lasting impression on me. Teaching English in Nagano is a cherished dream, which I believe would contribute to increased internationalization both in Japan and the United States.
Participating in the JET program would not only fulfill my desire to teach and help others but also align with my aspiration to pursue a legal career specializing in international corporate law. The knowledge and understanding gained from teaching in Japan would set me apart in law school and enhance my ability to foster global connections.
My deep fascination with Japan's culture and my earnest commitment to teaching and promoting internationalization make me an ideal candidate for the JET program. If granted this incredible opportunity, I promise to dedicate myself wholeheartedly to making a positive impact on my students and the community. I am sincerely grateful for your consideration and hope to be chosen for this life-changing experience.
Crafting a compelling Statement of Purpose for the JET Program is a crucial step in the application process. Aspiring teachers must recognize the significance of this document as it provides a unique opportunity to showcase their passion for Japan, its culture, and their dedication to contributing to English education. By structuring the SOP like a story with a clear beginning, middle, and end, applicants can effectively address essential questions that resonate with the JET Program's values and goals.