The online community praised a former salt vendor who became a millionaire after working overseas.
READ ALSO: OFW RISE: Free Entrepreneurship Program for Returning OFWs
In her episode of Kapuso Mo, Jessica told the story of a poor salt vendor who became a millionaire after trying her luck as an OFW. The fate of OFW named Daisy was admired by many on social media.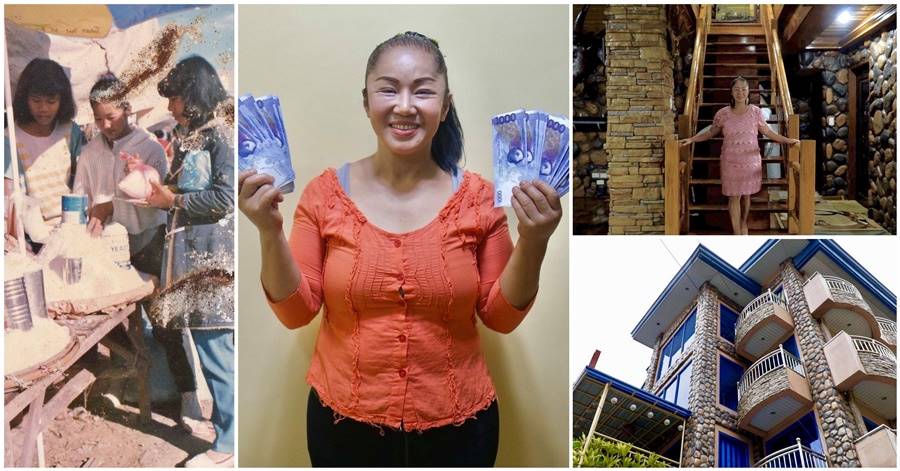 [OFW Success Story] Former Salt Vendor-turned-OFW Becomes a Millionaire, Builds Own Mansion
Daisy's story has inspired many people, even though the exact details of her life are still unknown. In the feature, she talked about being patient and hardworking, as she sold salt despite the trials and uncertainties of her life, Philnews reported.
Since her children are too young to understand their social status, Daisy has been forced to sell her leave them early to peddle salt for a living. Despite this, she knew that there is a way out for them from this difficult life, and was determined to achieve this for her children.
After selling her house to work abroad, Daisy worked as a domestic worker in Hong Kong to support her family. During this phase of her life, she felt that she was very fortunate to have worked for her second boss who treated her as part of their family.
Eventually, their lives started to improve. Daisy was able to build a five-story home. She also has an apartment rental business.
"Ngayon, nakapagpatayo na ako ng 5-storey building. May apartment na kami, may alahas at pera na rin. Hindi po talaga ako makapaniwala na magiging ganito ang buhay ko! (Now, I have my own 5-storey home. We have an apartment business, jewelry, and money to support ourselves. I wouldn't have guessed that my life would turn out this way!)," she said.
Catch her feature story in the clip posted by KMJS / YouTube below:
What an inspiring story! Indeed, life can take surprising twists and turns, sometimes for the worse or for the better. But the important thing here is that you try to find whatever it is that you think can make you succeed and if you have the right motivation, and the hard work and dedication to see things through, who knows, you might be the next OFW millionaire, just like Daisy!
READ NEXT: Former OFW Returns Home, Finds Success in Farming