Have you ever dreamed of going to a European country to explore its rich culture and heritage? Well, one of the best places you can go to is Denmark, and one way to achieve this dream is to become an Au Pair. As an au pair, you can stay for a definite amount of time in the country, and for free at that! In return, you just need to do light household chores or take care of your host family's kids.
Also Read: Which Country is the Best Place to Work as a Woman?
Being an au pair is definitely a remarkable opportunity, but it's not for everyone. There is an age limit to be able to do this, as well as other considerations. In this article, we will look more into what these restrictions are and the processes and steps to take to become an au pair if you qualify.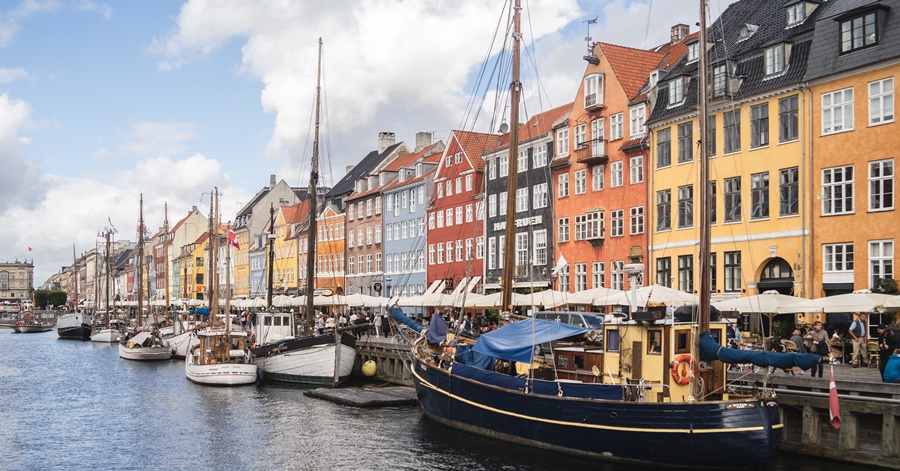 Disclaimer: The information posted here is based on the personal experiences shared by the OFW in the video below. Please let this post serve as a guide only. If you have specific questions, you may ask the OFW by commenting on their video on their accounts.
Steps to Work in Denmark with an Au Pair Visa
As mentioned above, this article is based on the YouTube video of an Au Pair in Denmark. The name of her YouTube channel is Ryzaj Caiña.
In this video, she mentioned that many of her followers in Twitter and Instagram wanted to know how she got into Denmark for free. If you want to watch the full video, simply click play on the link below:
What is an Au Pair?
As the title suggests, the vlogger is in Denmark because she is an Au Pair. Let's learn more about what an Au Pair is. In order to be qualified as an Au Pair, you first need to be all of the following:
You need to have no children
You need to be between 18 to 30 years of age.
You need to be unmarried
You have to qualify for all of these requirements before you even think about applying as an Au Pair in Denmark or in any other European country.
An Au Pair is someone who meets the qualifications above and travels to a foreign country for a definite period of time. He or she will live with a host family in that country, and that host family will consider her as a full member of the family during her entire stay.
Since she is a member of the family, she has some roles and responsibilities as well. These are:
Taking care of the family's child or children.
Do light household tasks.
In return, the host family will provide the following to the Au Pair:
Free board and lodging
Monthly pocket money
These are just some of the perks of being an Au Pair, and what you get really depends on how generous your host family is. In fact, there are Au Pairs that were even given a brand-new car during their stay. There's a minimum monthly allowance as well, but host families can always increase that rate if they think you deserve it.
How to Find a Host Family
The first thing you need to do in your Au Pair journey is to find a host family. There are two main ways to do it. These are the following:
Direct referral – you know someone who is already in Denmark and they refer you to be an Au Pair for a host family.
Agency – you apply online, fill out the form, and after some time you will be interviewed by a family. If they like you, then they will shoulder all expenses to bring you to Denmark.
Au Pair opportunities in other European countries
The first thing you need to do before choosing a host family is to know which country they are staying. Not all places in Europe have an Au Pair program. These countries include:
Spain
France
Switzerland
Italy and others
Countries aside from Denmark that have an Au Pair program include the following:
In Germany, in order to be a qualified Au Pair, you need to learn their language. You need to get a language proficiency certification of some sort.
The good news is that in Denmark, as well as in Sweden and Norway, and some other countries, you don't have to get a language certification. It's best that you do your own research first before deciding on which country you wish to become an Au Pair.
In the case of the vlogger, she had an agency help her find a host family and a country to be an Au pair in.
Processing of papers
Now that you have a host family, the next thing you need to do is ask about the contract. You need to agree with everything that is written there. You should also talk about who will pay for your visa, passport, and other information. Chances are they will shoulder most, if not all of your expenses.
Here is a summary of the steps during the processing of papers:
An agreement is made between the host family and the au pair
The host family prepares the contract and fills up their information on it
The host family sends this contract via email to the au pair
The au pair fills up her information on the contract.
The agency checks the contract to make sure it is properly filled up and ready
The au pair brings this contract, along with other relevant documents, to VFS Makati
In the case of the vlogger, when she decided that she has reached an agreement with the host family, they immediately sent her a contract.
The host family then fill up information in the contract about themselves, sent it to the Philippines, then the agency processed it for the vlogger. She mentioned that her host family had to pay a certain amount to acquire a form in relation to the au pair contract.
This contract was then sent to her and she filled out the remaining parts of the contract pertaining to her information.
The next step is that she sent the contract to the agency and then it reviews her answers. They need to make sure that she properly filled up the contract because she was then going to bring it to the VFS Global Visa Application Center Makati.
Here are the requirements you need to bring to VFS Makati:
Contract
PSA Original
Passport
Passport-sized Picture
Payment for Application Visa
TOR
Diploma
Note that you have to photocopy all pages of your passport from cover to cover. Also, your TOR and Diploma needs to be photocopied as well, and have the original copy too.
Filipino Vlogger's Experience Applying for Au Pair Job in Denmark
Coming from her hometown of Bukidnon, the vlogger travelled all the way to Makati, bringing all her documents. She anticipated that commuting might be difficult for her, since it's her first time going to Manila. That's why she installed Grab Taxi.
To her, using this app makes it so convenient to commute. It's pricey but she thinks its better than always asking around for help from people, asking directions, and potentially getting lost or taking up too much time to go to your destination.
The vlogger shared that once you arrive in VFS Makati, you will be entertained in two ways:
Walk – in – from 7 am to 9 am
Appointment – from 1 pm to 3 pm.
She decided to get an appointment before hand so she won't lose her slot. When she arrived, she was given a priority number. She was scheduled at 1 PM but decided to be in the venue one hour earlier.
While inside, wait for your name to be called. You will then submit your requirements at a counter.
The vlogger said that she paid around 13,000 pesos for the visa, and around 2,000 pesos for the Courier fee.
You had to pay for the Courier fee since they will then send your passport with visa to you once the result arrives. That time you will also know if your appointment has been approved or denied.
Then, submit all your requirements. They will then tell you that they will arrange for a scheduled interview at the Danish Royal embassy in Taguig. She originally intended to return to her hometown in CDO; she already has a ticket. However, when she saw that her interview appointment date is the same date as her flight, she decided to just rebook the flight for a later date.
Here's a tip from the vlogger regarding the embassy interview:
Be at least one hour early.
Don't be noisy in the embassy
Prepare for possible interview questions
Be good in English.
You need to be at least one hour ahead of your appointment at the embassy in Taguig. You can't take any risks, especially since being late by just one minute means you will have to book for another appointment at a much later date.
The embassy is at the 11th floor of a certain building in BGC. When she arrived, she was with other au pair applicants. Somebody told them not to be noisy, and in fact, during the interview, you are not allowed to talk until it's your time.
Some of the questions she was asked during the interview were as follows:
What is the religion of the family sponsoring you?
What is written in your contract?
The vlogger mentioned that one of the main aspects the interviewer is looking for is your English-speaking ability, so you need to be proficient.
After the interview, she was then given a paper. Inside all her answer were written, and she was asked to sign below to confirm that those were indeed her answers to the questions.
Getting Approved
The vlogger later found out that she passed the interview. However, the final decision will have to come from Denmark, and she will have to wait for 2-3 months from the day of visa application.
Eventually, the family emailed her telling her that her visa is approved. They then processed the red ribboning of the contract; this document is really important for it serves as your primary basis for the validity of your stay in Denmark.
She mentioned that she received the contract four days after. After that, she informed the family that she received it and then immediately booked for a CFO online seminar.
This CFO online seminar is important since it will get you a CFO sticker on your visa. If the immigration officers in NAIA discover that you don't have this sticker, then you won't be allowed to leave the country.
Among others, the sticker contains the name of the country you are going to, date when you attended the CFO seminar, and a signature.
So here are the documents and steps you need to prepare for in this phase of the Au Pair process:
Red ribboned contract
CFO online seminar
Passport with Visa and CFO Sticker
Ticket going to Denmark.
After attending the CFO seminar, she proceeded to NAIA. There, all she really needed is the passport. Maybe in some cases they ask you for the contract, but the vlogger advises that if they don't ask for it, just don't show it.
The travel to Denmark was a connecting flight. She first landed in Dubai, then Dubai to Denmark. The immigration office in those places will check your passport and then put an arrival stamp on it.
A Good Opportunity
The great thing about this opportunity is that it is one of the few ways you can go to a European country for free. It's either you take the risk or lose the chance. After all, there is an age limit to this, as well as other conditions.
Once you arrive in Denmark, many other kinds of opportunities branch out. Your world suddenly becomes wider, especially since your visa allows you to visit many other countries in Europe.
Remember, being an Au Pair is not a job. It is a Denmark cultural exchange program. You will help take care of the younger members of the family, but you will only be doing light work, and you will be receiving an allowance and other kinds of support from your host family.