Do you want to be an Au Pair in Germany? An Au Pair is just one of the many ways you can enter the country to work, but more importantly, it is a great way to know more about Germany's culture. You need to know the steps and processes you need to take in order to be an Au Pair. Fortunately, there are many resources online, and one of those video resources is featured in this article.
Also read: Filipino Nurse Monthly Salary in Germany
In this post, we share the step by step guide, requirements for Au Pair visa, and other important details in order for you to work in this profession in Germany. Please be guided accordingly.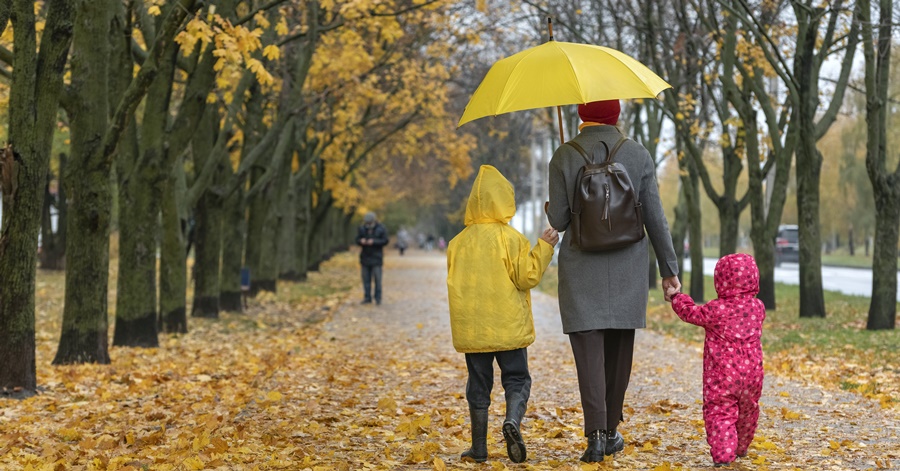 Disclaimer: The information posted here is based on the personal experiences shared by the OFW in the video below. Please let this post serve as a guide only. If you have specific questions, you may ask the OFW by commenting on their video on their accounts.
Steps You Need to Take to be an Au Pair in Germany
This article is based on the YouTube video from Queen Jan Rica Şerban. Click on the link below to know more:
What is an Au Pair?
An Au Pair is like a cultural exchange program in Germany. When you find a host family in the nation, they will help you improve your ability to speak German. They will also help you learn about a culture that is really a mixture of a plethora of cultures and interesting traditions.
Au Pairs also have responsibilities while living with their host family. These are the following:
Au Pairs work for 30 hours every week. However, an Au Pair must not exceed 6 hours of work in a day. Moreover, the German Employment Agency mandates host families to allow Au Pairs to have at least 4 free evenings and one day that's completely free.
As an Au Pair from the Philippines, you are not allowed to have other jobs.
Salary of an Au Pair in Germany
So what are your financial rewards as an Au Pair:
Pocket money
Payment for a language course
Au Pairs are entitled to pocket money. According to the official Au Pair program, you should have a 280 euro per month salary. This is equivalent to around 16,400 pesos per month.
Moreover, host families should help Au Pairs pay for their language education. In total, this amounts to 600 euros. Host families can support by giving them 50 euros monthly. In many cases, the Au Pair will have to pay for the rest of the payment required to complete the school tuition fee.
Requirements to be an Au Pair in Germany
As a summary, the following are the requirements you need if you want to be an Au Pair in Germany:
18-26 years old
Valid Passport
A1 certificate
Au Pair contract from host family
Health insurance from host family
Medical certificate
Invitation letter from host family
Motivation letter to your host family
Money
You must be 18 to 26 years old – this is for non- EU nationals. The vlogger mentioned that she became an Au Pair at age 24 back in 2016.
You need a valid passport – The vlogger suggests that your passport should be valid for at least one year by the time you arrive in Germany. That's because you'll be going in and out of the country, depending on your host family.
You need to present an A1 certificate (Basic German knowledge) – to get this, you need to learn German. It's up to you if you want to learn on your own or go to school. The vlogger decided to study on her own through YouTube before going to school.
You also need to be good at listening. She took the A1 exam in Makati, went to school at Taft.
You need an Au Pair contract – the contract comes from your host family.
You need health insurance valid for the whole stay in Germany – don't worry about this since your host family will pay for it. They will be sending all the documents needed to you or to your agency.
Most host families ask for the help of agencies to look for potential Au Pairs. This is advantageous to them because in case they encounter a problem, for example in dealing with an Au Pair, it's easier for them to complain by contacting the agency. It's also easier to find a replacement this way.
That's why you really need to be kind. If you are kind and responsible, your potential host family will never find reasons to complain.
You need a Medical Certificate – You need to have a medical test, mainly because you will be taking care of children as an Au Pair. You just need to prove that you are healthy enough to work and live in Germany.
You need an Invitation Letter – this invitation letter must come from your host family. This is actually only required for some Nationalities but not for all. Your host family will write this letter, send it to you, and then you will show this letter to the German Embassy in the Philippines.
You need a Motivation Letter – You need to write this letter to your host family. Tell them why you deserve to be an Au Pair. Think of it as a cover letter for when you're applying for a job. You can also include these in your motivation letter:
What do you do in your current work if you're working
What you are studying if you're currently a student
How old you are
Tell them what your interests and hobbies are.
You need money – the vlogger mentioned that you need lots of money if you wish to be an Au Pair in Germany. There are many expenses, including transportation, documents for your visa, those related to your school, exams, etc.
While the expenses are really high, don't worry too much about it. Once you arrive in Germany, you will easily get back that money through your pocket money and through the job you will eventually be having after your Au Pair days.
How to Apply for Au Pair Visa in Germany
The following are the steps you need to take in order to process your Au Pair visa:
Find an Au Pair agency – actually, the vlogger mentioned that it wasn't really an agency. It was a school where she studied German, and in that school, someone processed her papers to be an Au Pair. This meant that she paid a processing fee.
Enroll in a German language school – In this school, she enrolled in an A1 level German course. The tuition fee is 22,000 pesos per level. This was the price back in 2016 and she's not sure if it's still the same. If you fully pay, though, you can save 2,000 pesos, because you'll be only paying 20,000 pesos. She studied A1 level German language for one month, and on top of that, she also self-studied. She mentioned that she was also working during that time. It was a hassle for her to commute from her work in Manila to her language school every day from Monday to Friday, so eventually, she resigned.
Take the A1 exam – she also paid 6,000 pesos to the same school for the A1 exam. They will give you the appointment for when you will take the exam. But of course, you also have a say in when you want to take the exam.
So far, the total amount paid is 26,000 pesos, for both the A1 course and the A1 exam. While the vlogger is studying German, her migrant manager is already looking for host families for her.
Finding the Right Host Family
When it comes to finding the right host family for you, the vlogger shares the following tip: Make sure that you know how many kids you are taking care of. The thing is, it doesn't matter how many kids you take care of, whether it's 1, 2 3, or more kids. The host family will only pay you 280 euros per month.
Aside from this pocket money, your host family will also give you 50 euros per month for your enrollment at a language school in Germany. If your host family is kind, they will pay for your:
Full tuition at the language school
Bus or train ticket going to school
Transportation is really expensive in Germany, so you're really lucky if your host family gives you that for free.
Often, the vlogger said she drives a car to school. If you know how to drive, that's great. There are host families that will allow you to drive their car. If so, you will most likely be tasked to send their kids to school.
In fact, the host family gave her a car which she used to fetch their kids. They also gave her the right to decide where she wants to go next after that task, which means they give her money for that. Apparently, the host family trusts her so much, and that is something to be admired.
It took a while before the vlogger finally decided on which host family she wanted to stay in. Initially, the agency would give her families that have 3 or 4 children, and she refused because that's too much of a burden for such a small salary.
She also heeded the advice of her friend who was already an Au Pair ahead of her. Her friend said that she should just choose a host family with 1 child, or at a maximum, 2 children.
As a result, it took around 5 months of waiting before she found the right family. She chose a family (actually the family also chose her), that had only 2 kids. These are twins that were just 3 years old when she first came.
This was when she really learned to speak German. The kids were also learning the language and were at the same level as the vlogger, so it was a great opportunity for all of them to learn effectively.
Host Family Contract
The host contract should contain the following important parts:
Signature of your host father
Signature of your host mother
Your signature
Where your host family lives
The contact number of the host family
Duration of Au Pair contract – the minimum is 6 months while the maximum is 12 months.
How many members in the family
How old the kids are
How big the house is – you will know this by the number of rooms and comfort rooms indicated.
How far away the malls, markets, groceries, parks, etc from the house
The occupation of the host father
The occupation of the host mother
What your duties and responsibilities are as an Au Pair – the vlogger said that in her case, her roles are to care for children and light help in the household.
You need to have this contract even before going to Germany. Your host family will send it to you, and you will then show it to the German embassy.
Au Pair Requirements Germany
If you have completed all requirements and prepared all documents, go to Google and look up on how to set appointments to the German embassy.
You may also seek the help of an agency if you are paying for their services or a migration manager, or if your German language school does it for you.
The vlogger mentioned that in her case, all she needed to do was wait. Her school eventually told her that she already has an appointment.
Go to the German embassy during your appointment date, bringing all important documents with you. If you can, you may also show proof that you are talking with your host family.
Also, you need to study the contract really well. You have to be prepared in case the embassy asks you about it. Don't say anything that isn't included in the contract, otherwise you won't be approved.
Once you have an appointment, just relax. There will be an interview at the embassy, and to be successful at that you need to do the following tips:
Answer the questions directly. Go direct to the point with your answers.
Maintain eye contact with your interviewer. This shows that you are sincere.
You also need to tell them that you will go back home to the Philippines.
If the embassy asks, what will you do after Au Pair, and if you say that you will find a job in Germany, then there is a high chance that your application will not be approved.
There you have it. If you follow all these steps to the tee, then you will soon be joining all the other Au Pair's in Germany, enjoying their German life and having a small career step while doing so.