Our success as human beings is not defined by where we came from but where we are headed for. Oftentimes, the journey to our dreams may not go the way we planned them, but somehow, through hard work, focus, and determination, getting there will one day become a reality.
This is what a Filipina who started as a lowly au pair (domestic helper) in Denmark proved in her journey to become an owner of not just one but two restaurants in the European country.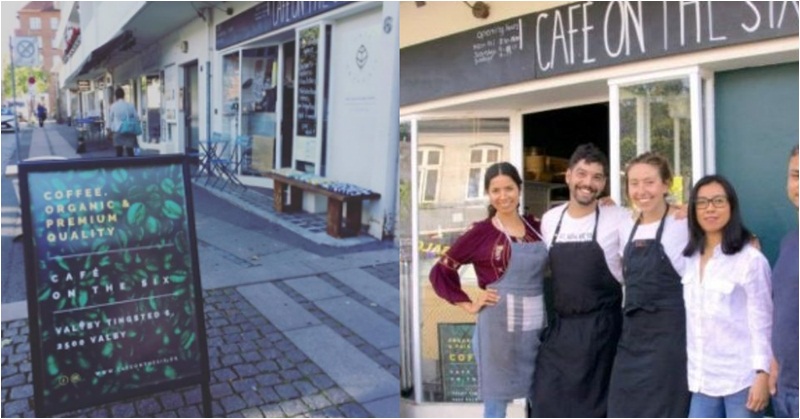 From an Au Pair to Restaurateur: A Journey of a Filipina in Denmark
Anjelli Requintina came to Denmark in 2009 as an "au pair" (household helper), but did not stop at simply being one by pursuing her goal to study and to make something out of herself in a foreign country despite having no relatives or family to guide her there, as shared in a report by ABS CBN News.
A year after she arrived in Denmark and lived with her host family, working as an au pair, Anjelli was granted a loan worth 80,000 Danish krone (approximately P611,000) by Nordea Bank with her host parents as co-maker.
Anjelli shares that her journey was not easy. She had to live alone, juggle student life, and support herself all the way to owning her two cafes.
She used the money that she loaned from the bank to pursue her studies at De Montfort University for an intensive Bachelor course in Accounting and Finance. During her academic stint, she was also granted a scholarship in Master of Science in Economics and Business Administration in Copenhagen Business School and Roskilde University.
She used the knowledge and skills gained at the university to pursue her passion in healthy living, and as an advocate of vegan diet.
This inspired her to put up Café on the Six and Café OHA, two sustainable plant-based cafés in the heart of Valby and Frederiksberg in Denmark.
Anjelli shared that she encountered a lot of challenges, which taught her about personal management as well as personal discipline.
The Philippine embassy also expressed its support for Filipino entrepreneurs abroad such as Requintina.
According to Philippine ambassador to Denmark, Faroe Island & Greenland Leo Herrera-Lim, they will carefully follow Requintina's entrepreneurial success, owing to her achievement of putting up two restaurants in Denmark in such a short period of time.
Lim noted that Requintana's commitment to improve herself as well as her vision to make Filipinos known in a country such as Denmark is something every Filipino should aspire to model their lives from.
To her fellow overseas Filipino workers who want to follow Anjelli's journey, she shared this piece of advice: "Never limit yourselves. Meet every kind of people, every kind of nationality. What happened to me happened because I have a lot of people supporting me and they come from different backgrounds and they're still working with me."
With an ever-growing market for organic and vegan restaurants in Denmark, Requintina said she sees this as an opportunity to cultivate her business further in the next few years.
ALSO READ: Former Pedicab Driver, Balut Vendor Makes it Big in Ireland