It's a common misrepresentation that Filipinos living overseas have it so much better than we do back home. The main difference is the opportunities available to them, but the hardships and hard work required are just the same, maybe even greater.
ALSO READ: Former Pedicab Driver, Balut Vendor Makes it Big in Ireland
And so, many Filipinos who are barely getting by overseas also look for other means to "succeed" in their part of the world. Some do this by taking on many side jobs to "hustle," while others also try their luck – and some do get really lucky.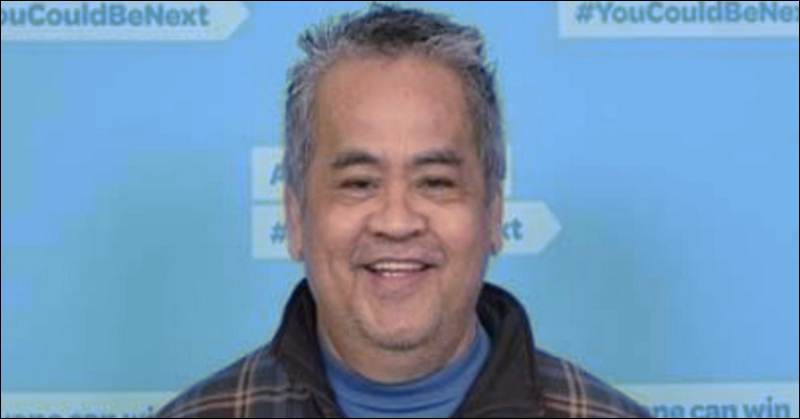 Filipino Janitor in Canada Wins Lottery Jackpot, Dedicates Win to Family
A Filipino who works as a janitor in Canada is now CAD 7 million richer after winning the jackpot prize in a lottery last April, as shared in a report by GMA News.
Vito Halasan took home the grand prize on April 27, 2019, a few days after celebrating his 58th birthday, according to a press release from the British Columbia Lottery Corporation (BCLC).
The 58-year old janitor, who lives in Surrey, recalls the moment when he matched all six numbers on his Lotto 6/49 ticket. "I remember scanning my ticket and seeing all these numbers," shares Halasan. "I have very bad eyesight so I had to hold the ticket right up to my face. I couldn't believe it."
After realizing that he just won, he called his daughter who doubted him at first and had to check online several times to confirm the win.
When asked about his plans with the huge windfall, Halasan shared that he plans to use his winnings to buy a house for his children and grandchildren.
Halasan shared that he buys lottery tickets so "he can dream." He dreams of being able to take care of his children and make their future better.
With the big blessing that has come their way, Halasan is much closer to realizing his dream of buying a nice house for his children and grandchildren.
Despite the win, Halasan shared that he does not intend to quit his job yet as a janitor.
Truly, fortune favours those who work the hardest. And Halasan, being a Filipino parent, still thinks of his children, and even grandchildren despite being almost at the age of retirement. Truly, his story is a testament of a parent's love for his children, as well as the dedication he puts in his work despite making it big with an unbelievable win.
ALSO READ: [WATCH] Former Fish Vendor is Now Owner of a College in London