Many Filipinos aspire to work abroad for many reasons. Most of them want a better life for their family and some pursue better careers abroad. Filipinos can't be blamed for dreaming about a better life. Since some works here are unstable and other countries offer good compensation packages, they try to look for opportunities outside the Philippines.
Also Read: 8 Reasons Why You Should NOT Work as an OFW
If you are one aspiring OFW, your opportunity is endless outside the country. You will find good employers abroad whether you work in the industry you like or not. To help you with your future venture, here's a blog that will guide you in finding your job abroad, specifically in Saudi Arabia.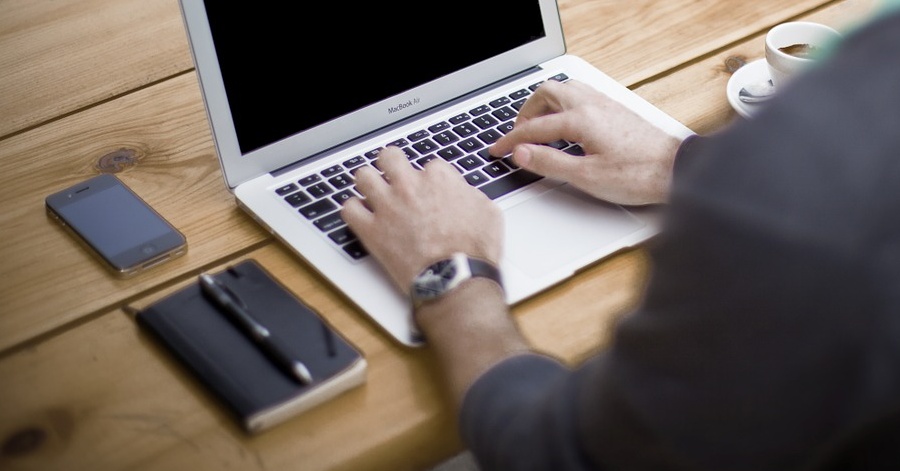 12 Jobs Banned for Non-Saudi Citizens – Not Available for OFWs
For people who have no specific professions, you might ask whether all jobs are available for you in Saudi Arabia. Unfortunately, no. There are jobs that are strictly for the citizens of Saudi Arabia, which means that OFWs cannot avail of those opportunities.
To be specific, there are 12 works areas that are not available for non-Saudis. These are the following:
Outlet selling of carpets
Retail selling of home furniture and office equipment in shops
Selling of ready-made clothes, men's supplies, and children's garments
Shops for household utensils
Pastry shops
Optical shops
Watch stores
Medical equipment stores
Selling of car spare parts
Electrical and electronic stores
Construction material shops
Automobile and bike shops
If you encounter someone offering jobs for you in these areas, think twice. These are untouchable work areas and only available to the citizens of Saudi.
Don't worry, there are still a lot of jobs available for you in Saudi Arabia. These are restricted because these areas have something to do with the culture of the country and as well other things that are already included in the laws of the Kingdom.
10 Most Popular Work Industries in Saudi Arabia
There are many work areas in Saudi Arabia that are popular for OFWs. Even if you get a job that is not exactly where your profession is aligned, you can still grab an opportunity here and be successful.
Here are the top 10 popular work areas in Saudi Arabia that you can look into if you are trying to find a job in this country.
Petroleum Engineers
Surgeons
Employees in multinational companies
Bank employees
Jobs in the IT industry
Project managers
Ads and Creative Designers
Media and Public Relations
Real Estate Agents
English Teachers
If you are interested in these work areas, you are free to choose the career you want. Make sure to consider your profession, skills, and competence. You will get a better chance of landing a job in one of these areas if you completed your education and have worked in these industries before you go to Saudi Arabia.
Tips to avoid the jobs that are not for you
Indeed, not all jobs in Saudi Arabia are for OFWs. But, what if you don't know anything about this at all? How can you avoid saying yes to jobs that are not for you?
There are a couple of things that you need to do so you can avoid jobs that are not for you. We have provided you some tips that you can use. To start off, remember the jobs that are not available for OFWs. Then, follow these tips:
1. Do your own research about the job you want.
The first and most effective thing to do is to do your own research. Since you have plans to work abroad, it will help you a lot if you know the restrictions in the country where you are going someday. Research about jobs in Saudi Arabia. Collect the information you found and don't hesitate to rely on them when looking for a job.
2. Apply to reputable companies.
Once you know the jobs that are only available to you. Look for companies that pay well. Most of them are reputable companies that treasure their employees. Apply to the companies you know well and do your research if you are not contented with what you see on their websites. Doing this will save you from scams and fraud on the internet. It will also help you avoid fake recruiters.
3. Make sure that the agency handling your application is legit.
If you will undergo the hiring process of an agency, ensure that you are talking to a legit recruiter. Never fall under the trap of those scams and fraud. To check whether the agency handling your application is legit or not, try to communicate with POEA and check with them if the recruitment agency is licensed to do business in and out of the country.
4. Read the employment contract.
When reading your employment contract, spot the area where it says "job role" or "job responsibilities." Make sure that your job role is not any of those restricted only to the citizens of the Kingdom. The same applies to job responsibilities. Ensure that you are not doing a job that connects you with the forbidden jobs in Saudi Arabia. Don't just sign the contract. Read it for your own good.
5. Look into the company or business.
Finally, you should look into the business that is trying to hire you. The company should not be anything related to the list of 12 non-workable areas for Filipinos. You can go for corporate companies and jobs but don't dive into specific jobs in carpet stores or automobile shops.
Final Thoughts
Looking for a job might seem challenging but eventually, you will going to learn how to go about finding a job. As you choose the country where you want to work, try to learn about the limits they give to expats. Set this blog as an example. It's not only Saudi Arabia that has limitations for OFWs. Even countries like Dubai, Abu Dhabi, Qatar, Canada, Australia, and others have restrictions as well. For example, in Canada, expats can only choose to live in certain towns and work there while they slowly earn their residence visas.