Expired Iqama is one problem that OFWs in Saudi Arabia face, particularly when entering or exiting the country. If you are wondering whether it is possible to file for an exit visa with an expired Iqama, the answer is yes. There is a grace period that allows you to file for an exit visa even with an expired Iqama, but with specific restrictions.
Also Read: Saudi Arabia Do's and Dont's
To make it easier for you, we crafted a complete guide to getting an exit visa even with an expired Iqama.
What Is Iqama?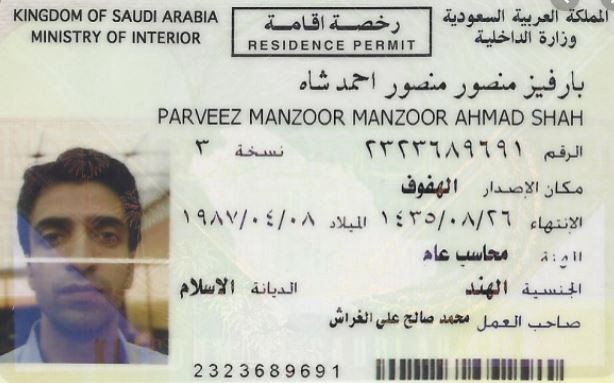 An Iqama, otherwise known as a work permit and residency card, is a mandatory requirement applied for and secured by a local sponsor or employer for his non-Saudi national. It is indispensable for foreign employees as part of their immigration and labor policy compliance while working in the country. It details the specific duration that an employee can stay, though, for those in the private sector, it is limited to one year, renewable after that.
It is in the form of a small, stiff rectangular ID card issued by the Ministry of Interior of the Kingdom of Saudi Arabia. The ID itself includes the employee's personal details: name, photo, nationality, and date of birth, information on the employer, and a 10-digit ID number.
Why Is Iqama necessary?
Out of the 31.8 million people in Saudi Arabia, about 11.7 million are foreigners. Because of the sheer number of foreign nationals in the country, the government imposes strict requirements for all states' immigrant residents. Its 2016 working population was roughly 3 million people, three-quarters of whom are foreigners. For securing an Iqama, employers play a pivotal role in this process.
How to apply for an Iqama?
To secure an Iqama – a work authorization for foreign employees – the sponsoring or local host company needs to apply for a Block Visa approval from the Ministry of Labor and Social Development (MLSD). Block visas are quotas issued by the MLSD to sponsor foreign national employees for long-term work permits. It is granted based on the applicant's nationality and the country of origin concerning academic qualification. With the approval of the Block Visa in hand, the sponsoring company must obtain a Visa Authorization number and Power of Attorney through the Ministry of Foreign Affairs.
When applying for a work visa in the country of residence at the appropriate Saudi Diplomatic Mission of the foreign employee, a medical certificate issued by an approved medical center must accompany it. Once the work visa is approved, the employee must apply for a work permit and Iqama within 90 days of arrival. An exit/re-entry permit will be obtained via the Ministry of Interior if they have a valid work permit and Iqama.
How to check the Iqama's Validity?
If you are an employee and are concerned about the validity or expiration of your Iqama status at the Ministry of Interior's website, prepare the Iqama number, and check its validity.
Are there any fees associated with getting an Iqama?
Under the law of Saudi Arabia, an employer is liable for all fees associated with the work permit and Iqama of a foreign employee. The employer is also required to pay for the repatriation ticket fees if the employee ceases employment with the company.
As of June 2017, the country instituted a new tax for its foreign residents. The law does not define who should pay this fee. That said, it means it is at the employer's discretion whether they will cover the cost. Since January 2018, the expat levy has been set at SAR 400 per month per expat worker. It was assigned to SAR 600 in 2019 and then eventually to SAR 800 in 2020. Additionally, the law required the dependents listed in the Iqamas to pay a levy set at the following rates:
July 1, 2017: SAR 100 per month, per dependent
July 1, 2018: SAR 200 per month, per dependent
July 1, 2019: SAR 300 per month, per dependent
July 1, 2020: SAR 400 per month, per dependent
This tax will cover over 94,000 expat workers in Saudi Arabia, although most are not from professional companies that may not absorb the expat and dependents' levy.
How to secure an exit visa from the Jazawat Office?
To secure an exit visa, an applicant must:
Check whether he has any Traffic Violation recorded on his Iqama.

Fill-up the form specified for Iqama application with information similar to those in the passport

Attach the picture of multiple visa applicant

Sign the form and have it stamped by the sponsor in the sponsor's or representative's presence.

Present the original valid passport of the visa applicant with the photocopy of his valid Iqama, which will cover the duration of visa (which he is applying for).

Pay the amount of SR200.00 for an Exit and Re-Entry Visa on one of the accredited Banks for that purpose.
After completing all the required papers and submitting the request, the requester must follow-up at the Jawazat's Office on the following day to receive the passport and the visa.
What are the Steps in Processing an Exit visa even when you Have an Expired Iqama?
If you are employed then your employer must log-in to his Absher account and click on the"issue work permit for final exit" button. They may also go to Jawazat Office. However, if your Iqama has expired for more than 30 days and you wish to renew your Iqama, then there is no way you can file for sponsorship. This is because only the indicated sponsor can process it. However, if your Iqama has been expired for so long and your employer has no plans of processing it, you can do the processing by going to the Saudi Ministry of Labor and giving the relevant details required.
Lastly, note that it is possible to file for an exit visa even if you don't have Iqama, but it's risky. This will entail surrendering yourself to Saudi Police Station, so they can repatriate you and have you deported. It might end up in a detention, so it's better to ask for help from the Philippine Embassy.
Note that these processes are only intended for OFWs who don't work as domestic workers, because they are the ones who have the freedom to go out.