The Department of Foreign Affairs (DFA) has called on overseas Filipino workers (OFW) whose voter registration has lapsed to re-register starting December 16, 2019 to September 30, 2021.
ALSO READ: DFA Advisory – Renew Passport One Year Before Expiry Date
According to the DFA, the Commission on Elections (COMELEC) has deactivated 578,185 overseas voters for failing to participate in the 2016 and 2019 National and Local Elections.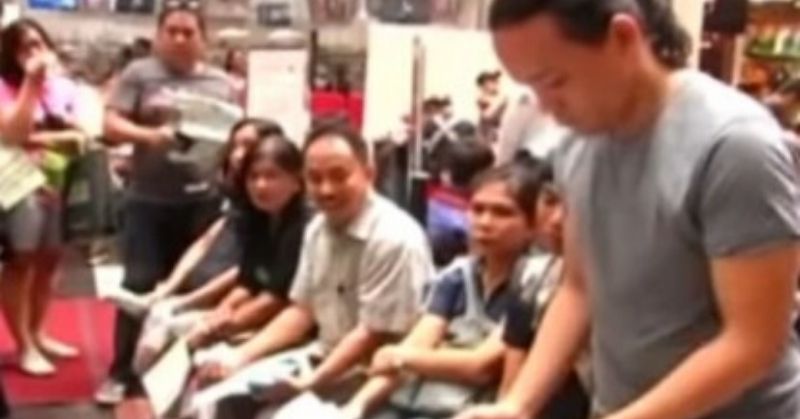 DFA Calls on Deactivated OFW Voters to Re-Register
The DFA urged OFWs to re-register so that they could take part in the next presidential elections in 2022, as shared in a report by the Manila Bulletin.
In a statement, the DFA noted: "In this regard, the deactivated voters are urged to re-register for them to be able to participate in the 2022 presidential elections."
Aside from OFWs, immigrants, seafarers, and students who are about to leave for abroad, and are not yet registered as overseas voters, may register from Dec. 16, 2019, to Sept. 30, 2021.
The DFA also noted that OFWs may re-register at any Philippine Embassy, Consulate General, Mission, or Manila Economic and Cultural Office (MECO), and Overseas Voter Registration Centers designated by COMELEC.
Meanwhile, all Filipino citizens who expect to be abroad from April 9, 2022 to May 8, 2022 during the overseas voting period for the 2022 presidential elections, and are at least 18 years old on May 9, 2022 and not otherwise disqualified by law, may register as an overseas voter at the above mentioned locations, the DFA clarified.
Statistically, Filipinos in the Middle East and African (MENA) Region lead the number of overseas voters registered for the midterm elections on May 13 this year, as per data from the Office for Overseas Voting of the Commission on Elections.
In the Asia-Pacific, there are 393,728 land-based voters and 7,662 registered seafarers, accounting for a total of 401,390 voters.
Meanwhile, in the Americas, there are 334,947 land-based voters and 10,471 registered seafarers, for a total of 345,418 voters.  
And finally, Filipinos in the European region account for a total of 187,621 voters. 
In total, there are 1,822,115 overseas Filipino voters, 43,033 of them seafarers and the rest land-based.
Though it's still a long way to go before the next local and national elections, the DFA urges OFW voters to re-register as soon as they can because they may not readily have all the documentary requirements needed for this task, and so they must allot some time to prepare their documents to re-register.
ALSO READ: List of Valid IDs Accepted for Passport Application