When it comes to renewing your Philippine passport, it's better to do it sooner than later! In fact, it would be wise for you to renew it at least one year before your passport validity expires.
ALSO READ: DFA Shortens PH Passport Processing Time, Now as Fast as 6 Days
Last week, the Department of Foreign Affairs (DFA) issued an advisory stating that there will be no extensions for e-passports, and has advised Filipinos to renew their passports earlier.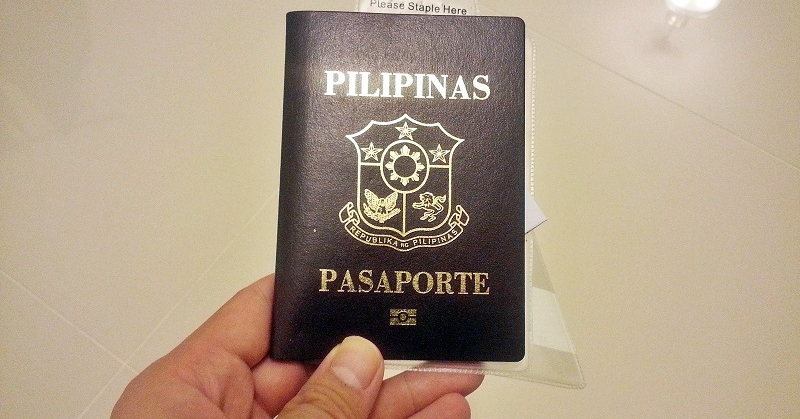 Filipinos, Renew Your Passports One Year Earlier – DFA
On 29 October 2019, the DFA issued a public advisory mentioning that in compliance with international standards, extending the validity of e-passports is no longer allowed. Hence, it is recommended that Filipinos renew their passports at least one year before the expiry date.
Here is the statement:
"The Department of Foreign Affairs (DFA) informs all passport renewal applicants that extension of ePassport validity is no longer allowed in compliance with the standards set by the International Civil Aviation Organization (ICAO).
Passport holders are recommended to renew their passports at least one year before the date of expiry. Appointments for passport applications in the Philippines may be done through https://www.passport.gov.ph/.
The DFA appreciates the continued cooperation and understanding of the public."
SOURCE: https://dfa.gov.ph/dfa-news/statements-and-advisoriesupdate/24873-public-advisory-on-the-extension-of-epassport-validity-starting-october-2019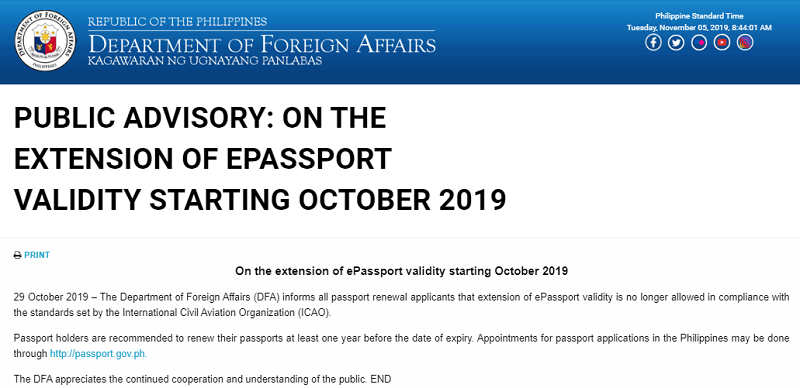 Before you renew your passport at DFA offices in the Philippines or abroad, keep in mind that no appointment is needed for the following applicants:
Solo parents;
Senior citizens;
Pregnant women;
Persons with disabilities (PWDs);
Minors seven (7) years old and below; and
OFWs with proof of status (e.g. iDOLE Card, valid employment contract, work visa).
In case you need to make an appointment, we suggest that you set a schedule with the nearest DFA office to ensure that everything goes smoothly and on time for your intended date of travel. What's more, don't forget to bring your valid IDs and supporting documents.
ALSO READ: No More Online Appointments, OFWs Can Walk-in at DFA to Renew Passport