Most of the things worth accomplishing in life are done with detailed preparation, hard work, but most of all, unity. This was something proven to us, yet again, by some 7,127 (close to the number of islands of the Philippines) Filipinos, who took part in the first and biggest synchronized dance held in Sorsogon last October 31.
Over 8,000 locals joined the Guinness world record-breaking Pantomina, the synchronized courtship dance popular in the Philippines' mineral-rich, volcanic Bicol region.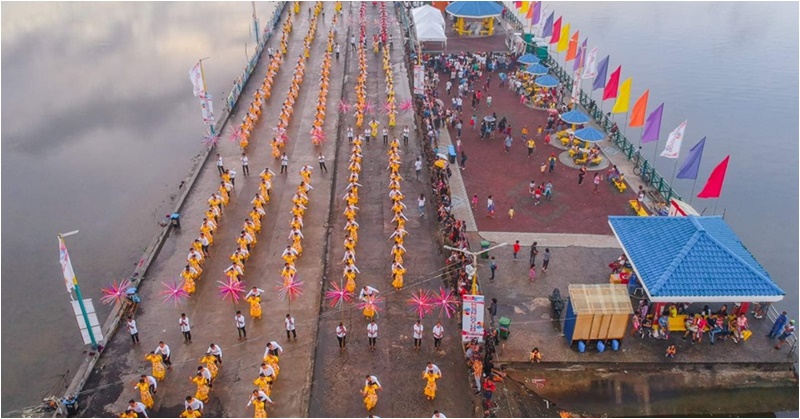 [VIDEO] Filipinos Make New World Record for Synchronized Folk Dance 
With this amazing gathering of sorts, the Philippine province of Sorsogon has just set a new world record, as shared in a report by the Gulf News.
On the day of the event, officials from the Guinness World Records were in attendance to witness over 7,127 people join the synchronized "Pantomina", a regional folk dance also known as the "dove dance", which mimics courtship or doves flying.
LOOK: Continuous rains did not stop the fun in the iconic Rompeolas in Sorsogon City as 7,127 dancers took part in the momentous feat to bag the Guinness World Record for the Largest Filipino Folk Dance. #KasanggayahanFestival2019#ItsMoreFunInThePhilippines#MoreFunForever pic.twitter.com/PbzCExsVKT

— Visit Philippines (@TourismPHL) October 31, 2019

In a statement shared by the province's official spokesperson, "A new world record is now awarded to Sorsogon Province for the first Filipino synchronized folk dancing execution, Mabuhay ang mga Sorsoganon! (Long live the people of Sorsogon!)"
The popular folk music, with lyrics written in Bicolano, (one of the 187 languages and dialects in the Philippines), was broadcast on public radio.
The performance was then boosted by loudspeakers arrayed on the main city roads around the provincial capital, also known as Sorsogon, all the way to the local pier.
The province of Sorsogon is well-known for its "Butanding" (whale shark) tourism, hot springs (Irosin town), wave surfing (in Gubat town), trekking to difficult-to-reach waterfalls (Bulusan) and Pili nuts.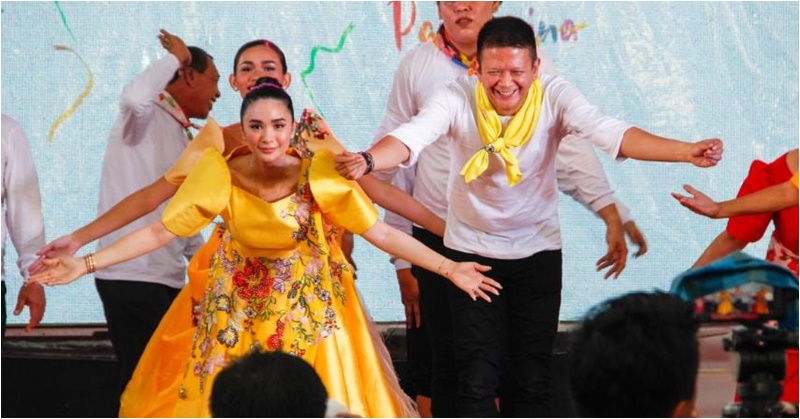 The province's official entry for the Guinness Book of World Records kicked off at 5 pm local time and was graced by the new governor, Chiz Escudero, a former Philippine Senator, and his wife, actress/social media influencer Heart Evangelista.
The Pantomina is a Bicolano folk dance that took inspiration from the Spanish word for "pantomime", because of its courting/wooing movements. Its old name is "Salampati," which is a Bicolano term for doves, so the dance is sometimes referred to as the "dance of the doves."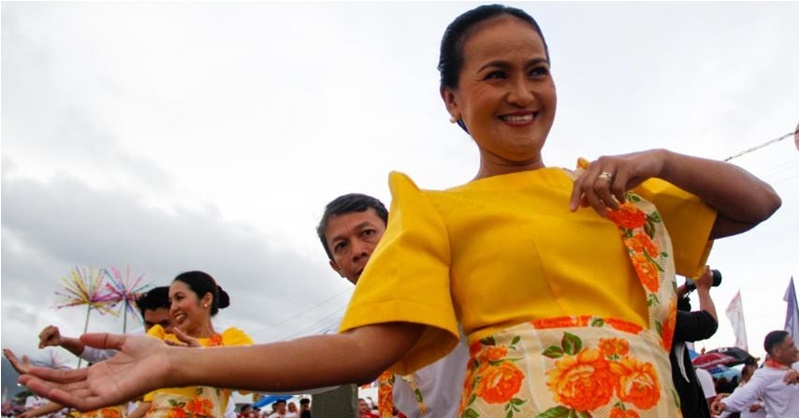 With major city roads shut in the region for the event despite the inclement weather on that day, some 7,127 participants energetically took part in the synchronized performance which has set the Guinness World Record for the Largest Filipino Folk Dance. 
Here's a video posted by nethStories/YouTube on the highly celebrated event:
Congratulations to the province of Sorsogon for setting a new world record! We are very proud of your accomplishment! 
ALSO READ: BCDA Launches 100-day Countdown to 30th SEA Games with Tree Planting