Just under a hundred days before the 30th Southeast Asian Games (SEAG) kicks off, the Bases Conversion and Development Authority (BCDA) has launched a series of tree-planting activities in New Clark City.
The activity, which was dubbed "100 Trees for 100 Days", is part of the BCDA's commitment to promoting sustainable living, and was held a week before national athletes transfer to the New Clark City Athletes' Village. Clark will serve as the main hub for the biennial regional meet which will begin in November.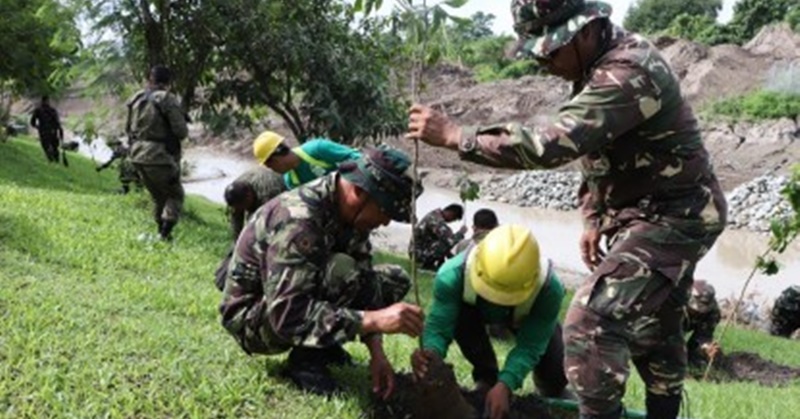 Tree Planting Activity Marks 100-Day Countdown to 30th SEA Games
Among the first batch of trees planted by participants from BCDA and its business partners, MTD, the Philippine SEA Games Organizing Committee (Phisgoc), Capas local government unit and police, and the Philippine Army were narra, bignay, and dita, as shared in a report by the Philippine News Agency.
According to BCDA Vice President for Business Development and Phisgoc Deputy Director-General for the Athletes' Village Arrey Perez, the initiative "symbolizes the planting of hope."
Perez shared, "We have not come this far to only go this far. We are here because we only have 100 days to go before a major event, the SEA Games. But more than that, we gather today to plant trees for our future, especially our youth".
He added that the event is part of BCDA's legacy to do small things that will last.
Commenting on the activity, Lawyer Joanna Eileen Capones, BCDA Vice President for Investments Promotion and Marketing noted: "BCDA is committed to developing New Clark City consistent with the UN Sustainable Development Goals. Today's event shows that our partners, our communities, and our stakeholders share that commitment with us. We work as one, we win as one."
Meanwhile, for his part, Engr. Patrick Nicholas David, president of the infrastructure developer MTD Clark, Inc., explained that the initiative will ensure that New Clark City will be truly resilient, and is not merely an afterthought.
David pointed out that the environment was the first area considered by the BCDA to ensure there are biodiversity and a good environment in building a city.
New Clark City is envisioned to be the country's first smart, green, and resilient metropolis.
It is also the site of the new and world-class sports complex that will be used for the upcoming SEA Games. Among the facilities in the sports complex include the 20,000-seater Athletics Stadium, the 2,000-seater Aquatics Center, and the 525-bedroom Athletes' Village.
ALSO READ: Here's What the PH's First Eco-Airport Looks Like