Few months ahead of the 2019 Southeast Asian Games (SEA Games), where the Philippines was tipped to host the regional biennial meet, developments in line with the Duterte Administration's Build, Build, Build Programme are steadily growing into fruition.
Among these projects is the PHP 120-B New Clark City Phase 1-A in Capas, Tarlac, which will be one of the major venues for the tournament, which was projected to be completed on October 15, 2019, as per a top executive of infrastructure developer, MTD Philippines Inc.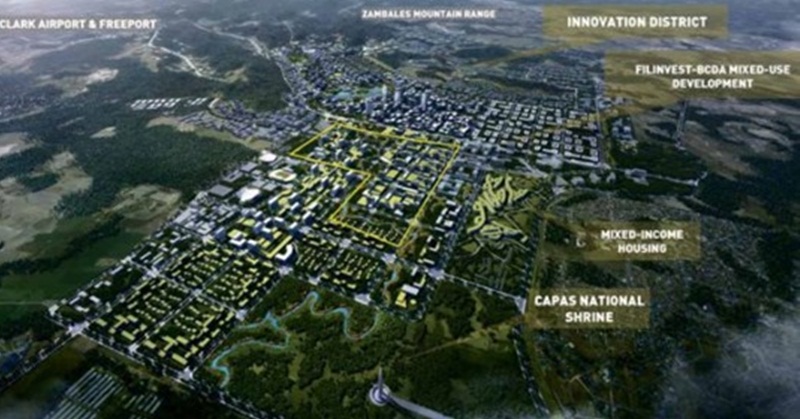 [WATCH] Here's what the New Clark City Looks Like at 80% Completed
Earlier this year, MTD Philippines Inc. president Patrick Nicholas David announced that the construction of the National Government Administrative Center (NGAC) Phase 1A already reached its 55-percent completion mark, and is now at 80 percent, just in time for the inauguration of the SEA Games in November, as shared in a report by PNA.
In line with this, the Bases Conversion and Development Authority (BCDA) and its contractor confirmed that the facilities being constructed for the 2019 Southeast Asian (SEA) Games are ahead of schedule mere months (approximately 60 days) before the biennial meet starting October.
In an ocular inspection led by MTD Construction Pres. Nico David, the top executive shared that the Aquatic Center, and is certified Class 1A by the International Swimming Federation (FINA), is at "90% completion".
Furthermore, the venue, which shall be used to host major swimming events moving forward, is expected to be fully operational by August 31.
Video: New Clark City: 80% Completed
If you're curious to know more about the progress this project has made, check out this video shared by the official Build, Build, Build page on Facebook:
To these developments, Tarlac Governor Susan Yap has expressed her all-out support for New Clark City (NCC) and the inclusive development that it can bring to the province and the region.
According to Yap, the NCC will promote a domino-effect locally in terms of development and boost the livelihood of many, especially the Tarlaqueños.
"I am excited for the development that comes with the construction of NCC, a modern metropolis envisioned to be the next growth driver in Luzon. It will be the country's first smart, green and resilient metropolis in the country," Yap shared.
The vision behind the development of the NCC is to decongest the capital by bringing government offices outside the National Capital Region.
And through this, the the NGAC also aims to bring more opportunities to the provinces.
ALSO READ: President Duterte to Launch PH's First Landport on Nov 5