In an update announced by the government, the pilot testing of the national ID system is expected to push through starting September, as expected.
In an economic forum held last Tuesday (August 27), Socioeconomic Planning Secretary Ernesto Pernia shared that if the test becomes successful, the government will bolster the project's implementation starting year-end, targeting up to 15 million registrants then another 50 million by 2021.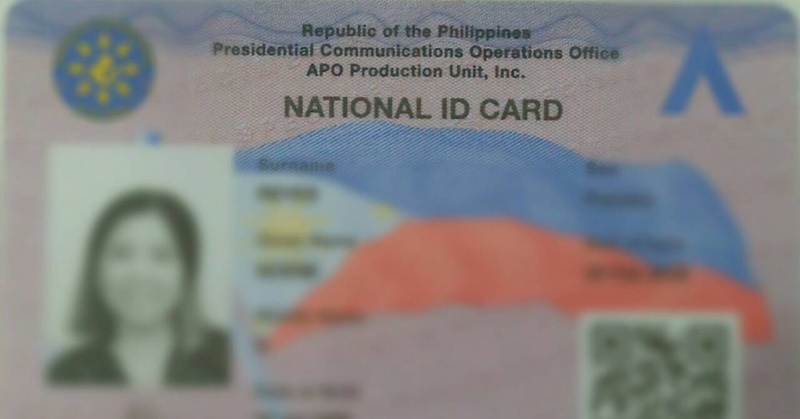 PhilSys ID All Set for Pilot Testing Next Month
Pernia revealed that around 107 million Filipinos, including overseas Filipino workers (OFWs) and alien residents in the Philippines, would be covered by the National ID system by the end of the Duterte Administration, as shared in a report by CNN Philippines.
According to the Socioeconomic Planning Secretary, "Pilot test of the National ID registration process [will be] for recipients of CCT (conditional cash transfer), UCT (unconditional cash transfer), seniors and some government employees to check if the process works well before ramping it up exponentially to cover more registrants".
The pilot testing is expected to run from September 2 until December of this year and aims to register a substantial number of Filipinos in the country.
Among the key information to be reflected in the ID card will be the holder's demographic information such as the holder's full name, sex, date of birth, place of birth, blood type, address, and whether they are Filipino or an alien.
Furthermore, biometrics information will also be collected, including facial image, a full set of fingerprints, iris scan and other identifiable features that are necessary while it will be optional to give one's mobile number and email address.
It can be recalled that President Rodrigo Duterte has signed the Philippine Identification System Act in August of last year.
The initiative aims to create a single unified official identification card for all citizens that would incorporate all functions of government-issued IDs.
As part of the law's IRR, the Philippine Statistics Authority, National Privacy Commission, the Department of Information and Communications Technology and the multi-agency PhilSystem Policy and Coordinating Council will work together to address all the privacy concerns regarding the ID's implementation.
Commenting on the update, Bangko Sentral ng Pilipinas (BSP) Gov. Benjamin Diokno said his agency would print the national ID.
According to Diokno, "The BSP has volunteered to print the ID so as not to delay the printing because if you bid this out, the losing bidders will challenge the winning bidders, it will go all the way to court, it could take years so we volunteered, we will print it, it's a government to government contract."
ALSO READ: Gov't to Conduct Mass Registration of National ID by 2020