In the past decades, there has been a great surge in the number of Filipinos taking up nursing courses in the country, in the hopes of finding a lucrative job overseas. This sad reality may not sit well with patriotic citizens, but the phenomenon can be seen as a reflection and a response to the reality that nurses or citizens in general, are experiencing from working in the country.
While there may be various angles which can be taken in regard to this "problem," unless we recognize the fact that somewhere along the way, there has been an issue which has yet to be addressed, which brought us to this kind of phenomenon.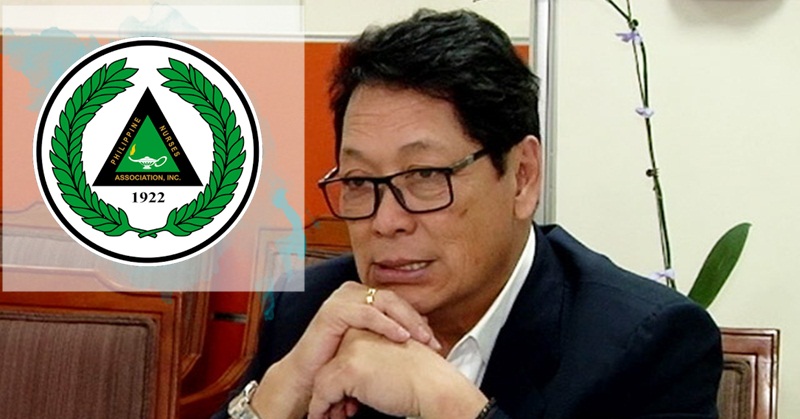 Deployment of Filipino Nurses Overseas to be Limited Starting this Year
In line with this, Secretary Silvestre Bello III of the Department of Labor and Employment (DOLE) announced that it is planning to limit the deployment of nurses to other countries, as shared in a report by the Philippine News Agency.
According to the labour chief, they are looking at the possibility of lessening the number of medical professionals, including nurses, being sent overseas.
He explained that it has been achieved in the the deployment of construction workers earlier this year, and it could also be the case for nurses.
The decision comes from the call raised by the Philippine Nurses Association (PNA) regarding the worsening shortage of nurses in the country.
"All the while, I thought there is an oversupply of nurses. But I just learned that those graduating with nursing degrees and have passed the Board only train for two years and will go (abroad)," Bello explained.
He also pointed out that the "slowdown" aims to address the need for nurses in healthcare settings, in order to deal with the needs of citizens, particularly the senior citizens.
Furthermore, Bello shared that the government should do something by increasing the salaries of nurses for them to stay in the country.
Regarding this point he raised, the DOLE chief said the salary increase for nurses would be discussed with the Department of Budget and Management.
At present, there is a huge demand for Filipino nurses in countries in Europe, and the Middle East, among others. Also, Japan has recently expressed its readiness to acquire more Filipino nurses to fill in jobs in the health care industry, which is among one of the major industries affected by the labour crunch in the country.