An SUV with a registered license plate 'ASN FLU' sparked outrage on social media as Anti-Asian American hate crime continues to rise in the US.
READ ALSO: 65-Year-Old Alleged Filipina Kicked to the Ground in New York Attack
The vehicle, identified as a 2013 Chevrolet Suburban, is registered in California, as per vehicle research website VinCheck.Info.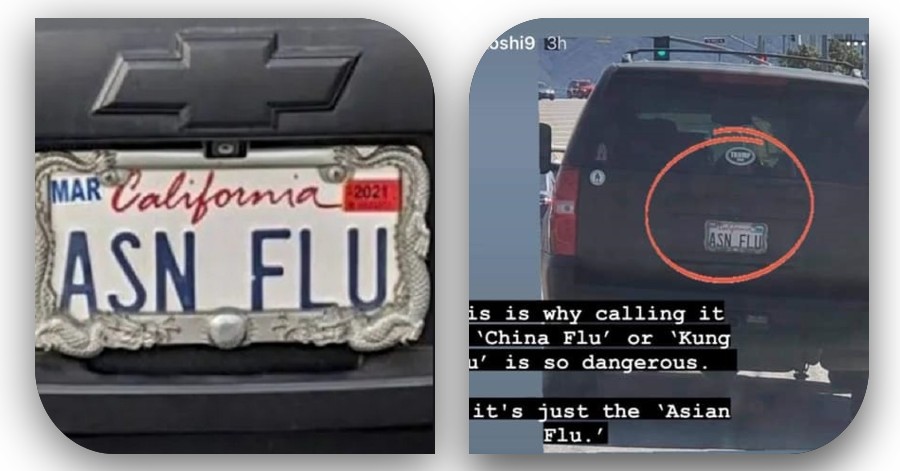 LOOK: 'ASN FLU' License Plate Sparks Outrage on Social Media
The controversial vehicle was spotted with a Trump sticker. The former President is known for routinely blaming China for the coronavirus pandemic, and even calling COVID-19 "Chinese Virus" and "Kung Flu", reported by Patch.com.
In line with this, the California Department of Motor Vehicles (DMV) confirmed to AsAmNews that it did issue the vanity license but said it originally approved the application for the license in 2006.
"The DMV currently does not have the authority to cancel this type of plate due to the court ruling in the Ogilvie case," it said.
Netizens have criticized the owner of the vehicle for spreading hate and being insensitive, Indy100 reported.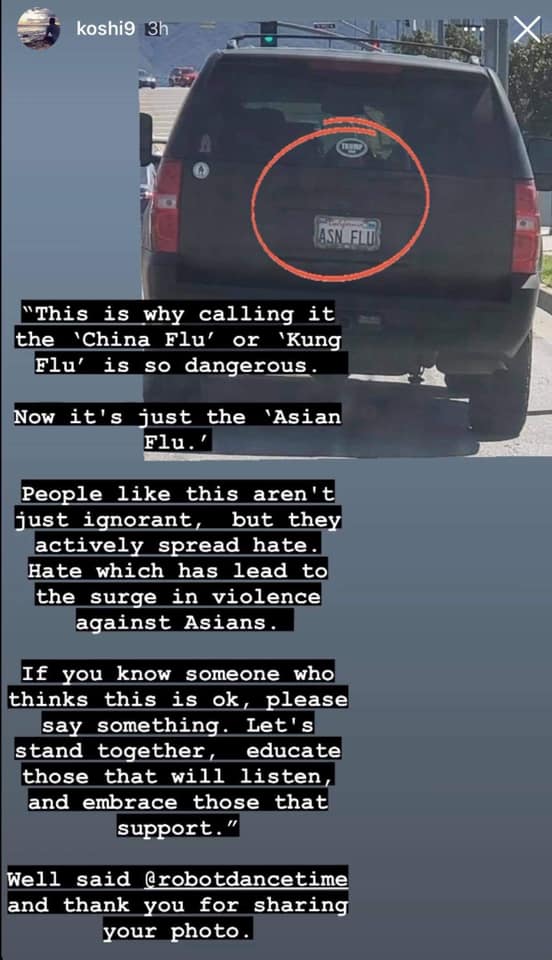 "This is why calling it the 'China Flu' or 'Kung Flu' is so dangerous. Now it's just the 'Asian Flu'," the caption in the viral photo read.
"People like this aren't just ignorant, but they actively spread hate. Hate which has led to a surge in violence against Asians," it added.
A surge of hate and violence against people of Asian descent around the United States began last spring, in the early days of the coronavirus pandemic.
According to the New York Times' data, there have been more than 110 episodes since March 2020 in which there was clear evidence of race-based hate.
However, the numbers may be only a sliver of the violence and harassment given the general undercounting of hate crimes, but the broad survey captures the episodes of violence across the country that grew in number amid the former president's direct verbal attacks against China last year.
The rise in hate crime against Asian-Americans has prompted President Joe Biden to take condemn the vicious attacks.
READ NEXT: China Rolls Out Vaccination Campaign for Expats