There are plenty of tings to deal with when it comes to construction and building work. One of these things is installing pipes, whether for water source, drainage, or gas supply and exhaust. But to be able to get on with this kind of job, you will need to have some form of training. The good news is, you can do so through the TESDA Pipefitting Course.
As you can imagine, there's lots of technical knowledge and skills you need to gain to become a qualified pipefitter. Aside from getting credits and potentially a certification after this training, you can become a qualified worker needed in various parts of the world. How cool is that? If you're interested in working as a pipefitter for big companies all over the world, or perhaps to start a business of your own, then make sure to read the rest of this guide.
Guide in Applying for TESDA Pipe Fitting Course Online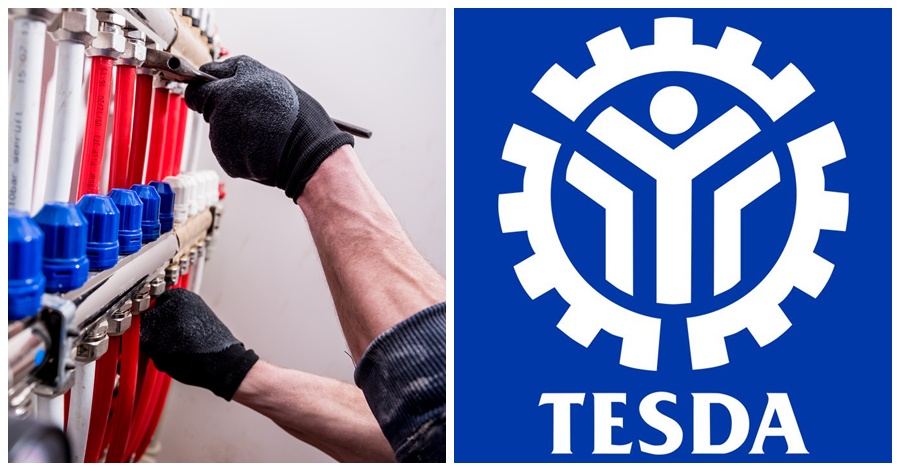 If somehow you ended up on this page without any idea of what pipefitting is, don't panic! We'll explain it in simple terms for you.
Fitting pipes or tubes is a process that involves the installation of pipes or tubes. This work is usually carried out for various industrial applications such as waste management, mining, and manufacturing.
Materials and techniques vary from country to country when it comes to installing pipe.
A pipe fitter knows that a client needs to transport various materials, but doesn't know how to do it all the time. This leaves the client to choose the type of pipe that's most appropriate for the project.
The factors that influence the choice of pipe or tubing include the material being used, the type of pipe needed, and the environment where it's being transported. Also, the size and type of pipe used are often affected by government regulations.
The pipefitter is often left to decide what type of connection will work for his client's pipe or tube. There are various options such as elbow joints, reducers, and tees.
When a pipe system is installed, the telephone number of the pipe fitter should be kept. This ensures that the client can contact him whenever they need to repair or replace their pipe.
Aside from the hazards involved in the job, pipefitting also carries risks. For instance, working with in dangerous environments and with toxic materials can lead to accidents and injuries.
When pipes break, they can be a nuisance, especially for a skilled pipefitter. This course will teach you how to repair them, as well as how to perform other pipefitting tasks such as assembling and installing pipes. Here's what you can expect from this FREE course offered by TESDA.
Course Overview: TESDA Pipefitting Course
This course is designed to improve your knowledge and abilities in pipefitting. It includes the fundamental skills necessary to become a successful pipefitter. The Pipefitting NC II Course requires a minimum of 202 hours. However, this may vary from one training center to another. Undertaking this course, you can gain master the following competencies:
Cutting, beveling and / or threading pipes
Installing overhead piping system
Installing underground piping system
Interpreting technical drawings and plans
Maintaining tools and equipment
Observing procedures, specifications, and manuals of instructions
Performing mensuration and calculation
Performing tack welding
Preparing construction materials and tools
Qualifications
Trainees or students who want to join in this course should have the following credentials to qualify for the TESDA Pipefitting Course training:
A Filipino citizen
Has completed the Alternative Learning System (ALS) equivalent or at least ten years of basic education.
Can communicate in basic English, either oral and written
Physically and mentally fit
With good moral character
Can perform basic mathematical computation
With pleasing personality
Requirements
Aside from the eligibility criteria listed above, anyone can enrol in a TESDA Pipefitting Course if they can provide the following requirements:
Academic Record (at least a High School Diploma)
Good Moral Character Certificate or Honorable Dismissal Certificate
ID picture with white background (1×1 or 2×2), for record purposes
Medical Certification
NBI, Police and Barangay Clearance
NC Certification (if needed)
PSA Birth Certificate
Steps to Enroll for Pipefitting Course in TESDA
Before you start the course, make sure that you have all of the necessary documents in order to complete the necessary steps as follows:
Step 1: Visit the training facility of the TESDA to get the course that you want to take. Once there, ask any questions that you may have about the program.
Step 2: Take the admissions test.
Step 3: Complete all prerequisites (as listed above).
Step 4: Make sure to provide them with a phone number that will allow them to contact you if your schedule changes or the start date of your training.
Salary of Pipefitter from TESDA
A pipefitter's entry-level salary ranges from Php 8,000 to Php 10,000 per month. For those with more experience and expertise, the monthly salary can go up to Php 13,000. In the Middle East, where many OFWs are working, the average monthly salary for a pipefitter is around $800 (Php 40,580).
In Canada, pipefitter salaries range from 47,414 CAD (Php 1947767) per year to 78,195 CAD (Php 3,212,251) per year.
In other parts of the world, here are the average salaries for a Pipefitter:
Japan: The average monthly pipefitter salary in Japan is approximately 133,000 JPY (Php 59,012)
Singapore: Salaries for a Pipefitter in Singapore range from S$1,040 (Php 87,830) to S$2,777 (Php 104,815) per month.
Germany: The average monthly salary for a Pipefitter is between £450 (Php 26,579) and £1,560 (Php 92,140).
New Zealand: In New Zealand, the average salary for pipefitters is around NZD 72,375 (Php 2,638,792).
What Are Some of The Skills That A Pipefitter Must Have?
General Business and Administrative Skills: While working with pipes in confined spaces, such as bathrooms and confined areas, requires the ability to hold up various objects, while also having good control over one's hands.
Manual Dexterity and Physical Strength: When it comes to dealing with water pressure, it is essential that you have an understanding of how to work with plumbing systems.
Mechanical Know-How: You need to have an understanding of the various components of a plumbing system in order to effectively deal with water pressure. This discipline can be learned in various ways, including apprenticeship programs.
Problem-Solving and Troubleshooting Skills:
Regulatory Compliance Skills: Since plumbing issues can happen unexpectedly, a skilled and experienced plumber should have the necessary skills and experience to handle them efficiently. This is because a successful conclusion should be reached after the work has been completed.
Soft Skills for Plumbers: You'll also need to be able to collaborate and communicate effectively with other team members and customers. You'll need the following "soft skills" (both personal and interpersonal):

Ability to Follow Directions
Collaborating with Other Grade and Construction Workers
Convincing Customers to Invest in New Systems
Customer Service
Instructing Customers Regarding Use and Maintenance of Systems
Reliability
Resolving Problems with Customers
Teamwork
Training Assistants and Apprentices
Flexibility
Friendly demeanor
Getting along with coworkers

Attention to detail: As a pipe fitter, one of your duties is inspecting and maintaining the systems of pipes. These components are often subjected to various tests and repairs to prevent their malfunction.
Communication skills: Communicating with other pipefitters is very important for a successful project. This is especially true for those working in industrial settings.
Customer service abilities: Depending on their job title, a pipefitting professional may be responsible for meeting with clients. This job involves working with them to make them feel comfortable and solve their problems.
Resilience under pressure: While working with high-pressure systems, it is important that you remain composed and focused. This can help you avoid experiencing issues that can lead to frustration and minimize risk.
How to Land a Job After Graduating from Pipefitting Training in TESDA
There are many job opportunities in various establishments that require Pipefitting skills. Many of these establishments offer good wages.
The increasing popularity of Pipefitting has also created job opportunities for individuals with expertise in this field.
If you're looking for work as a Pipefitter abroad, then look no further than the POEA job boards. Here are the steps you can take to get started:
Step 1: Visit the POEA website at poea.gov.ph.
When you get to the website's homepage, scroll down a bit until you find the orange box labeled "Approved Job Orders of Licensed Recruitment Agencies."
This is located directly below the red box where you may check the status of recruitment agencies and just above the Philippine transparency circle seal.
Alternatively, scroll down to the bottom of the page until you reach the "Job Opportunities" area. Select "Job Orders through Licensed Recruitment Agencies" from the drop-down box.
The third alternative is to go to the "Online Services" section of the homepage's footer. Select "Verification of Agency Job Orders" from the drop-down menu.
This selection will take you to a new page where you can find the most recent job orders.
Step 2: Begin your search by looking through available job orders by position.
You can also look for available opportunities based on your position or work experience. Ignore the other two selections if you are looking for a job that is linked to your prior position.
Step 3: Enter the job title (Pipefitter) or other relevant keywords such as "steamfitter", "plumbing contractor", "plumber", and so on.
You can now enter the details of the position in the search box below. Simply enter the job title or keyword you're looking for in the box. You can, for example, type in "Pipefitter," "steamfitter," "plumbing contractor", "plumber" or any other relevant keyword. Then press the Enter key or click "Submit."
Step 4: Examine the POEA-approved job orders that are currently accessible.
The following page will display all of the job openings that contain the keyword you entered, such as Pipefitter, steamfitter, plumbing contractor, plumber, and so on.
You will also find information about the job orders, such as the date they were issued, as well as information about the hiring agencies.
Make a list of everything you'll need, such as:
Job role,
Recruitment agency, and
Place of work (country)
Pros and Cons of Being a Pipefitter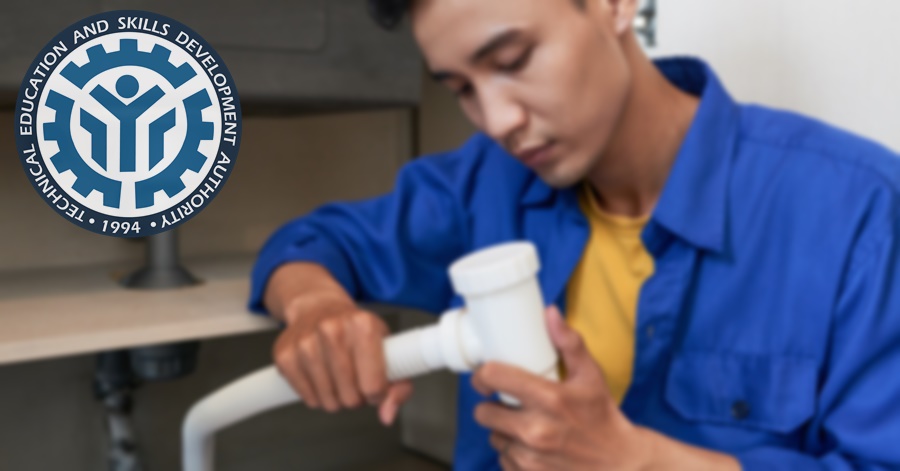 Pros:
There are many types of pipefitting jobs available in the market, such as pipe fitting for individuals who are passionate enough about practical work. People who excel in academic work are also good candidates for these types of jobs.
One other advantage of the piping career is that it only requires a certain amount of knowledge and skills to get started.
This career can also be advantageous for individuals who want to specialize in pipefitting. This profession usually requires no training except apprenticeship.
Pipefitting is a good choice for people who want to work in a friendly environment.
A career as a pipefitter pays well.
There are additional prospects for overtime.
Cons:
It is not suitable for people who are passionate about assisting and instructing others. It's simply realistic.
This type of work is usually performed under intense pressure to avoid accidents and emergencies involving pipes.
They may also be subjected to erratic working hours, with some being required to work both days and nights.
Video: What It's Like to Work as a Pipefitter Abroad
Here is a video posted by an OFW based in Japan who works as a pipefitter.  In this video, he shares what their regular day at work looks like. Their job is to fit pipes underground, and they use a variety of tools and equipment to get the job done. Watch this video until the end so that you'd know if working as a pipefitter is for you.
Frequently Asked Questions
What is the career track of qualified graduates and certificate holders of the TESDA Pipefitting course?
Graduates can get into various jobs after completing the Pipefitting Course from TESDA. One of these route is overseas work as offshore pipefitters. Fitting pipes for various systems such as hydraulics, cement pipes, and lines, offshore pipefitting services are performed in areas offshore.
Demand for pipefitters will be driven by the maintenance activities carried out in facilities that have extensive pipes, such as factories, mines, and power plants.
What are the tasks am I expected to accomplish as a pipefitter?
Connects pipe sections, related equipment and secure in position;
Makes in-depth and comprehensive sketches for pipe and equipment fabrication and installation;
Measures, cuts, threads, grooves, bends, assembles and installs metal, plastic and fiber glass pipes, valves and fittings;
Checks for and replaces worn components, do general maintenance work and may work on plant shut-downs.
Study drawings, blueprints, and specifications to decide on the type of pipe and tools to use, and lay out the sequence of task;
Uses testing equipment to check systems for leaks; and
What are the different types of Pipefitting tools?
A pipefitter may use various tools to shape, cut, and connect pipes. Some of these include a cutting torch, a fitter grip, and a pipe threader, and the following: Blow torch
Dies
Grinder
Level
Measuring tape
Pipe bender
Power tool
Pressure gauge
Saw
Welding torch
How long does it take for me to get profitable work experience as a pipefitter?
Becoming a pipefitter requires at least two to five years of experience in the field. You can start by taking various hands-on training courses and completing related work, such as the free course offered by TESDA.
What are my career advancement options as a pipefitter?
As a pipefitter, it is important that you continue your education. Some people start their own firms and become owners of large companies, while others work for other firms and become managers.
Where can I expect to work or be assigned as a pipefitter?
A pipefitter can work on different projects, which means their work environment can constantly change. They may be positioned in close quarters to access pipes or perform repairs to the infrastructure.
A pipefitter may work at different sites throughout the day. They may visit different types of establishments such as hospitals and clinics.
Do I need to undergo competency Assessment and Certification for the Pipefitting Course:
Students who took this course may be required to take a Competency Assessment before they graduate. This is applicable to all of the courses that they would take in their senior year.
Final Thoughts
Pipefitting can be an ideal job for those who are logical thinkers, problem-solvers, and are not shy of doing manual work.  As this can also be quite a technical job, training is necessary to get started and even if you wish to go up the ranks, especially abroad. There are many training and certifications offered out there for pipefitters, but why look too far when you can get started for free through the TESDA Pipefitting course? Ready to get started? Be sure to use the contact info in the following section to know more about the ideal training center and course for your skill level and goals in becoming a pipefitter. The training will be your stepping stone to reaching your goals,  whether locally or overseas!
READ NEXT: How to Apply TESDA Visual Graphic Design Course Online
Contact Information
TESDA (Technical Education and Skills Development Authority) Central Office
Address: E Service Rd, Taguig, 1630 Metro Manila
Contact Number:  +63288885641
Google Map Location: