Those interested in machines and mechanical work can benefit from the TESDA Heavy Equipment Operation Course. This line of work requires specialized skills and various competencies, which you can only get through training.
Also Read: How to Apply TESDA Automotive Servicing (NCII) Course Online
Moreover, since production and many fields in business and manufacturing require the use of machinery and heavy equipment, there is plenty of job prospects in this field, both locally and abroad. If this is something that interests you, then make sure to read it until the end of this guide.   
Guide in Applying for Heavy Equipment Operation Course Online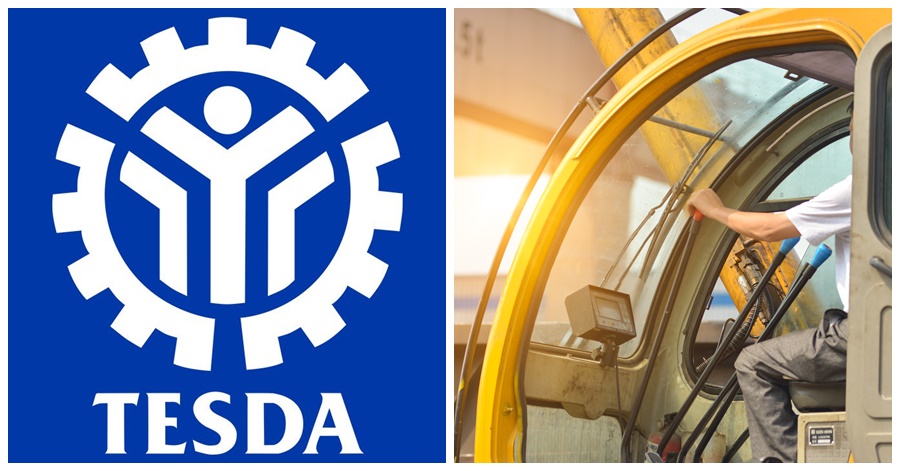 If you've never heard of this kind of work from anywhere before, then here's a brief overview:
If you like working on heavy equipment and are good at negotiating long, demanding hours, then becoming a heavy equipment operator might be for you.
If you're in the process of thinking about a career in heavy equipment, such as cranes and bulldozers, then this could be the job for you.
Heavy equipment operators work in the construction industry to move earth or other materials for the construction of buildings. They may also prepare the site for construction.
This job is characterized by long days and hard working hours. It usually involves working in a part-time capacity and is available if you are good at it.
If you're looking for a career in a booming industry, heavy equipment operator training could be the perfect fit for you. The first step you can take if you're in the Philippines is to undergo the FREE training course offered by TESDA.
Course Overview: Heavy Equipment Operation Course
The TESDA Heavy Equipment Operation Course is designed to equip individual with the basic, common and core competencies in Construction Sector, particularly in Heavy Equipment Operation.
This training comes in specialized courses, which cover the competencies necessary to operate different kinds of machines and heavy equipment. They are as follows:
Articulated Off-Highway Dump Truck NC 11
Backhoe Loader NC II
Bulldozer NC II
Concrete Pump NC II
Container Stacker NC II
Crawler Crane NC II
Forklift NC II
Rigid off-highway dump truck NC II
ROAD ROLLER NC II
Rough-Terrain Crane NC II
Screed NC I
Gantry Crane NC II
Hydraulic Excavator NC II
Motor Grader NC II
Tower Crane NC II (Crane Operator)
Transit Mixer NC II
Truck-Mounted Crane NC II
Wheel Loader NC II
Paver NC II
Some of the technical skills that you will gain from this course include:
Preparing constructional materials and tools;
Performing mensuration and calculations;
Observing procedures, specifications and manuals of instruction;
Maintaining tools and equipment; and
Interpreting technical drawings;
Troubleshooting Services engine system;
Troubleshooting Services hydraulic system;
Troubleshooting Services power train system;
Troubleshooting Services undercarriage system.
Qualifications
Trainees or students who want to join in this course should have the following credentials to qualify for the Heavy Equipment Operation training:
A Filipino citizen
Has completed the Alternative Learning System (ALS) equivalent or at least ten years of basic education.
Can communicate in basic English, either oral and written
Physically and mentally fit
With good moral character
Can perform basic mathematical computation
With pleasing personality
Requirements
Aside from the eligibility criteria listed above, anyone can enrol in a TESDA Heavy Equipment Operation course if they can provide the following requirements:
Academic Record (at least a High School Diploma)
Good Moral Character Certificate or Honorable Dismissal Certificate
ID picture with white background (1×1 or 2×2), for record purposes
Medical Certification
NBI, Police and Barangay Clearance
NC Certification (if needed)
PSA Birth Certificate
Steps to Enroll for Heavy Equipment Operation Course in TESDA
Before you start the course, make sure that you have all of the necessary documents in order to complete the necessary steps as follows:
Step 1: Visit the training facility of the TESDA to get the course that you want to take. Once there, ask any questions that you may have about the program.
Step 2: Take the admissions test.
Step 3: Complete all prerequisites (as listed above).
Step 4: Make sure to provide them with a phone number that will allow them to contact you if your schedule changes or the start date of your training.
Salary of Heavy Equipment Operator from TESDA
The monthly wage for a heavy equipment operator in the Philippines ranges from P12,000 to P20,000, depending on the business. Heavy equipment operators in the United States might earn anywhere from $3,500 (Php 178,024) to $6,000 (Php 305,184) per month, depending on the business. Pay and benefits in other countries are unquestionably higher than in the United States.
Asia:
Singapore: A senior level heavy equipment operator (8+ years of experience) makes an average annual pay of S$70,609 (Php 2,660,942), while an entry level heavy machinery operator with less than 3 years of experience earns an average annual compensation of S$42,049 (Php 1,584,642).
Europe:
Germany: An entry level forklift operator with 1 year of experience earns an average salary of £ 24.304. On the other end, a skilled forklift operator with 8+ years of experience can earn an average salary of £ 38.210.
New Zealand:  Forklift operators in New Zealand make a gross salary of $49,400 (Php 251,194) annually. They also earn a bonus of $736 (Php 37,424).
Canada: Salaries vary depending on the position and industry, but most heavy equipment operators and technicians start with an average annual salary of around $35,000 (Php 1,318,996) to $40,000 (Php 1,507,424).
What Are Some of The Skills That A Heavy Equipment Operator Must Have?
Having some other skills, in addition to formal training and a license, can help you thrive in this field.
Hand and foot coordination: In order to maneuver highly large machines in tight spaces, you must coordinate your hand and foot actions.
Operation Monitoring: You'll need to read gauges, dials, and other indicators and make appropriate adjustments.
Interpersonal skills and teamwork: On busy construction sites, you must be able to coordinate your activities with those of other workers.
Troubleshooting: Anyone who operates heavy machinery should be able to detect and correct difficulties.
Critical thinking: Your work will demand you to assess the benefits and drawbacks of several problem-solving approaches in order to select the one that is most likely to be successful and cost-effective.
Benefits of Undergoing Heavy Equipment Operation Training in TESDA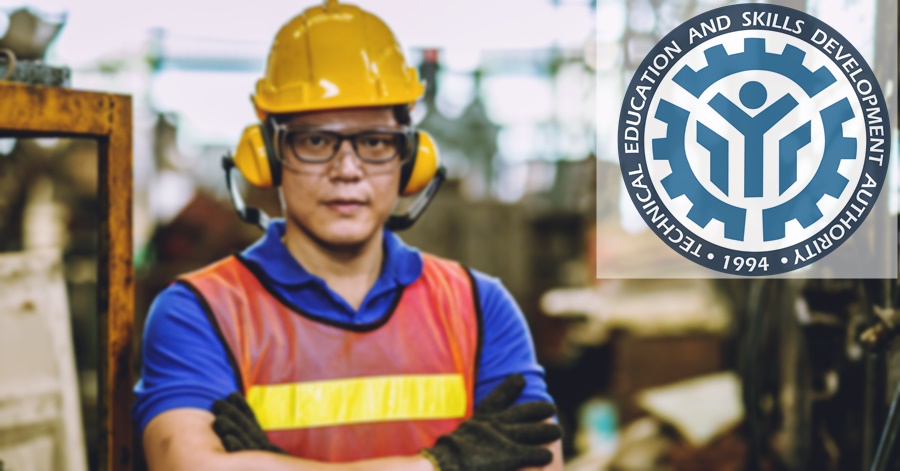 Professional Certification: Heavy equipment training programs help prepare participants for the job of working with heavy machinery. They provide them with the necessary skills and knowledge to perform their duties safely.
On-training employability: Heavy equipment operator training programs are designed to give the participants enough time to make the transition without causing them to feel overwhelmed.
Job satisfaction:  Heavy equipment operators are more satisfied with their work life than those in other industries. This is because of the numerous advantages that this job provides, such as higher pay, better working conditions, and opportunities for growth.
How to Land a Job After Graduating from Heavy Equipment Operation Training in TESDA
There are many job opportunities in various establishments that require Heavy Equipment Operation skills. Many of these establishments offer good wages.
The increasing popularity of Heavy Equipment Operation has also created job opportunities for individuals with expertise in this field.
If you're looking for work as a Heavy Equipment Operator abroad, then look no further than the POEA job boards. Here are the steps you can take to get started:
Step 1: Visit the POEA website at poea.gov.ph.
When you get to the website's homepage, scroll down a bit until you find the orange box labeled "Approved Job Orders of Licensed Recruitment Agencies."
This is located directly below the red box where you may check the status of recruitment agencies and just above the Philippine transparency circle seal.
Alternatively, scroll down to the bottom of the page until you reach the "Job Opportunities" area. Select "Job Orders through Licensed Recruitment Agencies" from the drop-down box.
The third alternative is to go to the "Online Services" section of the homepage's footer. Select "Verification of Agency Job Orders" from the drop-down menu.
This selection will take you to a new page where you can find the most recent job orders.
Step 2: Begin your search by looking through available job orders by position.
You can also look for available opportunities based on your position or work experience. Ignore the other two selections if you are looking for a job that is linked to your prior position.
Step 3: Enter the job title (Heavy Equipment Operator) or other relevant keywords such as "Highway Dump Truck Operator", "Backhoe Loader", "Forklift Operator", and so on.
You can now enter the details of the position in the search box below. Simply enter the job title or keyword you're looking for in the box. You can, for example, type in "Heavy Equipment Operator," "Highway Dump Truck Operator," "Backhoe Loader", "Forklift Operator" or any other relevant keyword. Then press the Enter key or click "Submit."
Step 4: Examine the POEA-approved job orders that are currently accessible.
The following page will display all of the job openings that contain the keyword you entered, such as Heavy Equipment Operator, Highway Dump Truck Operator, Backhoe Loader, and Forklift Operator and so on.
You will also find information about the job orders, such as the date they were issued, as well as information about the hiring agencies.
Make a list of everything you'll need, such as:
Job role,
Recruitment agency, and
Place of work (country)
Video: What It's Like to Work as a Heavy Equipment Operator Abroad
Here's a video posted by an OFW based in New Zealand. As a heavy equipment operator, their job mainly deals with construction work, assisted by machines, but is still considered as labor-intensive. Obviously, it's not a job for everyone and proper training is definitely required. With a background through the TESDA training and solid years of work experience, you can find high-paying jobs anywhere in the world, as long as you meet the qualifications.   If you're considering of getting into this line of work, especially overseas like New Zealand, this video can help you gain a lot of perspective.
Frequently Asked Questions
What's the work schedule like of heavy equipment operators?
These types of jobs usually require a full-time schedule. They work on construction projects that take place at all hours, and these shifts can vary depending on the project.
What's their work environment like?
Heavy equipment operators are responsible for the construction and operation of various types of heavy equipment.
This profession requires individuals to have the ability and willingness to work in adverse weather conditions. They must also be able to work in spaces with heights of up to 80 feet.
Heavy equipment operators are at high risk of injuries due to slips and falls.
What Are The Duties and Responsibilities of Heavy Equipment Operators?
The specific responsibilities of a heavy equipment operator can vary depending on their speciality. Among the most common responsibilities are:
Collect and dispose of scrap, overstock resources, and garbage.
Comply with the company's operating safety regulations and procedures when operating heavy equipment.
Ensure that corporate equipment, materials, and the work site are properly maintained, cleaned, and stored.
Load and unload equipment from cars and trailers.
Make suggestions for preserving and increasing environmental performance.
Observe paving material distribution to modify machine settings or material flow, and identify low locations for personnel to add material.
Complete any paperwork, reporting, and other documentation that is required.
What are the most commonly used heavy equipment?
Heavy earth moving equipment are used in various industries to move and transport heavy materials such as mud, rocks, and dirt. These transportation equipment are usually used for different tasks.
There are a variety of heavy earth moving equipment used in mining and construction industry. Most of these are excavators, bulldozers, loaders, and demolition equipment.
Backhoe loader: A backhoe loader is a heavy equipment vehicle that comprises of a tractor with a shovel/bucket on the front and a miniature backhoe on the back.

Application: construction, demolition, light transportation, building equipment powering, digging holes/excavation, landscaping, asphalt breaking, and road paving

Excavators: A cable-operated excavator uses a joystick to control its various components, such as a fork, a stick, and a cab. It's supported by a track or a wheeled undercarriage.

Application: Work varied tasks such as digging trenches, holes, foundations, material handling, brush cutting, heavy lift, etc.

Loader: A loader is a type of material handling equipment that uses a conveyor or other machinery to move or store various types of material.

Application: A loader is a type of equipment used for transferring materials such as cement, pipe, and rubble.

Bulldozers: Bulldozer is a type of continuous tracked tractor that uses a blade to push large quantities of materials. It is typically equipped with a claw-like device at the rear to loosen the densely-compacted materials.

Application: Material handling, sand, rubble, soil, construction, demolition, mining, and paving roads.

Skid Steer Loaders: A skid loader is a small rigid frame machine that uses an engine to lift various tools or attachments.

Application: A skid loader is a type of rigid frame machine that uses an oil or gas engine to lift various tools and attachments.

Shovels: A power shovel is a type of machine that's commonly used for digging and loading rock or other materials. It's a bucket-equipped machine that's powered by an electric motor.

Application: Power shovels are used for the removal of overburden from mines. They are typically used as steam shovels.

Graders: A grader is a type of construction equipment that uses a long blade to create a flat surface.

Application: A grader is commonly used in the construction of paved and dirt roads. They are used to prepare the course for the asphalt and set the soil foundation pads for the road.

Motor Scrapers: Self-propelled scrapers are large construction machines used for digging, leveling, and hauling materials.

Application: These machines are used for moving large amounts of dirt around a construction site. They are mainly used for self-propelled and elevating purposes.
Do I need to undergo competency assessment for the Heavy Equipment training course?
Students who enroll in the Heavy equipment Operation / Services course may be required to take a Competency Assessment before they can graduate. This assessment will be used to issue a National Certificate.
Final Thoughts
There's plenty of great courses you can check out in TESDA and one of them is the Heavy Equipment Operation course. It's training that you can pursue with a national certificate, giving you some leverage in industries such as architecture, engineering, and manufacturing. We hope you gained some useful knowledge in this post and good luck in pursuing a career in this field!
READ NEXT: How to Apply TESDA Visual Graphic Design Course Online
Contact Information
TESDA (Technical Education and Skills Development Authority) Central Office
Address: E Service Rd, Taguig, 1630 Metro Manila
Contact Number:  +63288885641
Google Map Location: