Great news for OFWs who want to enroll in the TESDA Online program. Did you know that you can upskill in preparation for jobs that you wish to achieve in the future? Yes, it is possible through the Technical Education and Skills Development Authority (TESDA). Now, the official training and education arm of the government offers skills training online courses.
In fact, there are 68 courses offered by the agency for individuals with internet access and want to learn more. Technology has made it possible for Filipinos from all parts of the Philippines or anywhere in the world to access high-quality resources and materials that can help them gain new skills or improve their abilities in relation to a specific type of work. If this is something that interests you, make sure to read the rest of this guide.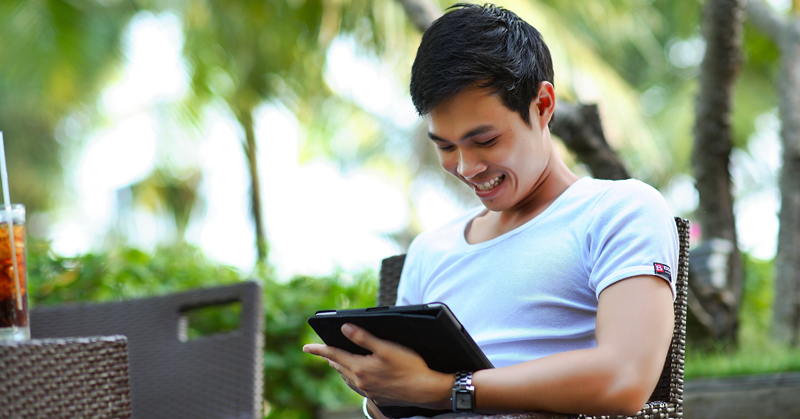 Guide to Enrolling in TESDA OFW Online Courses
Through the e-TESDA platform, Filipinos can register and enroll in online courses offered by the Technical Education and Skills Authority. The authority noted that taking advantage of this opportunity will allow workers to remain productive even though the government has restricted their mobility.
What is the TESDA Online Course for OFWs?
TESDA's online courses are designed to meet every Filipino's need for practical skills training for jobs abroad. These are courses intended to help Overseas Filipino workers add more to their skillset so they can become even more adaptable to work opportunities abroad.
Some of these courses help OFWs further their education in various industries, including agriculture, automotive, electronics, entrepreneurship, air conditioning and refrigeration, health care, IT, personal learning skills, maritime, social development, tourism, and TVET.
Benefits of the OFW TESDA FREE Online Course
Flexible Time: These courses will allow you to study in your own time and at your own pace. It's also beneficial to study during your free time in conjunction with other things you might be doing, as well – whether work, studies, or other activities.
Easy Access to Course Materials and Training Resource: This service can be used anywhere. It's provided with a cell phone or a desktop computer. It's also available to you via the internet.
Certification is also provided:  If you finish all of the online courses that you are required to complete, you will receive a certificate of completion.
Also, did we mention that it's free? Yup, it's an endeavour that you can get into for free, with high returns.
TESDA Online Program: Here's What You Need to Know
Through the TESDA Online Program, skilled Filipinos can obtain the necessary technical education and skills they require to work in the global economy.
The TOP uses various communication and information technologies to enable individuals to complete their education and training at their own pace.
Qualifications
This program is for ALL Filipinos who would like to improve their existing skills or expand their technical knowledge.
Requirements
There are no set requirements or limits as to who can access these courses offered by TESDA.
All you need to have is an internet connection and a desktop computer.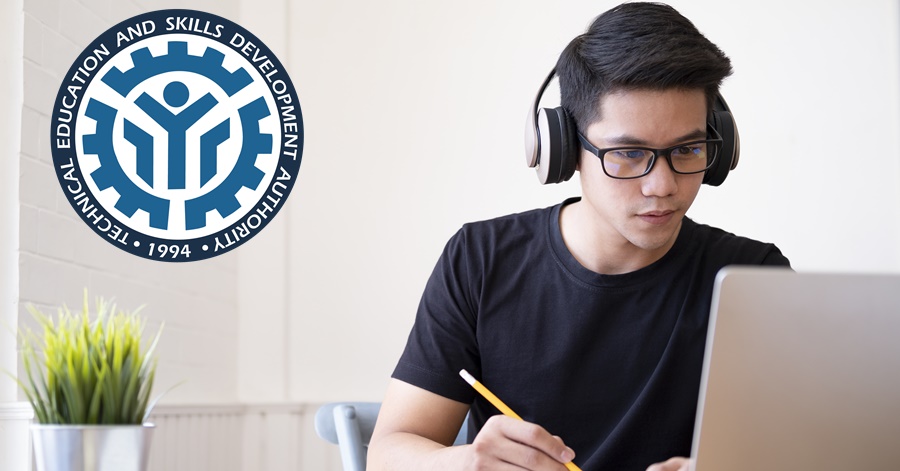 How to Enroll in a TESDA Online Course
These enrollment steps are typically required after you register for an online account.
Step 1: Go to the e-TESDA website (http://e-tesda.gov.ph/) to begin your enrollment.
At the upper center of the homepage, type in your username and password. Then, hit the blue arrow or log-in box to log in.
Step 2: Check out the courses you want to enrol in.
Hover your mouse over the links in the Navigation bar to go to the courses that you can choose from.
Step 3: Pick a course you wish to enrol in.
Go to the "Enroll Me In this Course" link and then enrol yourself in the course of your choice.
That's it! You have successfully enrolled in the course. See all of the modules and the video tutorials that are available for each of them. You can now begin studying at your own pace.
List of TESDA FREE Online Course for OFW
Below is a list of the free courses that are available in the TESDA program. Before you enroll, make sure that you thoroughly check the list.
Agriculture Course
Automotive

Automotive Battery Servicing
Diesel Engine Tune-Up Course

Electrical and Electronics Courses

Solar Night Light Assembly
Cellphone Servicing

Entrepreneurship

Star Online Training Program
Star Online Training Program 2
Managing Your Personal Finances
Start and Improve Your Business (SIYB)

Human Health / Health Care NC II: Massage Therapy (Beta)

Course 1: Fundamental of Massage Practice
Course 2: Fundamental of Massage Therapy
Course 3: Swedish Massage
Course 4: Shiatsu Massage

Heating, Ventilation, Air Conditioning, and Refrigeration

Packaged Air Conditioner Unit Servicing

Information and Communication Technology ICT Courses

Basic Computer Operation
SMART Android Mobile Apps Development for Beginners
SMART Technopreneurship 101
Web Development using HTML5 and CSS3

Microsoft Online Courses Game Development

Developing 2D games with HTML5
Game Production Basics
Developing 2D and 3D games with Unity
C# Fundamentals for Beginners
Software Development Fundamentals

Udacity – Google Courses

Android Development for Beginners
UX Design for Mobile Developers

Udemy Courses

Android 4.0 Programming in Java

Lifelong Learning Skills

Job Interview Skills Training Course
How to Build Confidence in Your Abilities
Skills to Succeed Academy

Maritime

Ship's Catering NC III (update)

Social, Community Development and Other Services

Beauty Care Services (Nail Care) NC II

Tourism Bread and Pastry Production NC II
Cookery NC II Prepare and Cook Hot Meals

Preparing Stocks, Sauces and Soups (1 of 7)
Preparing Poultry and Game Dishes (2 of 7)
Preparing Seafood Dishes
Preparing Egg Dishes
Preparing Starch Dishes
Preparing Vegetable Dishes
Preparing Meat Dishes

Prepare Cold Meals

Preparing Salads and Dressing
Preparing Sandwiches
Preparing Appetizers

Prepare Sweets
Food and Beverage Services NC II

Introduction to Food and Beverage Service (Beta) 1 of 3 Updated
Providing Table Service (Beta) 2 of 3 Updated
Providing Room Services (Beta) 3 of 3 Updated

Housekeeping NC II (Free Online)

Providing Housekeeping Services (Beta)
Providing Guest Room Services (Beta)
Providing Valet Services (Beta)
Providing Laundry Services to Guests (Beta)
Providing Public Area Services (Beta)
Deal with Intoxicated Guest (Beta)

Front Office Services NC II
21st Century Skills Environmental Literacy

Orienting Oneself to Environmentally Sustainable Work Standards
Exercising Sustainable Development in the Workplace

Workplace Communication (Beta)

Receiving and Responding to Workplace Communication
Participating in Workplace Communication

TVET

Trainers Methodology I
Trainers Methodology II
TESDA Scholarship for OFW
While scholarship grants are offered for center-based training, there are no scholarships offered for the TESDA Online Program since all courses offered are free of charge. The only thing you need to do is to create an account and enrol in your course of choice then study at your most convenient time and at your own pace.
Frequently Asked Questions
Here are some TESDA OFW questions and answers that every Filipino may ask about the courses:
1. What should I do if I will enrol in a course for the first time?
You must first register to access the courses available through the TESDA Online Program.
2. Do we get a certificate of completion after completing an online course?
Unfortunately, you will not receive any certificate after you complete the course. However, you may take a face-to-face assessment at any TESDA accredited assessment facility.
3. What are the top 5 online courses offered by TESDA?
These are the top 5 online courses that are most popular with enrolled students, based on TESDA's three-year enrolment data:
Basic Computer Operation (Intel Easy Steps) Courses
Web Development using HTML5 and CSS3
Preparing Cakes Course
Provide Housekeeping Services to Guests Course
STAR Online Training Program
4. Can I enrol in several courses at the same time?
Yes, students can take multiple classes online. With the help of the TESDA Online Program, aspiring students can take their classes anywhere, anytime.
5. Who can I contact for technical support?
For technical problems or concerns, you may contact TESDA through:
Email: tesdaonlineprogram@tesda.gov.ph
Tel. No.: (+632) 893-8297
You can also contact or visit anyTESDA Office near you.
VIDEO:  TESDA Online Program – Magsanay Saanman at Kailanman
Here is a video shared by TESDA to provide interested applicants with an idea or an overview of what they can expect from the training program, as well as the advantages of enrolling in the courses offered online.
TESDA Courses for OFWs:
Check out this list of available TESDA courses for Filipinos to study abroad. These posts contain details on how to enroll in each of the courses, what are the requirements, qualifications, and everything you need to know about enrolling in these online training programs. Please be guided accordingly.
Summary
In today's job and industry prospects, it's important for everyone to consider learning a new skill or upgrading basic ones (upskilling). Good thing despite the pandemic, many organizations including TESDA are digitally prepared to provide their services.
Our hope is that you ca maken great use of the time you have right now to improve yourself by enrolling in any of TESDA's free online courses. This is a good way to be productive during this time. And at the same time, create new opportunities for yourself in terms of your job prospects – today and in the future.
READ NEXT: Complete List of TESDA Branches in the Philippines 2021
Contact Information
TESDA (Technical Education and Skills Development Authority) Central Office
Address: E Service Rd, Taguig, 1630 Metro Manila
Contact Number:  +63288885641
Google Map Location: