The national training and development arm of the government, TESDA, has enhanced the employability of Filipinos by equipping them with the necessary skills needed by employers and businesses for the services and products they offer.
Today, most especially, there's almost no reason for anyone to fall behind in terms of skills and technical know-how, since TESDA has developed an online system where Filipinos, including OFWs, can pursue technical courses to enhance their chances of getting a job, and the best thing about it is that the courses offered can be availed for FREE and right at the comfort of your home.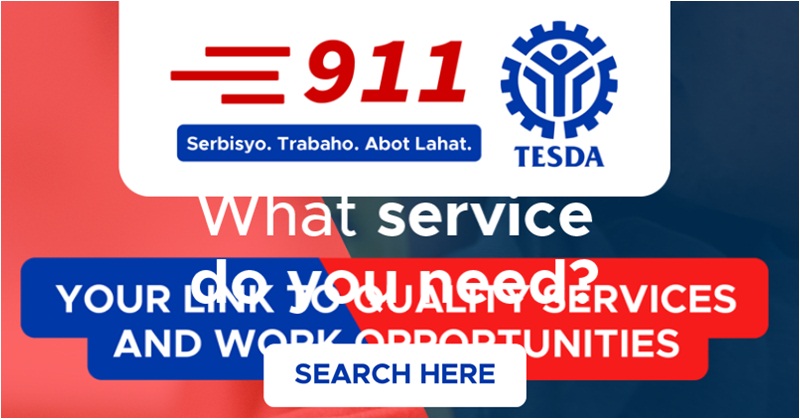 '911 TESDA' Launched to Support TESDA Graduate Find Jobs
On Tuesday (July 30), the government launched a free web-based linking program which aims to link would-be employers with graduates of Technical Education and Skills Development Authority (TESDA) programs, as shared in a report by GMA News Online.
During the launch, President Rodrigo Duterte shared that the initiative is one of the innovative solutions that will bring technical vocational education and training (TVET) graduates closer to the local labour market.
President Duterte said, "I am confident that this program will significantly contribute to our efforts to provide livelihood opportunities that will enable our people to make a decent living in the process, empower them to contribute to our overall growth as a nation."
He also added that the web-based project is responsive to the growing demand for quality services in households, communities and enterprises "by harnessing the great potential of a digital online service".
The program, which is dubbed the 911 TESDA, is currently available in National Capital Region (NCR), Bulacan, Palayan City in Nueva Ecija, Batangas, Rizal, Cavite, and Laguna.
However, TESDA plans to make online platform available in other parts of the country in the next few days.
For other regions and municipalities to be included in the said program, the graduates and certified workers of TESDA have to be accredited by the digital online service providers.
Interestingly, the president also asked former communist rebels to join the TESDA program, as this can be their opportunity to reintegrate into society despite their history and background.
Similarly, the online training platform of TESDA may also be availed by persons with disabilities (PWDs), out-of-school youth, OFWs, criminalized people, and even senior citizens, granted that they can devote the time, effort, and energy to complete the courses, and then benefit from the 911 TESDA program afterwards.
ALSO READ: How OFWs Can Enrol in TESDA's Free Online Training Program