The problem with traffic congestion in the metro can be likened to the perennial question of "which came first: the chicken or the egg?" While the government continuously explores for new methods or systems to address the plaguing traffic problems in the city, which costs the country billions of pesos in lost hours at work, the deeper issue may lie in the culture of commercialism and irresponsible car ownership.
One of the many factors that contribute to traffic congestion in the city is the rampant misuse of public roads for parking private vehicles of owners without a garage or private parking spaces.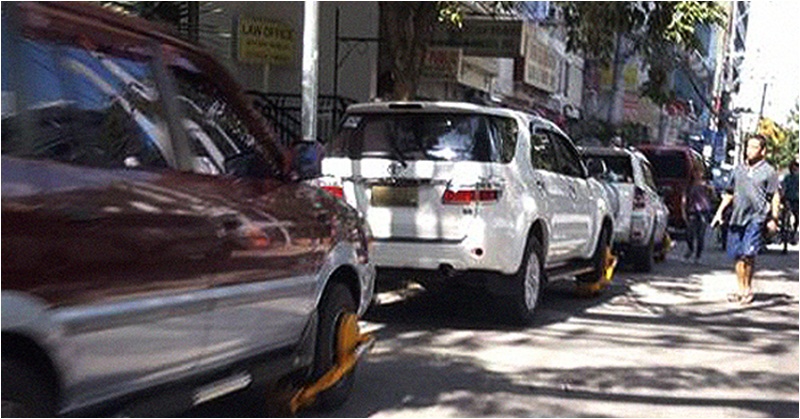 DILG Supports Bill that Bans Selling of Cars to those without Private Parking Spaces
In line with this, the Department of Interior and Local Government (DILG) has called on tothe Congress to pass a law prohibiting the selling of cars to those who don't have a parking area, as one of the possible solutions to help ease the traffic in Metro Manila and other areas in country, as shared in a report by GMA News Online.
Commenting on this issue, DILG spokesman Jonathan Malaya said the new measure may ease traffic congestion in Metro Manila, noting that illegally-parked vehicles have contributed a lot to heavy traffic in cities in the metro.
In an interview with the media, Malaya explained, "The solution here is a No Garage, No Car policy. But we need a law for that. We discussed this with the mayors and we understand that this is a big problem because of the one million vehicles that have no parking spaces."
Of note, Senator Sherwin Gatchalian, who is the author of Proof of Parking Space Act or Senate Bill No. 201, has been pushing for the passage of the bill which would require prospective vehicle owners to present proof that they have a parking space for a new vehicle.
The said bill has been re-filed before the 18th Congress.
According to the Philippine office of the aid agency Japan International Cooperation Agency (JICA), the worsening traffic in Metro Manila now costs P3.5 billion in lost opportunities per day, highlighting the need for new and modern infrastructure to ease congestion.
One of the solutions pushed by the Duterte Administration was the decentralization of Metro Manila, by setting up a new business and economic hub away from the Metro, which is the New Clark City in Pampanga under the flagship Build-Build-Build (BBB) programme of President Duterte.