Soon after the number of COVID-19 cases in the country jumped to 24, Philippine President Rodrigo Duterte has declared a region-wide class suspension and tasked national and local authorities to ensure that students are kept away from crowded places.
And while the President's directive applies to students, we believe that it would be wise for everyone to heed them as well, in order to help prevent the spread of COVID-19.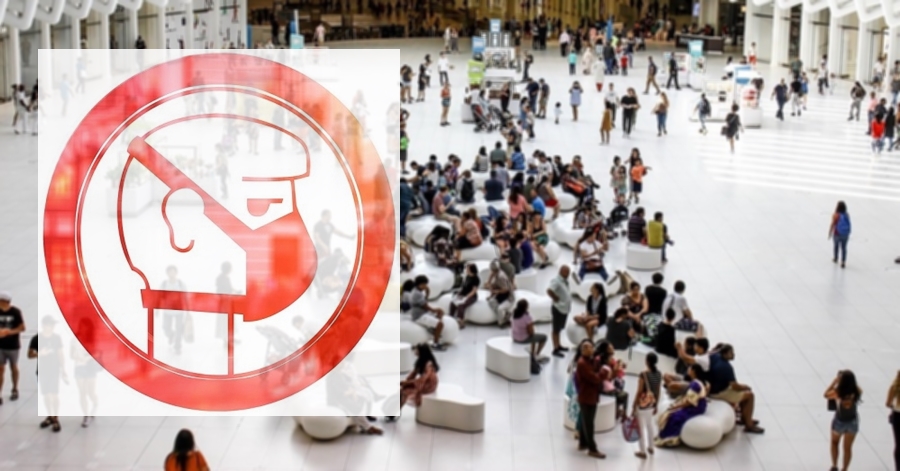 Authorities Tasked to Keep Students from Crowded Places
On the evening of Monday, 9th March 2020, President Duterte declared the suspension of classes — at all levels — in the National Capital Region (NCR), from 10th to 14th March, PTV News reported.
In line with this, the Department of Interior and Local Government (DILG) directed all Metro Manila Mayors, along with their barangay chairpersons and the Philippine National Police (PNP), to keep all students away from crowded places such as malls, cinemas, and markets.
According to DILG Secretary Eduardo Año: "The President has directed all local officials in NCR from Mayor down to Punong Barangays as well as all units of the Philippine National Police to ensure that no children are seen loitering around and, if they are seen, they are to be immediately sent home to do their homework."
The Secretary asked for the cooperation of all parents in supervising their children and making sure they stay home and do their homework. He said, "In the Task Force Meeting last night in Malacañang, the DepEd said that they will give home assignments or performance tasks to all students so that they will have something productive to do during this period."
He also explained that if the parents and the government allowed students to go out in public, this would defeat the purpose of class suspension, which he described as "preemptive social distancing" that could hinder the spread of COVID-19.
"Our police officers and the barangay officials will serve as truant officers to ensure that kids stay at home," the Secretary said. "I have also directed all our Metro Manila Mayors to personally direct their respective Chiefs of Police to implement the presidential directive so that Local Governments and the police will jointly implement this policy of the government."
Aside from classes, the DILG Head also directed all LGUs in Metro Manila to cancel or postpone all mass gatherings for the time being. "I cannot overemphasize the role of the Punong Barangays in NCR," he reiterated. "They have to be pro-active in their respective barangays."
"We have no choice but to undertake these measures because public health demands it," he explained. "Together with sustained hygiene (like regular hand washing, coughing etiquette, thermo-scans and face masks), suspensions of classes and mass gatherings will enable us to defeat this virus faster."
For people who are suspected of having contracted COVID-19, the Secretary mentioned that the DILG, together with the LGUs, will enforce home quarantine measures strictly.

Lock Down Not Needed [Yet]
Meanwhile, DILG Undersecretary and Spokesperson Jonathan Malaya shared that the suspension of classes and mass gatherings was recommended by the Department of Health (DOH) Expert Advisory Group to the President as a preemptive measure to help prevent COVID-19.
Malaya also said that although the Philippines is under Code Red Alert Sublevel 1, there is no need for a lock down, but only social distancing and enhanced hygiene measures. He also reiterated that these measures are applicable only in the NCR, and that there is no decision yet with regard to other places in the country.
"We are now under Public Health Emergency," he stressed. "All Filipino citizens, residents, tourists should comply with the lawful directives and advisories of the DOH and other government agencies to ensure the safety and well-being of all."
At this point, compliance and cooperation is necessary to boost precautionary measures against COVID-19. We should stay informed and updated about this global health emergency, and we can start by reading about the 10 myths and facts about the novel coronavirus.