Do you ever wonder how power plants run and supply the demand of a city, region, even to a whole country? Well, it's no simple task – that's for sure. Let alone when there are volatile materials involved, such as diesel and biogas. This job, indeed, requires specialized skills and expertise no doubt. This is what you can get when you enroll in the TESDA Diesel Power Plant Maintenance Course.
This course will teach you how to operate a diesel power plant. You will also learn how to maintain and repair a diesel engine and alternator. If this interests you, be sure to read it until the end of this guide.]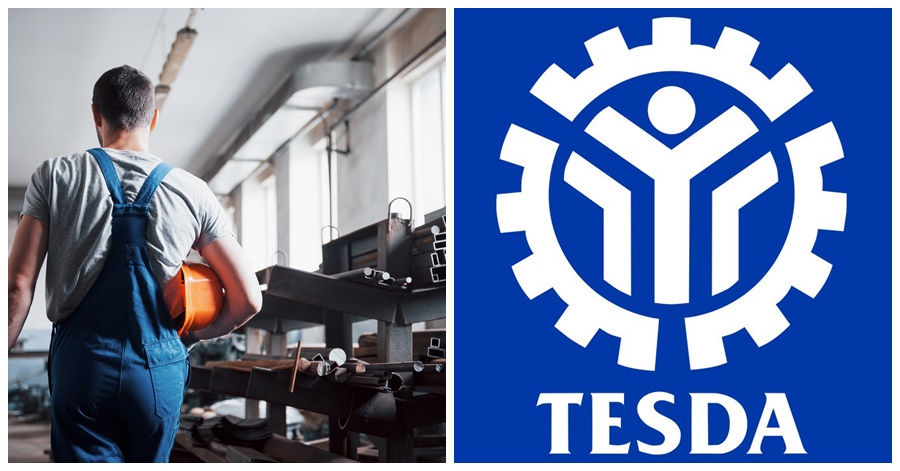 Guide in Applying for Diesel Power Plant Maintenance Course Online
Before we jump right on what the course offers, let's first get to know what Diesel Power Plant Maintenance is all about. This discipline plays a critical role in the operation of diesel plants, as they are responsible for supplying emergency standby power to industries and commercial installations. The knowledge of operating principles and components of diesel plants can help develop individuals into skilled technicians.
Regardless of your role in the industry, having a solid knowledge of diesel generators is always beneficial. Enrolling in this specialized TESDA course will teach you about various aspects of diesel power plants. Continue reading to learn more.
Course Overview: Diesel Power Plant Maintenance
The TESDA Diesel Power Plant Maintenance course is meant to improve a trainee's knowledge, abilities, and attitudes in overhauling diesel engines, diagnosing and repairing diesel engines, and servicing alternators and generators in a diesel power plant.
This 352-hour course covers the competencies necessary to create drawings using software and apply for a TESDA Diesel Power Plant Maintenance program.
Some of the technical skills that you will gain from this course include:
Performing Mensuration and Calculation
Reading, Interpreting, and Applying Specifications and Manuals
Performing Shop Maintenance
Performing Basic Bench Works
Performing Basic Electrical Works
Tending Diesel Engine
Operating Diesel Power Plant
Maintaining and Repairing Diesel Engine Systems and Alternator
Qualifications
Trainees or students who want to join in this course should have the following credentials to qualify for the Diesel Power Plant Maintenance training:
A Filipino citizen
Has completed the Alternative Learning System (ALS) equivalent or at least ten years of basic education.
Can communicate in basic English, either oral and written
Physically and mentally fit
With good moral character
Can perform basic mathematical computation
With pleasing personality
Requirements
Aside from the eligibility criteria listed above, anyone can enrol in a TESDA Diesel Power Plant Maintenance course if they can provide the following requirements:
Academic Record (at least a High School Diploma)
Good Moral Character Certificate or Honorable Dismissal Certificate
ID picture with white background (1×1 or 2×2), for record purposes
Medical Certification
NBI, Police and Barangay Clearance
NC Certification (if needed)
PSA Birth Certificate
Steps to Enroll for Diesel Power Plant Maintenance Course in TESDA
Before you start the course, make sure that you have all of the necessary documents in order to complete the necessary steps as follows:
Step 1: Visit the training facility of the TESDA to get the course that you want to take. Once there, ask any questions that you may have about the program.
Step 2: Take the admissions test.
Step 3: Complete all prerequisites (as listed above).
Step 4: Make sure to provide them with a phone number that will allow them to contact you if your schedule changes or the start date of your training.
Salary of Diesel Power Plant Maintenance Technician from TESDA
The average income for an entry-level power producing plant operator (1-3 years of experience) is 310,053. A senior level power producing plant operator (8+ years of experience), on the other hand, gets an average income of Php 528,400.
In the US, an entry-level diesel power plant operator with little to no experience can expect to make anywhere between $48,090 to $65,300 (Php 2,447,637 to Php 3,323,574) per year or $23 to $31 per hour. Similar to any other job, their salary will increase as they gain experience.
Pros and Cons of Working as a Diesel Power Plant Maintenance Technician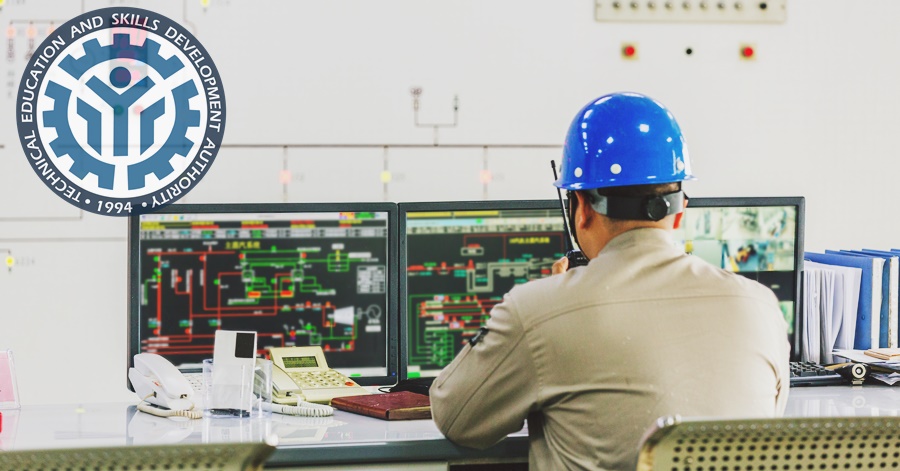 Just like any other job, there are pros and cons in working at a power plant. Of course, there are varying details when it comes to each specialized field, but here are the overarching benefits and setbacks:
Pros:
In most parts of the world, Power Plants pay lots of money. As a laborer, the base pay is $19.50 per hour. This is typically not hard work, as long as you work for at least 40 hours per week.
Your coworkers are generally pleasant and humble, and they regard you as a person. There is not a dog eat dog world inside the power plant industry.
There are times where workers get paid to do absolutely nothing while they're at a plant. Operators who work in control rooms typically sit or stand at a control facility. While they are not physically hard, the repetitive tasks require constant attention. There are days when there is no job and you may sit about and do nothing. You've still got time on your hands. The product is created by the plant itself.
There's good hazard pay and insurance benefits. While they're on the job, operators may be prone to suffering from electrical shock and falls. These risks can also make them more susceptible to illnesses. Still, you can rest assured that the company will provide workers compensation on top of the insurance benefits that may already be in place.
In general, refinery plants pay more than chemical factories, depending on the economic condition. If the price of oil goes up, and you're an outside operator in a refinery, your income could go up significantly.
Cons:
Power plants are areas with iron-clad rules. Most of these may have practical implications, such as for safety, and then there are organizational protocols, such as always keeping your shirt tucked. Moreover, utility firms are concerned about security since electricity transmission is both crucial and vulnerable to assault. Nuclear power facilities and transmission stations are particularly secure, and workers should expect to work in such surroundings.
Difficult Work Hours. Since power is always needed, operators and dispatchers work rotating shifts. This means that they share the responsibilities of the less desirable hours.
It's a job that's not for everyone, which can be a good or bad thing. Personality-wise, power plant operators are people who are realistic. They tend to be persistent, honest, and practical. They like to complete their tasks with minimal interference. Some of them are also conservative and tactile.
What Qualities Do Diesel Power Plant Operators Possess?
Dispatchers, operators, and distributors of power plants and generators should have the following qualities in order to perform their jobs properly:
Concentration skills. Dispatchers and operators of power plants and facilities must be focused and persistent. They must be capable of focusing on a task without being distracted.
Detail-oriented. Dispatchers and operators of power plants and factories must keep track of the various systems and equipment in their facilities in order to ensure they're operating properly.
Dexterity. Power plant operators and other employees who work in a control room must use the same set of motions when performing their duties.
Mechanical skills. Dispatchers, operators, and distributors of power plants must have the necessary knowledge to use and maintain equipment.
Problem-solving skills. Dispatchers, operators, and plant personnel must find and quickly solve the problems that arise when using or operating equipment or controls.
What Are Some of The Tasks That Diesel Power Plant Maintenance Technicians Do?
Plant operators are in charge of operating and controlling the machinery in coal, nuclear, gas, and other power plants that create electricity. Here are some of the skills needed to succeed in this field:
Inspect and monitor the equipment and indicators of a power plant to detect the presence of operating problems.
Control the flow of electrical power between a generator and a substation.
Provide control and operation of power generating equipment, such as boilers, turbines, and generators.
Regulate the operations and conditions of equipment such as water levels.
Take readings from gauges, charts, and meters at established intervals and take corrective steps as needed.
Power plant operators play a vital role in the nation's electricity supply. They control the flow of electricity from power plants to substations and distribute it to homes and businesses.
Nuclear reactor operators control the operation of nuclear power plants. They monitor and adjust controls to ensure the safety of the equipment and the plants.
How to Land a Job After Graduating from Diesel Power Plant Maintenance Training in TESDA
There are many job opportunities in various establishments that require Diesel Power Plant Maintenance skills. Many of these establishments offer good wages.
The increasing popularity of Diesel Power Plant Maintenance technicians has also created job opportunities for individuals with expertise in this field.
If you're looking for work as a Diesel Power Plant Maintenance technician abroad, then look no further than the POEA job boards. Here are the steps you can take to get started:
Step 1: Visit the POEA website at poea.gov.ph.
When you get to the website's homepage, scroll down a bit until you find the orange box labeled "Approved Job Orders of Licensed Recruitment Agencies."
This is located directly below the red box where you may check the status of recruitment agencies and just above the Philippine transparency circle seal.
Alternatively, scroll down to the bottom of the page until you reach the "Job Opportunities" area. Select "Job Orders through Licensed Recruitment Agencies" from the drop-down box.
The third alternative is to go to the "Online Services" section of the homepage's footer. Select "Verification of Agency Job Orders" from the drop-down menu.
This selection will take you to a new page where you can find the most recent job orders.
Step 2: Begin your search by looking through available job orders by position.
You can also look for available opportunities based on your position or work experience. Ignore the other two selections if you are looking for a job that is linked to your prior position.
Step 3: Enter the job title (Diesel Power Plant Maintenance technician) or other relevant keywords such as "Diesel Power Plant Maintenance officer", "Diesel Power Plant Maintenance operator", and so on.
You can now enter the details of the position in the search box below. Simply enter the job title or keyword you're looking for in the box. You can, for example, type in "Diesel Power Plant Maintenance technician," "Diesel Power Plant Maintenance officer," "Diesel Power Plant Maintenance operator", or any other relevant keyword. Then press the Enter key or click "Submit."
Step 4: Examine the POEA-approved job orders that are currently accessible.
The following page will display all of the job openings that contain the keyword you entered, such as Diesel Power Plant Maintenance technician, Diesel Power Plant Maintenance officer, Diesel Power Plant Maintenance operator, and so on.
You will also find information about the job orders, such as the date they were issued, as well as information about the hiring agencies.
Make a list of everything you'll need, such as:
Job role,
Recruitment agency, and
Place of work (country)
Video: What It's Like to Work as a Diesel Power Plant Maintenance Technician Abroad
In this video, an OFW interviews his co-worker at a plant and asks him questions related to their maintenance job at a diesel power plant. As the name of the job suggests, maintenance work requires a lot of inspection, checking, reporting, and troubleshooting, so you need to be on your feet most of the time.
This is to ensure that the machineries at the plant, which is 90% of what you'll be dealing with in this role, are running in top condition. The technicalities of the job can most certainly be learned when you undergo training through courses such as those offered by TESDA and on-the-job experience that you will gain as you go along this career track.
Frequently Asked Questions
What can you expect in terms of training when you get started working as a power plant operator?
Many years of on-the-job training are necessary to become a fully qualified power plant operator. Even those with limited experience or training can still benefit from regular training courses.
What are some of the roles can you get into this field?

Nuclear power reactor operators: Operators monitor various components of a reactor to adjust its control rods. They also respond to abnormal conditions and take corrective actions.
Power distributors and dispatchers: Systems operators control the flow of electricity within a network. They monitor and operate electrical components such as switches and voltage transformers to maintain the reliability of the electricity supply.
Power plant operators: They use various tools and equipment to control and monitor the operation of generators. They also maintain instruments to monitor and control the flow of electricity.

What are the abilities needed to become a diesel power plant operator?
There are crucial skills that will help you perform your job at the highest level as a power plant operator. These include:
Oral Comprehension – The ability to hear and comprehend information and ideas delivered in spoken words and sentences.
Deductive Reasoning – The ability to produce answers that make sense using general rules.
Oral Expression – The ability to communicate ideas and information in a way that others will understand.
Inductive Reasoning – The ability to combine multiple pieces of information allows one to form general rules or conclusions.
Problem Sensitivity – Knowing when something is not right is not a solution to a problem, it only shows that there is a flaw.
Selective Attention – The ability to concentrate on a task for a long time without being distracted.
Near Vision – The ability to see details at a close range.
Written Comprehension – The ability to read and understand ideas presented in writing.
Perceptual Speed – This ability can quickly and accurately compare different sets of numbers, letters, shapes, and pictures. It can also be used to compare objects that were previously presented at the same time.
Arm-Hand Steadiness – The ability to keep both your arm and hand steady while moving it or holding it in one position. This ability can be utilized by people who have limited mobility.
Information Ordering – This refers to the pattern or order that is set or ordered according to a specific set of rules.
Written Expression – The ability to communicate ideas and information in writing will allow others to understand.
Speech Recognition – The ability to identify and comprehend the speech of another individual.
Category Flexibility – The ability to generate or use sets of rules for combining or group things in different ways.
Flexibility of Closure – This capability can identify or detect a pattern (a word, a figure, or sound) that's hidden in another distracting material.
Control Precision – This function allows a machine or vehicle to control its position with the clicking of a button.
Do I need to get certification after completing the Diesel Power Plant Maintenance Technician Course in TESDA?
After completing the Diesel Power Plant Maintenance NC III course, students must take an assessment test at one of the TESDA-accredited assessment centers prior to graduation. A National Certificate (NC) will be provided after the assessment process is completed.
Final Thoughts
There's plenty of great courses you can check out in TESDA and one of them is the Diesel Power Plant Maintenance course. It's training that you can pursue with a national certificate, giving you some leverage in industries such as utilities, engineering, and energy. We hope you gained some useful knowledge in this post and good luck in pursuing a career in this field!
READ NEXT: How to Apply TESDA Shielded Metal Arc Welding NC II Course
Contact Information
TESDA (Technical Education and Skills Development Authority) Central Office
Address: E Service Rd, Taguig, 1630 Metro Manila
Contact Number:  +63288885641
Google Map Location: